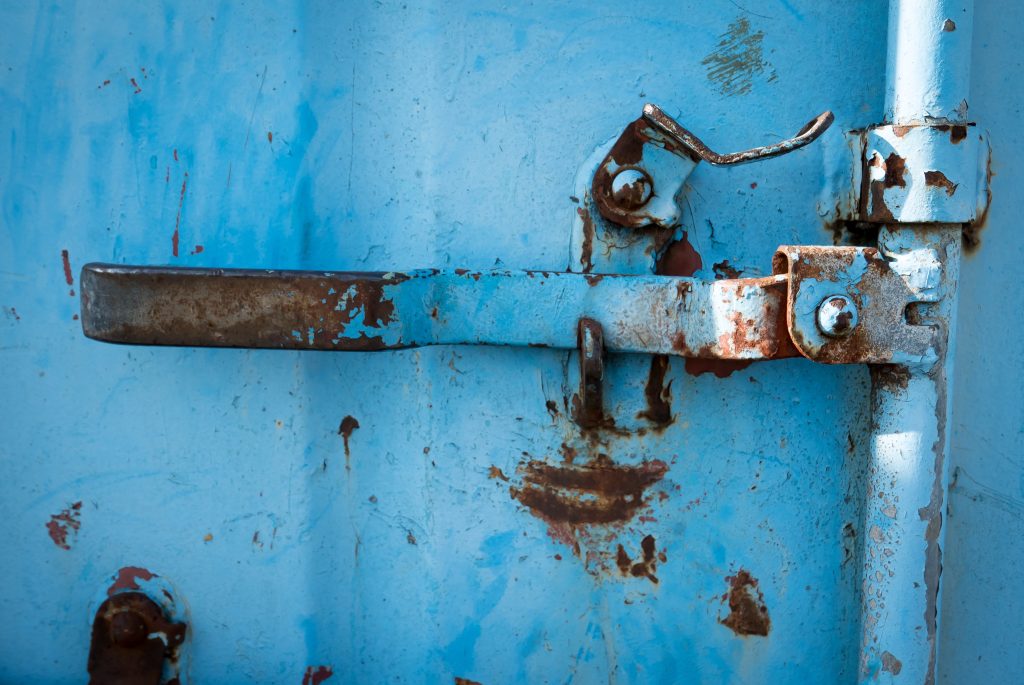 Imagine getting hurt on the job, seeking help from a good attorney, following all the court's requirements, and still having all your claims denied because your opponent did not appear for a deposition. For Raymond Schultz ("Schultz"), an employee of Blanchard Contractors, this scenario became his reality after the District Court in Orleans Parish dismissed all his claims and denied his motion for a new trial.
Back in 2012, Schultz was injured in a work-related accident after he inadvertently touched an unmarked pressurized lever that spewed rust and slag, striking him in the stomach and knocking him into some nearby water from which he was later rescued. As a result, Schultz filed a negligence lawsuit against Cox Operating, L.L.C. ("Cox") and Terry Vincent ("Vincent") (collectively "Defendants"), alleging that each of the Defendants mentioned above fault caused his injuries.
Defendants countered Schultz's claims using a legal argument. They argued that since Schultz was Cox's statutory employee, this made him Vincent's statutory co-employee, and Schultz's sole remedy falls under the Louisiana Workers' Compensation Act. Defendants argued this legal argument would cause his negligence claims to be effectively barred from the lawsuit. After the District Court heard motions on each side of these arguments, it allowed Schultz six months to conduct discovery to build his case for trial.
It would be challenging to prove a case at trial without evidence to support the alleged claims. For this reason, courts allow a time before trial for both the plaintiffs and defendants to gather information through a legal process known as discovery. During this time, plaintiffs and defendants conduct discovery by collecting evidence through records, documents, witnesses, and written and oral testimony like affidavits, interrogatories, and depositions.
For Schultz, his attorneys contacted the Defendants' counsel asking for available dates to depose Vincent, a key witness in Schultz's claims. After receiving no response, Schultz's attorneys made a second request and specifically inquired who would be responsible for representing Vincent. This time, Schultz received a response from counsel for Cox and Vincent that indicated that he would need to issue a subpoena to Vincent to make sure Vincent would be present at a deposition. Schultz followed up on this response by asking for the last known address for Vincent. Next, the defendants directed Schultz to contact counsel for Greene, but by this point, the six-month discovery window permitted by the District Court had expired. As a result, Schultz was unable to depose Vincent.
Schultz then filed a motion to compel Defendants to produce Vincent for a deposition. Nevertheless, the District Court denied Schultz's motion to compel, dismissed his claims against the Defendants with prejudice, and denied his request for a new trial. Afterward, Schultz appealed to the Fourth Circuit Court of Appeal for the State of Louisiana.
On appeal, the Fourth Circuit reviewed the decision of the District Court under an abuse of discretion standard, which is a standard of review used by appellate courts to review decisions of lower courts. In making this determination, the Fourth Circuit acknowledged that it has previously relied on four relevant factors, including: "(i) whether the party was ready to go to trial, (ii) whether the party indicated what additional discovery was needed, (iii) whether the party took any steps to conduct additional discovery during the period between the filing of the motion and the hearing on it, and (iv) whether the discovery issue was raised in the trial court before the entry of the summary judgment." The Fourth Circuit also recognized a fifth factor that may be considered, which is "whether discovery has been hindered by a circumstance beyond an opponent's control."
Applying those standards, The Fourth Circuit found Schultz satisfied all the relevant factors. He made good faith and reasonable effort to take Vincent's deposition. He also filed timely motions before the District Court to try to force the deposition. However, the Fourth Circuit also found that Defendants took no affirmative steps to produce Vincent for deposition. These circumstances beyond Schultz's control ultimately hindered Schultz's attempts to discover the information he needed to support his claims. Therefore, the Fourth Circuit reversed the District Court's decision and sent the lawsuit back to the trial court for further proceedings.
 While lawsuits, by their nature, are adversarial, this case demonstrates that courts still uphold a degree of fairness in pre-trial discovery procedures, especially when one party has done everything within their control and within a reasonable time to discover the information needed.
 Additional Sources: Schultz v. Cox Operating, L.L.C., et al.
Written by Berniard Law Firm Blog Writer: Gina McKlveen
Additional Berniard Law Firm Articles on Legal Procedure: Legal Discovery Process to be Respected, Can Lead to Medical Malpractice Case Dismissal