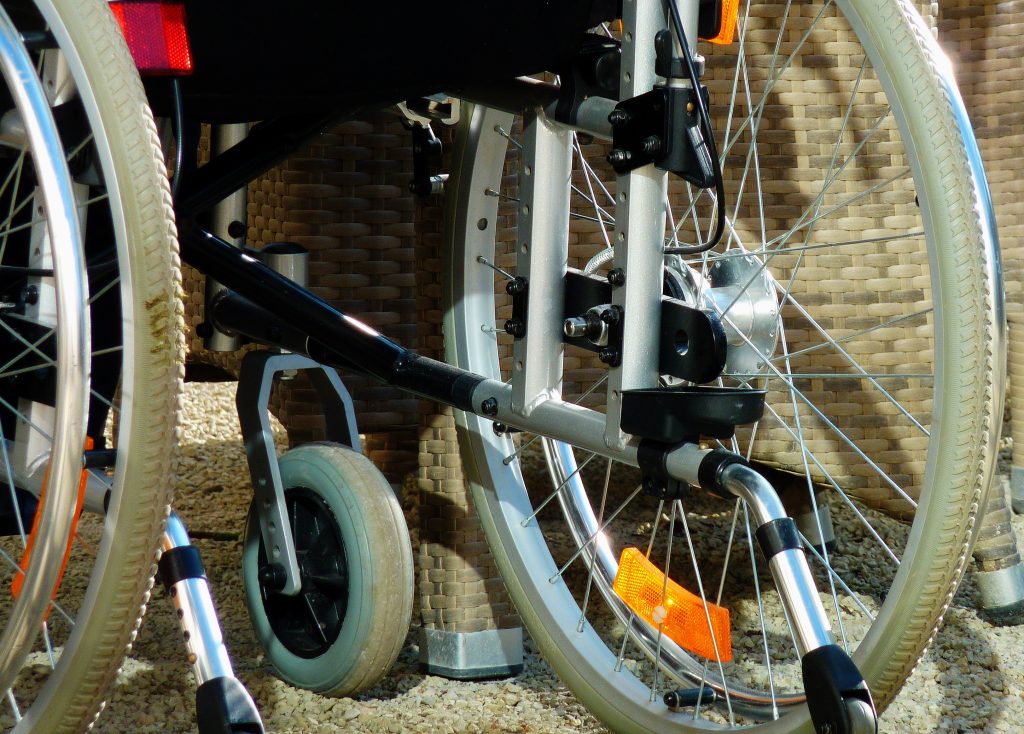 Many of us provide support to elderly folks in our lives through our time and money. We expect the utmost attention and respect when we send a loved one to a care facility. Sometimes accidents happen, whether by negligence or by accident, that result in injury to patients. Regardless of the cause of injury, a lawsuit can help hold medical professionals responsible for the type of care they provide. The difference between a tort and a medical malpractice claim for nursing home injuries is examined in the following case. 
John Lee was a resident at Woldenberg Village nursing home located in New Orleans. Lee was labeled a fall risk and therefore had a fall-detecting device attached to his wheelchair that would sound if he attempted to stand up. When installed correctly, the device is not accessible to the wheelchair user. A nurse found Lee lying on the ground with the alarm device in his hand. Lee's hip was injured and required surgery due to the fall.
Lee's estate filed a tort lawsuit against Woldenberg for damages relating to the fall. Woldenberg filed an exception of prematurity because the claims related to medical malpractice and were therefore required to undergo investigation by a medical review panel before litigation. Lee's estate appealed the lower court's findings of prematurity.
Prematurity is Louisiana's mechanism for challenging the ripeness of a claim. Ripeness means that there is an existing cause of action that can be brought before a court. La. C.C.P. art. 926. Negligent actions by qualified health care providers either qualify as medical malpractice or tort claims. If the claim arises under medical malpractice rules, the claim is premature unless first presented to a medical review panel. Burandt v. Pendleton Mem'l Methodist Hosp. All other tort liability outside medical malpractice is governed by tort law and does not need to be presented to a medical review board to be ripe. The moving party is responsible for showing that the claim is medical malpractice, and any ambiguity must be resolved in favor of the plaintiff.  LaCoste v. Pendleton Methodist Hosp. L.L.C..
On appeal, the Court found that Lee's claim arises under ordinary tort negligence rather than medical malpractice. Accidental negligence in a healthcare setting is not automatically medical malpractice.  The Court used several factors outlined in Coleman v. Deno. The factors hone in on whether the act in question was in the course of a physician-patient relationship, required special training, or was intentional. Lee's fall was not in the course of treatment from a doctor, and it was not intentional. Therefore, the claim fell under general tort law and is not medical malpractice requiring panel review. As such, the claim was not premature, and Lee was able to bring a ripe negligence claim against Woldenberg. 
Although determining prematurity seems innocuous, it will likely make a difference in the damages awarded and the procedure you must follow for bringing your claim. The nursing home setting is particularly ambiguous, where medical treatment and regular care are given concurrently. When bringing a claim against a medical facility, take all steps to ensure your claim is ripe for litigation.
Additional Sources: DARLENE WATSON AS ADMINISTRATOR OF THE ESTATE OF JOHN LEE  VERSUS WOLDENBERG VILLAGE, INC. 
Written by Berniard Law Firm Blog Writer: Corrinne Yoder-Mulkey
Additional Berniard Law Firm Articles on Medical Malpractice: Ouachita Parish Case Examines the Applicability of the Louisiana Medical Malpractice Act to Intentional Torts