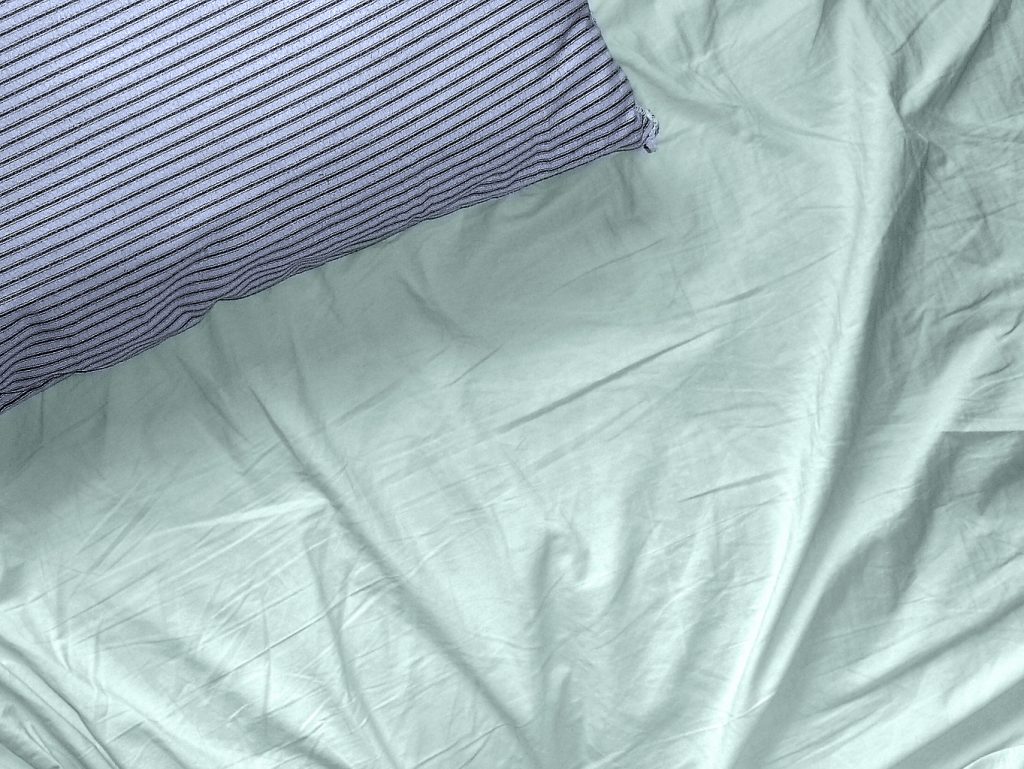 Is it cruel and unusual punishment for a prison to not provide an extra pillow and mattress to an injured prisoner?  According to Fifth Circuit Court of Appeals, it is not.  It is unsurprising that inmates often complain about mistreatment from prison officials. But what is required for a prison official's conduct to be considered cruel and unusual punishment?
Amongst other things, the Eighth Amendment prohibits cruel and unusual punishment. U.S. Const. amend. VIII. Prisoners have a very high standard of proof when claiming that prison officials are guilty of such conduct.  The prisoner must show that the prison official acted with "deliberate indifference to a prisoner's serious medical needs, constituting an unnecessary and wanton infliction of pain." Easter v. Powell, 467 F.3d 459, 463 (5th Cir. 2006).
In this case, Mr. Davis, an inmate at Avoyelles Bunkie Detention Center, was involved in an accident while traveling in an Avoyelles Parish Sheriff's Office transport vehicle. The driver of the transport vehicle hit another vehicle while in reverse. Mr. Davis and the other inmates involved in the accident were taken to the hospital two hours after the accident occurred.
Once at the hospital, Mr. Davis claimed that he and the other inmates were forced to wait in a cold and damp room. They were moved to a warmer area only after Mr. Davis complained that the conditions exasperated his injuries. Ultimately, the treating physician determined that Mr. Davis suffered from muscle inflammation, for which he was prescribed pain medication.
A month after the accident, Mr. Davis was again transported back to the hospital because he still suffered from continued neck and back pain. The doctor recommended that Mr. Davis use an extra mattress and pillow.  Mr. Davis informed the prison nurse of the doctor's recommendation once returning to the detention center. However, the nurse refused to give Mr. Davis the mattress and pillow and told him "this was a jail and not [his] home." Davis v. Young, 624 Fed. Appx. 203, 205 (5th Cir. 2015).
On March 13, 2014, Mr. Davis filed a lawsuit under 42 U.S.C. §1983, which governs civil actions involving the deprivation of rights. The provision makes money damages available to those individuals who suffered a violation of their constitutional rights by a state actor. 42 U.S.C. §1983 (2012).
Specifically, Mr. Davis claimed that Nurse Matilda's denial of the prescribed mattress and pillow violated his Eighth Amendment right against cruel and unusual punishment. The district court held that Mr. Davis's allegations lacked merit and dismissed his claim.
Upon appeal, the Fifth Circuit Court of Appeals agreed with the district court that Nurse Matilda did not act with deliberate indifference even though she refused to adhere to the treatment that Mr. Davis's doctor specifically prescribed. The Fifth Circuit held that "[a] prison official acts with deliberate indifference only if she knows that an inmate faces a substantial risk of serious harm and disregards that risk." Davis v. Young, 624 Fed. Appx. 203, 205 (5th Cir. 2015).
The Fifth Circuit reasoned that the facts of the case did not indicate that Mr. Davis was placed in a substantial risk of serious harm because of Nurse Matilda's refusal to provide the prescribed mattress and pillow. It also found no indication that Nurse Matilda knew of and disregarded any risk of serious harm to Mr. Davis's health.
Mr. Davis was unable to meet his standard of proof and, as a result, his Eighth Amendment claim was dismissed once again.  When faced with a Constitutional Right Violation or an injury caused by a car accident, an individual requires the services of a good lawyer to help them face the complex legal and factual intricacies of his or her case.
Additional Sources: JAMES J. DAVIS VERSUS ERVING YOUNG, ET AL.
Additional Berniard Law Firm Articles on Prisoner Injury: Catahoula Parish Prison Lawsuit From Inmate Burned by Furnace Dismissed