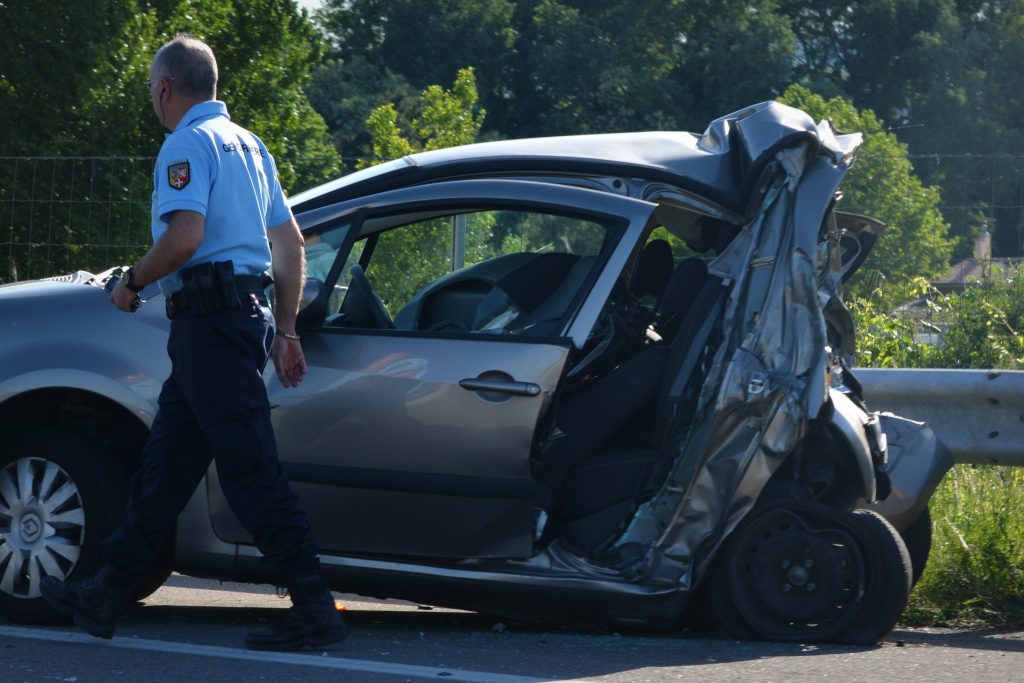 Being involved in a car accident is unfortunate, especially when it leaves you with long-term pain and suffering. If your injuries are a direct result of a car accident, you may be entitled to compensation from those who caused them. Rather than risk representing yourself in the legal process and walking away with little to nothing, you need to be represented by a qualified attorney who can assist in getting you the damages you deserve. 
Brenda Brown was stopped at a red light when she was rear-ended. The driver of the other vehicle was Homer Sargent, who had been employed by Evans Environmental and Geological Science and Management. Both vehicles were rentals from Enterprise Car Rental. 
Brown claimed the car accident caused her numerous personal injuries, entitling her to compensation for not only past, present, and future physical pain and suffering, but also past, present, and future lost wages and earnings. Additionally, she argued she was entitled to damages for her diminished quality of life as well as for severe emotional and mental anguish. 
The lawsuit went to trial and Brown represented herself, pro se. At trial, the defendants moved for involuntary dismissal in accordance with Louisiana Code of Civil Procedure. The specific rule cited allows a party to move for dismissal on the grounds that, after the plaintiff has presented their evidence, the plaintiff has shown no right to relief. After reviewing Brown's evidence and hearing arguments, the trial court granted the defendants' motion. 
Brown appealed, arguing the lower court should have ruled she be awarded damages pursuant to the Louisiana Motor Vehicle Safety Responsibility Law. However, the Fourth Circuit Court of Appeal found this argument to have no merit and this law to have no relevant application to the current matter, since the law's focus is mainly on the requirements of owners of motor vehicles registered in the state. The Fourth Circuit nonetheless proceeded to rule on the merits of the trial court's decision to grant the involuntary dismissal motion.
The Appeals Court first set forth the standard for reviewing this specific type of judgment and the three main criteria, explaining a motion for an involuntary dismissal must only be granted if the plaintiff fails to prove their case by a preponderance of the evidence. The record indicated that both the trial court as well as the defendants were very lenient with Brown as a pro se litigant. They allowed her to enter medical records as evidence that had not been properly certified prior and urged settlement of the case numerous times. Also, part of the trial court's reasoning in granting the motion was that Brown had not proven that her injuries were related to the car accident. Brown's treating physician and witness at trial, Dr. Kuhn, was unable to say for certain whether her injuries were a result of the accident or not. Therefore, the Fourth Circuit affirmed the granting of an involuntary dismissal, since the trial court's findings were not clearly erroneous.
Car accidents are never fun and can leave people with lifelong pain and suffering. When you sustain injuries from a car accident that was no fault of your own, instead of representing yourself and potentially walking away with nothing, you need an experienced attorney who will fight for adequate compensation to help you heal for good. 
Additional Sources: Brenda Brown, Clinton Stacker, and Keiotia Brown, Individually and On Behalf of Her Minor Children, Dwayne Brown, Xyriel Brown and Trey'jon Watson v. Homer Sargent, Evans Environmental and Geological Science and Management, LLC, Discovery Property and Casualty Insurance Co., Enterprise Leasing Co.
Written by Berniard Law Firm Blog Writer: Kate Letkewicz
Additional Berniard Law Firm Articles Involving Car Accidents: The Importance of Truthfulness in the Legal System and Its Effect on Case Outcomes; What Happens When Uninsured Motorists Coverage Is From A Different State Than Where the Accident Occurred?