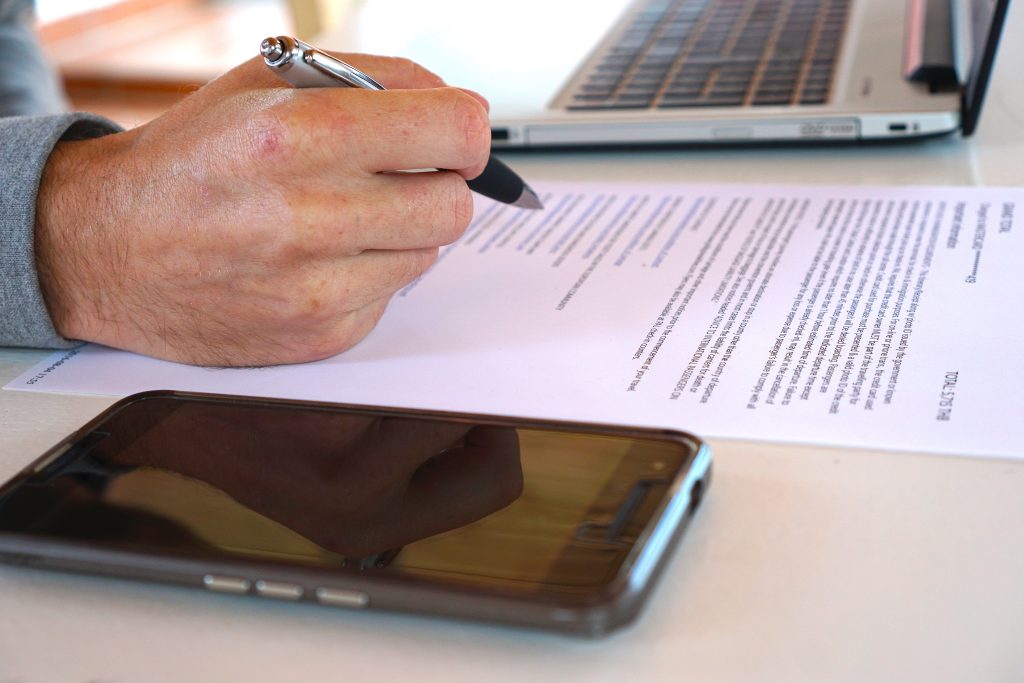 Entering into a contract entails an expectation that both parties will fulfill their respective obligations. However, what transpires when one party complies while the other fails to uphold its promises? This case delves into the repercussions of such a scenario, shedding light on the importance of seeking legal remedies to enforce contractual agreements.
Dr. Kenneth Gowland was killed in a car accident in Bernard Parish, Louisiana. His widow, Connie Gowland, retained Wootan & Saunders to handle her husband's succession and an uninsured motorist claim against his insurer on behalf of her and their children. Wootan & Saunders investigated the accident. It simultaneously performed work for certain Louisiana agencies and departments and received payments from the Office of Risk Management, which is responsible for tort claims brought against Louisiana state agencies under La. R.S. 39:1535. Because of its lack of experience with personal injury lawsuits, Wootan & Saunders selected Glenn Diaz to handle Gowland's litigation. 
Diaz and Gowland signed a contingent fee contract and a fee-splitting agreement with Wootan & Saunders. Under the fee agreement, Wootan & Saunders would receive a portion of fees based on work it had performed and its continuous contact with the Gowlands. Wootan & Saunders did not inform Diaz it was doing work for Louisiana state agencies.
 At trial, the court ruled in favor of the Gowland family against the Louisiana Department of Transportation and Development. The case ended up settling for $13,500,000. Diaz gave the Gowlands the settlement proceeds after withholding amounts for attorney's fees and costs. He did not provide any of the contingency fees to Wootan & Saunders, given his ethical concerns in light of their representation of Louisiana state agencies. Wootan & Saunders filed a lawsuit against Diaz, arguing it was entitled to attorney's fees under their fee agreement. The trial court awarded Wootan & Saunders $1,181,250 and costs and interest. Diaz appealed.
On appeal, Diaz argued that the trial court erred in finding the fee agreement was valid and that the amount awarded was improper. The appellate court disagreed the fee agreement was invalid because Wootan & Saunders had a conflict of interest given their representation of Louisiana state agencies. Here, the fee agreement was the law between the parties. See La. C.C. art. 1983. Both sides had negotiated the fee agreement as knowledgeable professionals. The terms of the agreement were clear and unambiguous. No evidence suggested Wootan & Saunders was required to disclose its work with Louisiana state agencies to Diaz. Their work with state agencies was irrelevant to the fee agreement in dispute involving the Gowland litigation. 
Further, the court was not required to weigh the comparative amount of work Wootan & Saunders performed. The evidence presented at trial supported the finding Wootan & Saunders had satisfied its obligations under the fee agreement. This evidence included testimony about the work they had performed as well as contemporaneous written correspondence showing Wootan &Saunders'ss involvement throughout the litigation. Therefore, the trial court did not err in finding the fee agreement enforceable.  
When faced with a situation where one party fails to honor their contractual commitments, seeking the guidance of a skilled attorney is crucial. This case underscores the significance of legal remedies in enforcing agreements. A knowledgeable lawyer can advise on the viability of pursuing legal action, helping you navigate the complexities of contract enforcement. By understanding your rights and exploring available options, you can take the necessary steps to protect your interests and ensure compliance with contractual obligations.
Additional Sources: Wootan & Saunders, a Professional Corp. v. Glenn E. Diaz
Additional Berniard Law Firm Article on Attorney's Fees: Dispute Over Attorney Fees In New Orleans Turns into Volleyball Game Between Courts and Arbitrators Injuries Realized After Settlement Fail to Receive Compensation