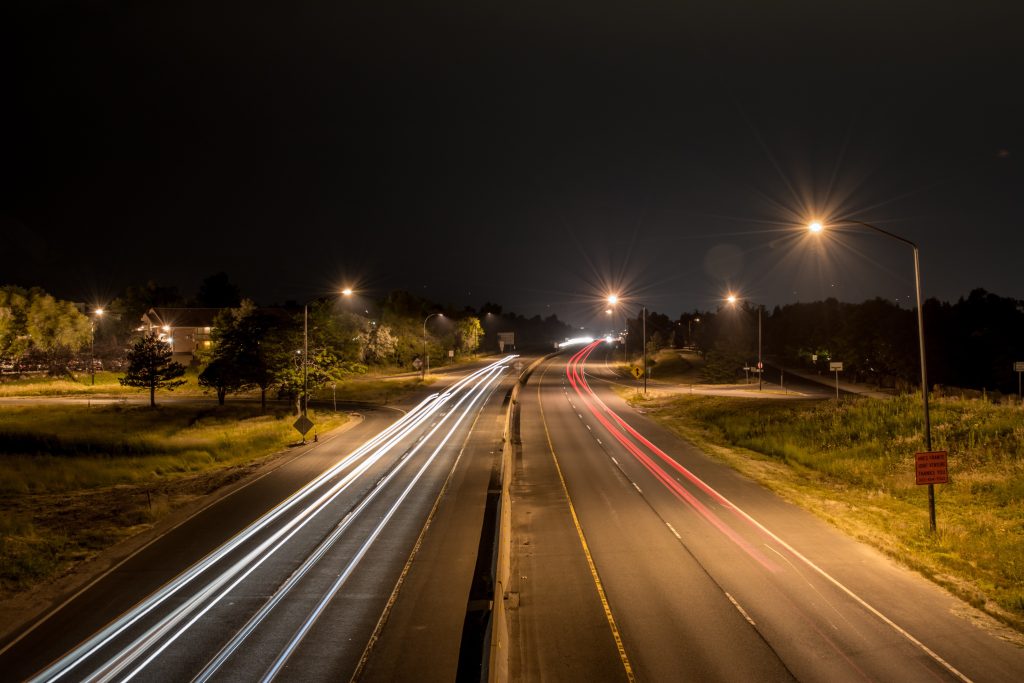 Insurance claims can be complex, even for the courts. Lawsuits involving multiple plaintiffs and defendants are just as complicated. Claims, cross-claims, and counterclaims can arise from a single accident. Questions can arise during litigation, such as; can you appeal a partial summary judgment in Louisiana? A recent motorcycle accident in Arnaudville, Louisiana, demonstrates how convoluted insurance claims can become, as shown in the court's opinion below. 
 The Colomb Foundation, Inc. ("Colomb") was a property owner with a building erected along Louisiana Highway 93. As Erik Moran (hereafter "Moran") drove by Colomb's property at night, a flood light came on that Moran mistook for the headlight of an oncoming car. Moran alleged he was blinded by the light, which caused him to wreck his motorcycle into a gate located on Colomb's property. 
After the accident, Moran filed a lawsuit against Colomb and its alleged liability insurer, United Specialty Insurance Company ("USI"). Shortly after, USI contacted Colomb to explain that they would not cover Moran's claims under their insurance because Colomb's insurance policy had been canceled six months earlier. The cancellation occurred due to a failure to pay the insurance premium. Colomb challenged this cancellation by filing a cross-claim against USI. Then, to make matters even more complicated, Colomb filed third-party demands against four additional parties, including Standard Lines Brokerage, Inc. ("SLB"), which is the entity in charge of the collection and cancelation of insurance policies for USI. 
A cross-claim is a claim brought by a plaintiff against another co-plaintiff, or as in this case, a defendant by another co-defendant. A third-party claim is common in insurance cases because it occurs when a defendant makes a claim against an individual or entity that is not a party to the original action but may nonetheless owe a related duty, like an insurer who owes a duty to the insured.
To be insured, Colomb had to pay the insurance premium. However, SLB contended that it had never received any payment from Colomb, even months after the payment was due.
SLB mailed Colomb a notice of cancellation that included when the policy would be terminated, but Colomb claimed that it never received such notice. Since the premium was not paid, the insurance policy was canceled. Therefore, USI argued that it could not provide coverage for Colomb in the instant lawsuit because Colomb was not insured when Moran's accident happened.
The parties involved in the lawsuit all filed summary and partial summary judgments seeking to get out of the case. Summary judgment is a ruling based on the merits and issues of a case. It can allow a party to be dismissed from a lawsuit without a full trial. A summary judgment is a final, appealable decision. Whereas partial summary judgment, which is a type of interlocutory judgment, is a ruling by the court on some, but not all, the claims in a case and is usually not appealable.
After review of each of these motions, the trial court denied USI and SLB's motions but granted Colomb's motion for partial summary judgment, finding that USI did have a duty to defend Colomb. USI and SLB appealed the trial court's decision to the Court of Appeal, but they were denied. Citing La.Code Civ.P. art. 1915(B), the Appeals Court held the trial court's judgment was partial and, thus, not finalized, so USI and SLB were required to seek certification by the trial court that granting the partial summary judgment motion was a final, appealable judgment.
Once SLB and USI obtained this certification, they appealed again to the Court of Appeal, but Colomb filed a motion to dismiss. In support of the motion to dismiss, Colomb argued that a final partial summary judgment was entered against USI but not against SLB. Therefore, Colomb asserted that SLB had no right to appeal. Conversely, SLB insisted it followed the orders given by this Court after its first appeal according to rule 1915(B), which makes its claim appealable. Moreover, SLB asserted that since all three motions were united under a common issue of SLB's purported cancellation of Colomb's insurance policy for failure to pay the required premium, SLB must also have the right to appeal.
The Court sided with SLB, holding that, in the interest of judicial efficiency, all the trial court's judgments should be considered at that stage of the appeal. Judicial efficiency is a legal concept that considers effective case management in a manner that is conscious of the limited resources, times, and costs that courts have so as not to burden the administration of justice but to increase the overall issuance of decisions. Given the relatedness of the issues of the appealed motions, judicial efficiency would be best served by addressing them all in one opinion.
Ultimately, this case demonstrates that courts still value judicial efficiency's role in the legal system. Thus, expect courts to make decisions that adhere to the rule of law but also avoid wasting a court's time and resources. The complexity of this lawsuit shows why securing the appropriate insurance and having the best lawyer when these kinds of legal matters arise is crucial.
Additional Sources: Moran v. The Colomb Foundation, Inc.
 Written by Berniard Law Firm Blog Writer: Gina McKlveen
Other Berniard Law Firm Articles on Partial Summary Judgment: Bogalusa Police's Partial Summary Judgment Request Denied For Lack of Appellate Jurisdiction