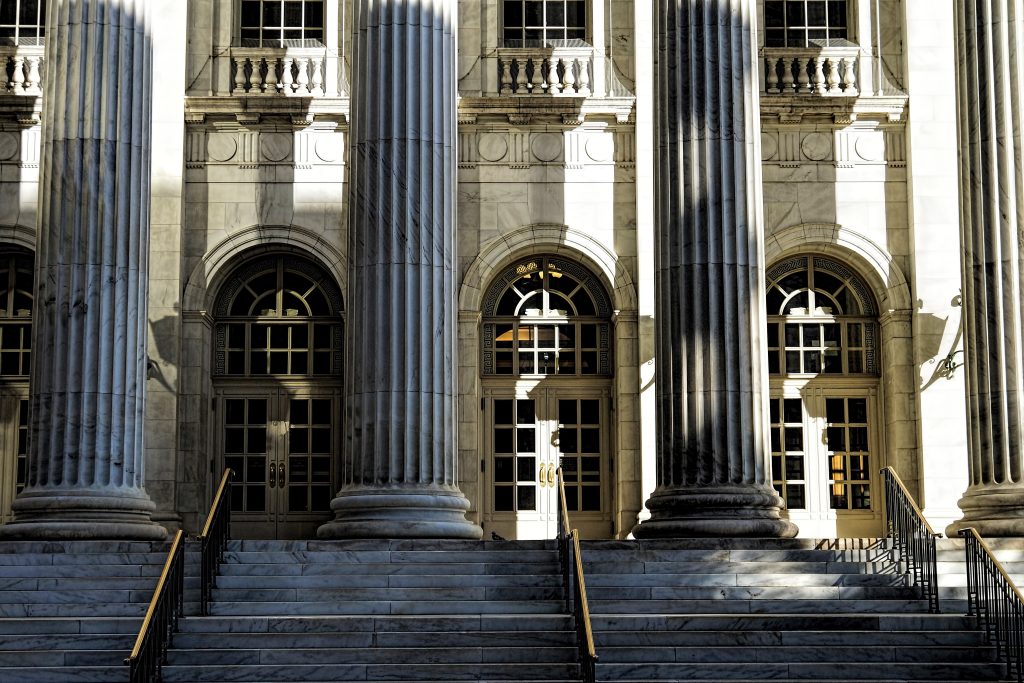 Lawsuits and appeals can bring up complicated legal issues such as jurisdiction. Jurisdiction is a legal principle that determines the extent and authority of a court to hear and decide cases. There are two primary types of jurisdiction: personal jurisdiction and subject matter jurisdiction.
The first type, personal jurisdiction, is a court's power to have jurisdiction over the person or parties in the lawsuit. For example, a court in Ohio would most likely have jurisdiction over a resident of Ohio because that person lives and resides there. However, a Florida court would be less likely to have personal jurisdiction over that same Ohio resident unless some exceptions or circumstances occurred.
The other type of jurisdiction is called subject matter jurisdiction, which is a court's power to have jurisdiction over the subject matter of a lawsuit. The Louisiana Fourth Circuit in Joseph stated that regardless of whether the parties address or challenge subject matter jurisdiction, courts have a duty to determine whether this type of jurisdiction exists before hearing a case. To do this, appellate courts, therefore, must first determine whether the ruling from the trial court that the appellant, the person appealing the decision of the lower court to the higher court, is an appealable judgment.
 According to La. C.C.P. art. 2083, an appealable judgment includes: "a final judgment in actions in which appeals are given by law; (2) an interlocutory judgment only when expressly provided by law; and (3) from a judgment reformed in accordance with an additur or remittitur." This means that even if a court order says the judgment is "final," as the trial court did in the Joseph, that does not necessarily mean that it is final for the purposes of seeking an appeal. To understand this further, consider the facts of the Joseph case. 
In 2004, Nathaniel Joseph and Kecia Esteen filed a malpractice lawsuit against their attorney, Gerald Wasserman. Two years later, the trial court dismissed the couple's malpractice lawsuit. Joseph appealed the trial court's judgment, but the motion for appeal was not signed for another decade. 
In 2017, Wasserman filed a partial exception for no right of action and a motion for partial summary judgment, arguing that the couple lost their right to pursue their malpractice lawsuit against him because they failed to disclose it in a subsequent bankruptcy lawsuit. Following a hearing, the trial court rendered a judgment that conditionally granted Wasserman's exception for no right of action, deferred a ruling on his motion for partial summary judgment as moot, and stayed the couple's claims altogether. Afterward, the couple appealed to the Fourth Circuit.
On appeal, the Fourth Circuit recognized that conditional judgments are not final judgments subject to appellate jurisdiction. Citing the court in Barfield v. Tammany Holding Co., the Fourth Circuit stated that judgments contingent on some future condition are not final or appealable. 
As a result, the Fourth Circuit found that it lacked appellate jurisdiction because the trial court's judgment was conditional, and therefore, it was not final or appealable. The Fourth Circuit determined that until the trial court "unconditionally" dismissed the couple's claims against Wasserman, there could be no final judgment. Thus, the Fourth Circuit rejected the appeal and remanded the matter back to the trial court for further proceedings.
The lesson to be learned from this case is that not all judgments are final. Therefore, not judgments are appealable. Contacting an excellent attorney who can spot the issues and know which claims can satisfy a court's appellate jurisdiction is crucial for any lawsuit to move forward.
 Additional Sources: Joseph, et al. v. Wasserman
Written by Berniard Law Firm Blog Writer: Gina McKlveen
Other Berniard Law Firm Claims on Appeals and Final Judgments: Car Accident Victim Gets Appeal Dismissed Because Lack of Valid Final Judgment