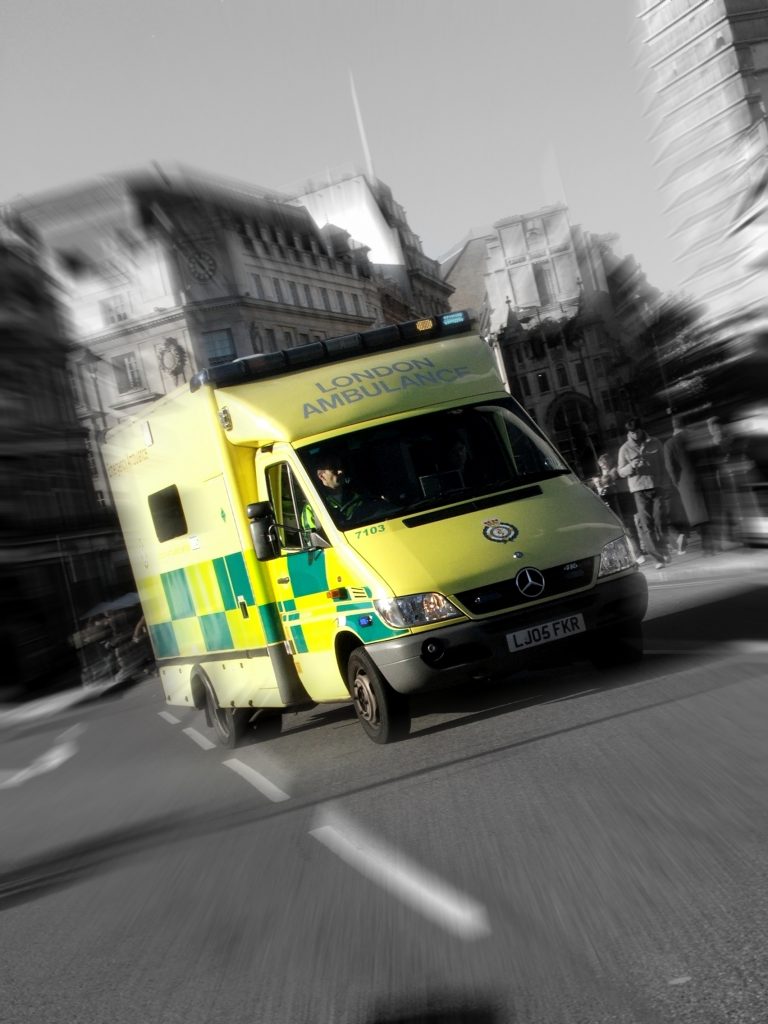 In Louisiana, the law presumes a driver negligent when he or she leaves a travel lane and strikes another vehicle. This presumption stems from the legal obligation all motorists have to maintain control of their vehicle. In personal injury cases, this presumption overrides the normal burden of proof which lies on the plaintiff. In order to defeat the presumption of negligence, the defendant must show that he or she was not guilty of any negligence, however slight. A recent case of the Louisiana First Circuit Court of Appeal considered the presumption of negligence in automobile accident cases.
On August 3, 2009, a multi-vehicle accident occurred on interstate 10 in East Baton Rouge Parish near the Mississippi River Bridge. Loren Arey was driving an eighteen wheeler in the middle lane of the intersection. Traffic in the two lanes beside him started to slow down. Another unknown driver of a white vehicle switched into the middle lane directly in front of Mr. Arey. In order to avoid hitting him, Mr. Arey swerved right, hitting a pickup truck. It caused the pickup to hit the rear of Leandro Carias' vehicle. The white vehicle shifted back into the left lane and continued driving.
Mr. Carias filed a lawsuit against Mr. Loren and several co-defendants, including his trainer, Mr. Rickie Williams, the driver of the pickup truck, and the drivers' respective insurance companies. Mr. Arey, Mr. Williams, and C.R. England, Inc. the owner of the eighteen wheeler (collectively referred to as "the defendants") filed motion for summary judgment seeking to have the claim dismissed before trial. The defendants' motion for summary judgment argued that the accident was caused by the white "phantom vehicle," and that there was no evidence as to any of the defendants' liability. The Trial Court granted the motion for summary judgment, dismissing all claims against all Defendants. Mr. Carias appealed.
A motion for summary judgment is a procedural device to defeat all or part of a claim before trial. When a party files a motion for summary judgment, it argues that there is no issue of material fact and that it is entitled to judgment as a matter of law. See L.A. C.C.P. art. 966. A material fact is one that is determinative to the outcome of the case. The party moving for summary judgment bears only the burden of proof in pointing out to the court that there is no genuine issue of material fact. The non-moving party is then required to show that it will be able to satisfy its evidentiary burden at trial. If it cannot do so, the court will presume that there is no genuine issue of material fact.
Typically, in a personal injury case the burden of proof falls on the plaintiff. In some cases, however, an assumption of negligence can arise. In Mr. Arey's case, that assumption does arise, because a driver left his own lane of traffic and struck another vehicle. In that factual circumstance, the burden of proof falls on the defendant to show that he was not guilty of any negligence. Here, the initial burden was on Mr. Arey, to show that he was not presumptively negligent.
To overcome that presumption of negligence, Mr. Arey relied on the "sudden emergency" doctrine. In Louisiana, the sudden emergency doctrine serves to relieve a person of liability as long as the person can show he was in no way to blame for the incident, because he found himself in imminent danger without sufficient time to consider and weigh the circumstances to come up with the objective best action. See Hickman v. Southern Pacific Transport Co., 262 So.2d 385 (La. 1972). As long as a motorist exercised ordinary care, but still inflicted injury on another motorist, the accident is found to be "inevitable" and no liability attaches.
In this case, the Court of Appeal found that there was sufficient evidence in the trial record to rebut the presumption of Mr. Arey's fault in the accident. In particular, the Court of Appeal considered Mr. Arey's deposition testimony and an affidavit written by Mr. Arey's passenger at the time of the accident. Because Mr. Arey overcame his burden of proof, the burden then shifted to Mr. Carias to provide evidence of Mr. Arey's negligence. Some of the evidence Mr. Carias relied on to do so, like a police report, were not considered sufficient evidentiary support to defeat summary judgment. The evidence remaining from Mr. Carias's opposition to the summary judgment was an excerpt from Mr. Arey's own testimony, which did not conflict with anything Mr. Arey had claimed at any time. Therefore, the Trial Court correctly determined there was no issue of material fact, and properly granted summary judgment.
The ruling in this case highlights the shifting burdens of proof in automobile accident cases. Had Mr. Carias presented more sufficient evidence, he would have had his case heard at trial. Good lawyers know all the relevant standards of proof and help their clients in gathering evidence to effectively present their case.
Written by Berniard Law Firm Blog Writer: Anne Badasci
Additional Sources: LEANDRO CARIAS VERSUS VERNON A. LOREN ET AL.
Additional Berniard Law Firm Articles on the Sudden Emergency Doctrine: Car Accident Caused by Slow Merge Raises Legal Issue of Sudden Emergency Doctrine