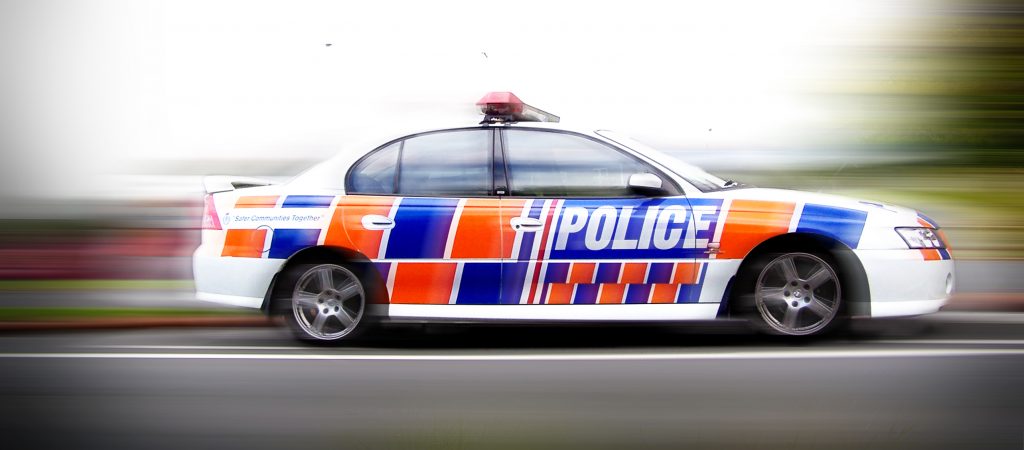 Driving is a dangerous and daily task for many people and becomes even riskier when roads aren't conducive to safety. Adding modern distractions like cell phones and a splash of alcohol to the equation creates the perfect storm for a terrible collision. An incident in Lafayette, Louisiana demonstrates how the culmination of these factors can create difficulties when a court is trying to determine liability and damages.
Taylor Burtner (Mr. Burtner) sustained a complex tibia and fibula fracture of his right leg when he was injured in a car accident with Lafayette City Police Officer Michael Milazzo (Officer Milazzo). As a result of the accident, Mr. Burtner underwent three separate surgeries which cost over $67,000.
Mr. Burtner was turning onto West Pinhook Road at its intersection with Jomela Drive when a speeding Officer Milazzo struck his vehicle. At trial, it was determined that Mr. Burtner had been drinking earlier in the night, but, although his exact blood alcohol concentration was at dispute, it was not disputed that he was under the legal limit at the time of the crash. Mr. Burtner was turning left onto West Pinhook after stopping at the stop sign on Jomela Drive, but this intersection contains a curve right before Jomela Drive for drivers on West Pinhook. Officer Milazzo was driving on this curve, speeding at a contested level between 10 and 15 miles over the speed limit. In addition to this bad combination, additional factors impaired the motor skills of both drivers. The trial jury found that Mr. Burtner was distracted by a passenger texting at the time he was turning and Officer Milazzo's vision was obstructed by trees along the curve of West Pinhook. With everything taken into account, the jury found Mr. Butner to be 90 percent at fault in the wreck and Officer Milazzo to be 10 percent at fault. In addition, the jury awarded Mr. Butner $67,072.12 in medical damages and $40,000 in general damages.
On appeal, Mr. Burtner questioned the apportionment of liability contending that the jury made a clear error in assessing him 90 percent of the fault in the accident. He also asserted the trial court abused its discretion in awarding him a mere $40,000 in general damages. The court of appeals agreed; it reviewed Mr. Burtner's case and reapportioned the degree of fault and amended both damage awards.
First, under the manifestly erroneous standard of review for apportionment of fault, the court examined the record as a whole. Under this standard, the trial court's findings won't be overturned unless they were clearly wrong. Stobart v. State, through Dep't of Transp. & Dev., 617 So.2d 880 (La. 1993). The court found that Mr. Burtner had a duty to proceed with extreme caution because he was making a left turn onto a favored highway and this led to a presumption of liability that he was unable to overcome. In addition, the court found that Officer Milazzo's partially obstructed sight and familiarity with the area should have heightened his duty to proceed with caution. Under these conditions, the court of appeals found the trial court's apportionment was clearly erroneous and reapportioned so that Officer Milazzo was allocated 25 percent fault and Mr. Burtner was awarded 75 percent fault.
Next, the court used the abuse of discretion standard to examine the trial court's awarding of damages. Under this standard, the court evaluated whether the trial court found differently from what a reasonable trier of fact could find for these specific circumstances. Youn v. Maritime Overseas Corp., 623 So.2d 1257 (La. 1993). The Court found that the trial court gave no specific reasoning for the amount of general damages it awarded, despite granting Mr. Burtner full medical damages, which constituted an abuse of discretion. As such, they raised Mr. Burtner's general damage award to $125,000.
In addition, the court of appeals reviewed the medical damages award under the abuse of discretion standard. They found that an injury involving Mr. Burtner's knee was reopened playing softball after his medical release. The court did not find awarding damages for this reopening to be an abuse of discretion, but the parties agreed to lower the medical awards damages by $3,125 because Mr. Burtner failed to introduce a billing record for treatment of the wound.
Finally, the Court reviewed whether the trial court erred in awarding $2,500 in court costs for an expert witness retained by Mr. Burtner but never used at trial. Finding no merit to Officer Milazzo's argument, the court allowed the court costs to be paid.
Mr. Burtner's case demonstrates the complex legal issues involved in modern car accident claims, the complex nature of determining fault in modern times, and the importance of retaining proper legal advice from a skilled attorney. Though not all cases will be as complex as Mr. Butner's, a proper attorney can use the law to advocate for the rights of those injured in cases where apportionment of liability is hazy and convoluted.
Additional Sources: TAYLOR ADAM BURTNER VERSUS LAFAYETTE PARISH CONSOLIDATED GOVERNMENT, ET AL.
Written by Berniard Law Firm Blog Writer Jordan Shelton
Additional Berniard Law Firm Articles Involving Apportionment of Fault: Third Circuit Rejects Trial Court's Apportionment of Fault in Lafayette Auto Accident