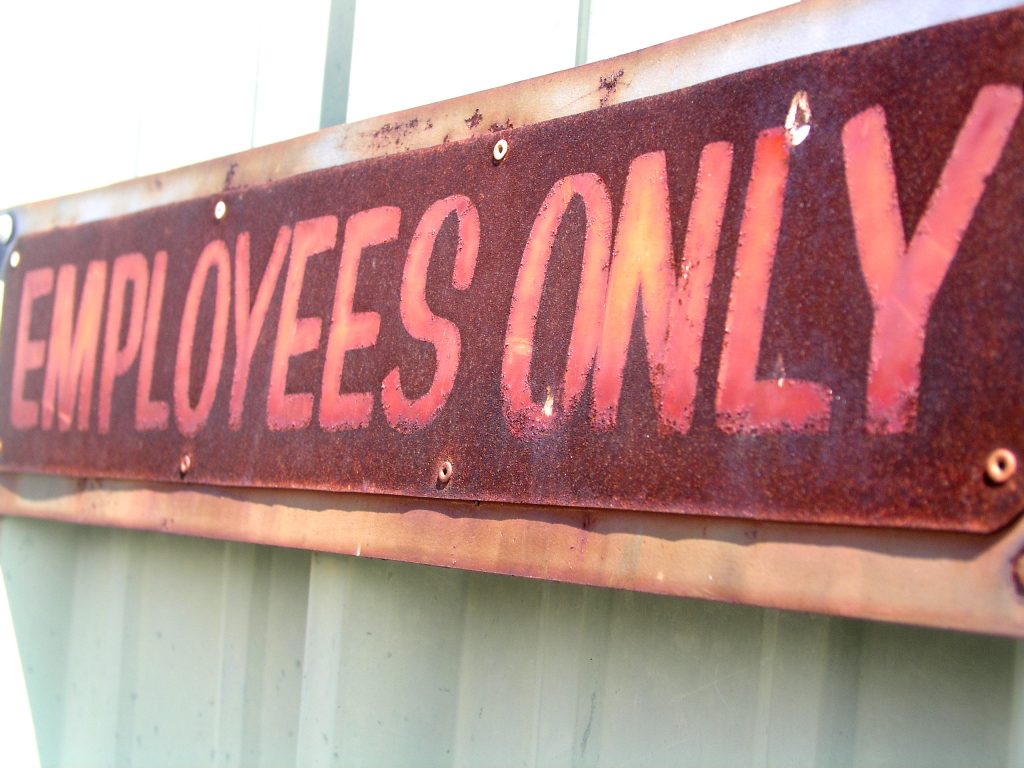 In the law, it is common for a case to turn on the definition of one word.  A word that ordinarily may conjure a single image can explode with possibilities, nuances, and sometimes disastrous consequences during a lawsuit.  For Mr. Craig Driesse, that word was "employee." In a recent case, the Louisiana Third Circuit Court of Appeal helped define the term "employee" as regards workers' compensation law and employment discrimination law.
In this case, Mr. Driesse was hired by Lofton Industries, Inc., a staffing services company, that assigned Mr. Driesse to work with National Oilwell Varco, L.P. ("NOV"). While at NOV, Mr. Driesse alleged that he suffered both verbal and sexual harassment from coworkers.  The harassment lasted until Mr. Driesse was fired by NOV.  Mr. Driesse filed a lawsuit for sexual harassment against his harassers and NOV, as well as a separate negligence claim against NOV for the negligent hiring and supervision of its employees.  This is where the definition of "employee" becomes important and interesting.
In order to maintain his claims against NOV, Mr. Driesse had to meet the definition of employee under the Louisiana Employment Discrimination Law ("LEDL") but avoid being considered an employee under the Louisiana Workers' Compensation Act ("LWCA").  Confusingly, the District Court dismissed both Mr. Driesse's claims, finding that he was both an employee (for LWCA purposes) and not an employee (for LEDL purposes) at the same time.
Under the LEDL, an employer is a person or entity that receives services from an employee in exchange for compensation. La. R.S. 23:302(2).  Mr. Driesse argued that an employment relationship existed between him and NOV because NOV controlled the time, manner, and location of the work he performed, and provided his equipment and tools. NOV argued that it should not be considered Mr. Driesse's employer under the LEDL because it did not pay him compensation. NOV paid a fee to Lofton based upon the number of hours worked by Mr. Driesse. The Third Circuit found that just because NOV paid the staffing agency for Mr. Driesse's work (rather than Mr. Driesse directly), this still resulted in "giving compensation," under the LEDL. The Court of Appeal reasoned that money was ultimately paid to Mr. Driesse for services he performed for NOV. The Third Circuit reversed the lower court, meaning that Mr. Driesse, as a former employee of NOV, would have a chance to proceed with his sexual harassment claim at the district court level.
For Mr. Driesse's negligence claim, NOV switched dictionaries. It argued that Mr. Driesse was in fact an employee after all. Under the LWCA, if Mr. Driesse was an employee, the negligence claim would be barred because the LWCA provides the sole remedies and excludes other claims for damages. La. R.S. 23:1032(A)(1)(a). The District Court agreed with NOV that Mr. Driesse was a "borrowed employee" under the LWCA and barred his negligence claim.  The Third Circuit noted the inequity in NOV's arguments regarding Mr. Driesse's employment status and even used NOV's argument regarding the "borrowed employee" to support Mr. Driesse's employee status for both claims.
The Court of Appeal utilized a ten factor test from an earlier case to define "employee" under the LWCA.  The factors included questions such as who paid the employee's wages, who had the right to fire the employee, and whether there was an agreement between the borrowing and lending employers.  Upon weighing all the factors and finding an agreement did exist between Lofton and NOV, and considering its decision under the LEDL, the Court of Appeal found that Mr. Driesse was an employee under the LWCA. It thus barred Mr. Driesse from bringing his negligence claim.
Best lawyers know and understand that one word can change the trajectory of a lawsuit. In this case, a different definition of that one word provided Mr. Driesse with the opportunity to proceed with his sexual harassment lawsuit in the trial court.
Additional Sources: CRAIG DRIESSE VERSUS NATIONAL OILWELL VARCO, L.P.
Written by Berniard Law Firm Blog Writer: Stephanie Burnham
Additional Berniard Law Firm Articles Defining "Employer" in Louisiana: Injured Employee Limited to Workers' Compensation Following Accident at Lena Power Plant