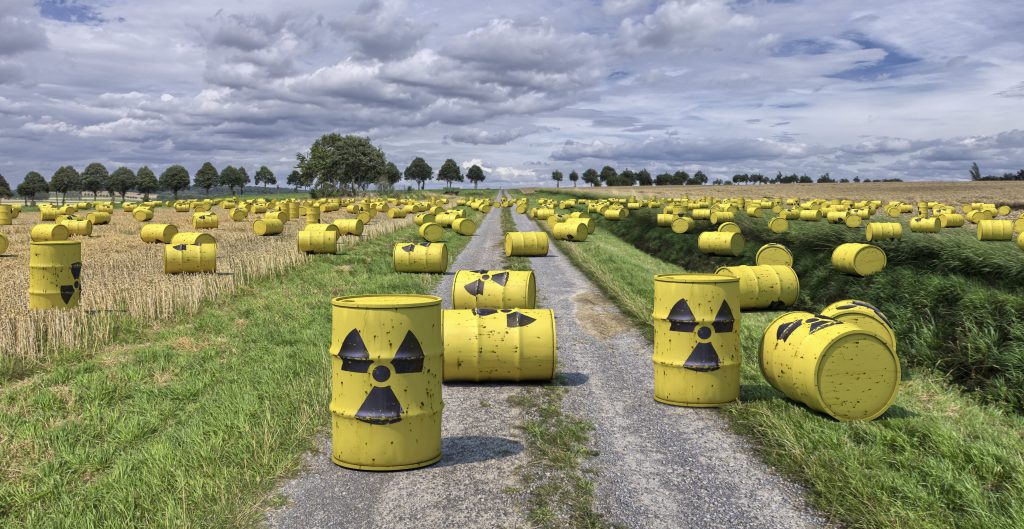 Exposure to naturally occurring radioactive materials generally increases due to human activity. Proving harm from these activities may be difficult, however. The following Jefferson Parish case demonstrates the need for substantiating your injury claim with evidence. It further shows the weight a court may place on expert witnesses.   
In this case, over 1,100 individuals, referred to as the "Dottie Adams" plaintiffs, filed a petition together stating they were either directly or indirectly harmed by exposure to radioactive material caused by Exxon Mobil Corporation, Mobil Exploration, and Producing North America, Inc. ("Exxon"), and Shell Oil Company, Shell Offshore, Inc., SWEPI LP, ConocoPhillips Company, and Alpha Technical Services, Inc. ("Shell"). The Dottie Adams plaintiffs all lived, or currently live, in Harvey or worked near the contaminated Grefer Tract, a 33-acre industrial tract in Harvey.  
After years of litigation, Exxon filed motions for summary judgment alleging that several of the Dottie Adams plaintiffs could not substantiate their claim that they or their property were exposed to radioactive material above naturally occurring background levels. In their motions, Exxon included an affidavit from its expert health physicist, who stated, in part, that it was more likely than not the plaintiffs' properties were not impacted by the naturally occurring radioactive material from the operations occurring in the Grefer Tract. 
Shell then filed its motion for summary judgment. Shell adopted Exxon's motion and further alleged that the Dottie Adams plaintiffs failed to respond to the propounded interrogatories within 30 days. Therefore, Shell's requests for admission stated the plaintiffs had no evidence of their exposure to the radioactive material and were deemed admitted under La. C.C.P. art 1467(A). In response to Exxon and Shell's motions, the Dottie Adams plaintiffs claimed that summary judgment was not appropriate, as the parties already reached an agreement to settle. 
The 24th Judicial District Court for the Parish of Jefferson granted the motions for summary judgment for seventy-five Dottie Adams plaintiffs. Fifty-six plaintiffs then appealed to the Louisiana Fifth Circuit Court of Appeal. 
Under Louisiana law, the person or persons opposing summary judgment must set forth facts showing a genuine issue for trial exists. La. C.C.P. art. 967(B). Additionally, Louisiana courts employ a duty-risk analysis for determining whether a plaintiff should prevail on a tort action. See Long v. State ex rel. Dept. of Transp. & Dev. This analysis requires the plaintiff to prove the defendant's conduct was a cause-in-fact of the alleged injuries.    
The Dottie Adams plaintiffs contended the Trial Court erred in granting summary judgment, as they claimed that both Exxon and Shell had previously agreed to settle the matter. Shell and Exxon agreed settlements had been made with many other plaintiffs; however, both disagreed that a settlement had been made with the Dottie Adams plaintiffs bringing this appeal. 
The Court of Appeal found that Exxon and Shell supported their motions with the affidavit from their expert health physicist and further found they satisfied their burden showing the plaintiffs lacked evidence to prove their exposure to naturally occurring radioactive materials was attributable to the defendants. Additionally, the Court of Appeal found the Dottie Adams plaintiffs failed to set forth any specific facts showing a genuine issue for trial existed. The Court of Appeal then affirmed the trial court's grant of summary judgment in favor of Exxon and Shell. 
This case demonstrates the importance of understanding specific Louisiana law and gathering the necessary evidence to prove your case. Hiring a knowledgeable attorney with experience in such matters may be crucial, especially when multiple parties are involved, as these cases may prove incredibly complex. 
Additional Sources: MS. DOTTIE ADAMS, MR. HERBERT ADAMS, ET AL VERSUS JOSEPH GREFER, CAMILLE GREFER, ROSE MARIE GREFER HASSI, ET AL.
Written by Berniard Law Firm Blog Writer: Samantha Calhoun
Additional Berniard Law Firm Articles on Mass Torts: Petroleum Corporation Releases Millions of Gallons of Toxins Harming Many in Calcasieu Parish