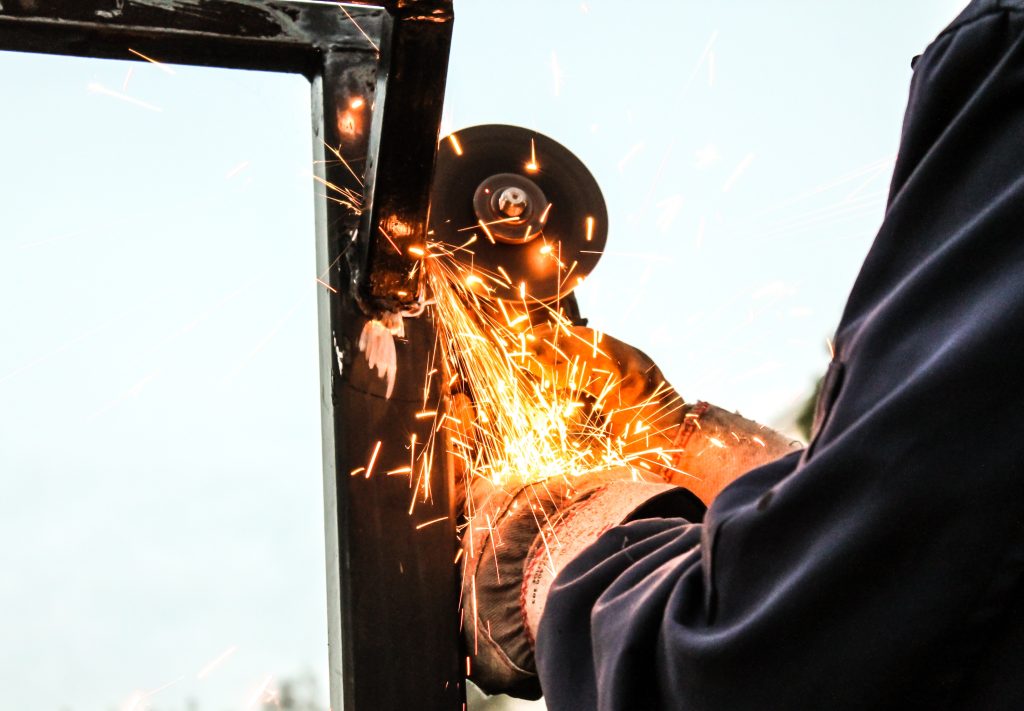 What happens if you are hurt on the job? Not only do you have to deal with the physical effects of your injury, but you also have to navigate when it is safe to return to work. The workers' compensation system is designed to aid injured workers. It can provide compensation for lost wages and medical treatment. However, it can often be complex to navigate. 
This is the situation Eduardo Sanchez, an ironworker at MEMCO Inc., found himself in after he slipped from a metal beam while working. His safety harness caught him. Once safely on the ground, medical personnel at the worksite examined him, and he was sent home to rest. The next day, Sanchez reported to work and complained of a headache and pain in his back, neck, and testicle. He was sent home. Sanchez's supervisor at MEMCO sent him to see a doctor. The doctor diagnosed Sanchez with a cervical and lumbar strain and released him to return to work "as tolerated."
Two days later, Sanchez went to the emergency room complaining of chest, testicular, and lumbar pain. The emergency room doctor diagnosed him with lumbosacral strain, chest wall contusion, and a scrotal contusion. Sanchez returned to the doctor who first examined him. He released Sanchez to return to work on restricted duty "as tolerated." About ten days later, Sanchez returned to the doctor, who discharged him to return to work "full duty." 
Almost a month later, Sanchez returned to the doctor complaining of pain. The doctor released Sanchez to work "as tolerated" and referred him to an orthopedist. The orthopedist found Sanchez had a limited range of motion and discomfort but no significant abnormality. He recommended Sanchez return to work with no physical limitations. Sanchez visited a chiropractor, who restricted him from all work and prescribed aggressive physical therapy. 
Sanchez filed a Disputed Claim for Compensation Form 1008, contending that MEMCO and its insurer were unlawfully refusing to pay wage benefits and medical treatment related to his injury. MEMCO denied his allegations and argued Sanchez had an intervening accident that caused his current condition. 
At trial, both Sanchez and MEMCO agreed that the accident occurred in the course and scope of Sanchez's employment. However, the judge ruled in favor of MEMCO, holding that Sanchez did not meet his burden to show that he was disabled from work due to his work-related injury and was not entitled to additional indemnity or medical benefits. Sanchez appealed the judgment. 
Sanchez argued that the workers' compensation judge erred in failing to award back pay. When seeking disability benefits, the claimant (here, Sanchez) bears the burden of proving, by clear and convincing evidence, his inability to engage in any type of employment by clear and convincing evidence. La. R.S. 23:1221(1)(c). The Court found the record showed Sanchez returned to work with MEMCO after his accident, and two independent medical examiners found Sanchez had improved. Under La.R.S. 23:1123, the report of an appointed medical examiner should be accepted as correct unless proven otherwise. Therefore, the appellate court found no error in the workers' compensation judge's ruling because Sanchez could not satisfy his burden of proof. 
If you or someone you know has been hurt on the job, you may be eligible for compensation under the workers' compensation system. An experienced workers' compensation attorney can help you navigate this often complex system to obtain the compensation for which you are eligible. 
Additional Sources: Eduardo Sanchez v. AIG Insur. & MEMCO Inc.
Additional Berniard Law Firm Article on Workers' Compensation: Injured Worker's Lawsuit Rejected for Failing to Show Any Genuine Issue of Material Fact