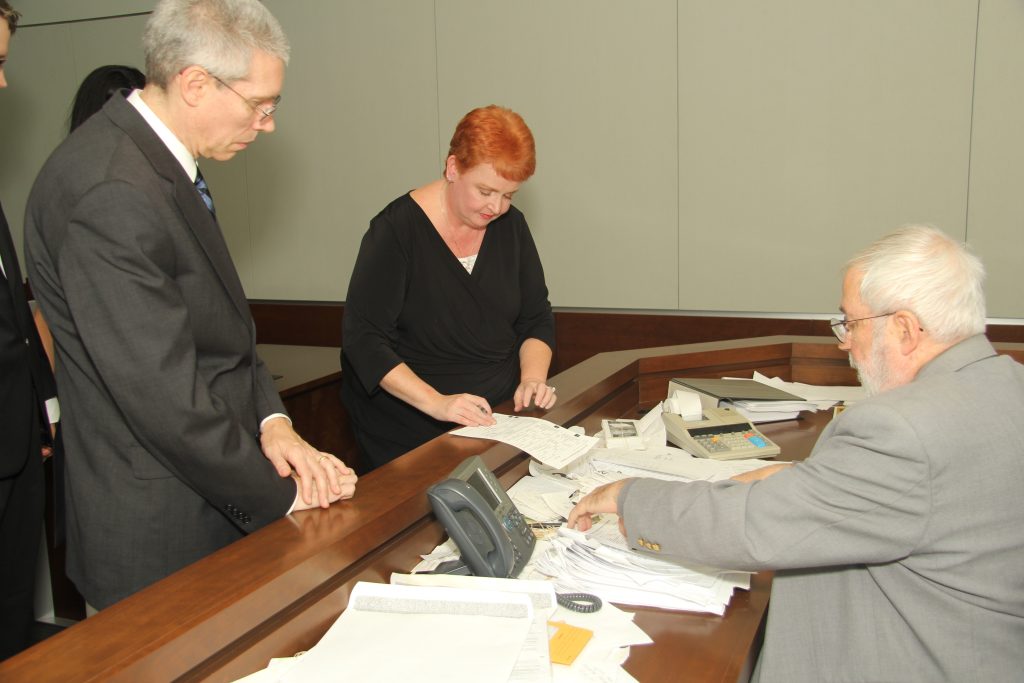 Default judgments usually occur when one side fails to Answer a lawsuit after being served. You must collect and produce sufficient evidence to establish your claims to succeed with a default judgment. This is the same as if you were going to trial. Evidence is the key to all lawsuits; lawsuits live and die by what can and cannot be proven in court. Therefore, the party pursuing a default judgment must present competent evidence proving their claims following the standards for default judgment in Louisiana, as demonstrated by the case below.
Willie Evans was injured in a trip and fall accident while working for ADM Grain Elevator ("ADM"). As a result of the injury, ADM sent Evans to Dr. Jolly for treatment and pain management. Dr. Jolly alleged that Evans failed a drug test and tested positive for cocaine in his urine. Evans claimed that for the first drug test, there was no paperwork evidence of ordering a drug test that Evans had signed. For the second drug test, Evans alleged that Dr. Jolly sent falsified results of the test showing cocaine to ADM. This resulted in Evans being terminated from ADM.   
Evans sued Dr. Jolly for defamation, alleging that Dr. Jolly was liable to Evans for slander and defamation of his character for damaging his reputation and character and causing him to lose his job. When Dr. Jolly failed to file an answer to the lawsuit after he was served in the time required by law, Evans filed a motion for preliminary default. The trial court granted the motion for preliminary default. At the default confirmation hearing, the trial court ruled in favor of Evans for his defamation claims and against Dr. Jolly for mental anguish, pain, and suffering in the amount of $20,000, along with court costs and legal interests. 
Jolly filed a motion for a new trial to set the default judgment aside.  Dr. Jolly argued the default judgment was based on insufficient evidence, and he was never served. Therefore, he claimed the default judgment should be nullified.  The trial court denied the motion.
The standard for confirming a default judgment requires sufficient proof to establish a prima facie case of the allegations made by the person pursuing the lawsuit. See La.C.P. art 1702(A). A plaintiff must present sufficient evidence to convince the court he would prevail at trial. The plaintiff is required to follow the rules of evidence. See La.C.E. art. 1101(A).  
The appellate court found that the evidence Evans presented at the confirmation hearing was insufficient to establish a prima facie case to support the default judgment against Dr. Jolly. At the confirmation hearing, Evans was the only witness to testify. Besides his testimony, Evans did not submit any additional evidence besides copies of two pay stubs that allegedly reflect his lost wages. In addition, Evans never properly introduced the medical records he referenced into evidence. 
This case shows that when you are involved in a lawsuit, you must understand the evidence required to establish your case. Default judgments can be a powerful tool, but if not used properly will only delay the justice process. A great attorney can help you properly gather and introduce evidence to support your claims, whether at a default hearing or trial.  
Additional Sources: Willie Evans v. Tarun Jolly, M.D.
Additional Berniard Law Firm Article on Medical Malpractice: Louisiana Lawsuit Shows How Hard It Can Be to Collect on a Judgment