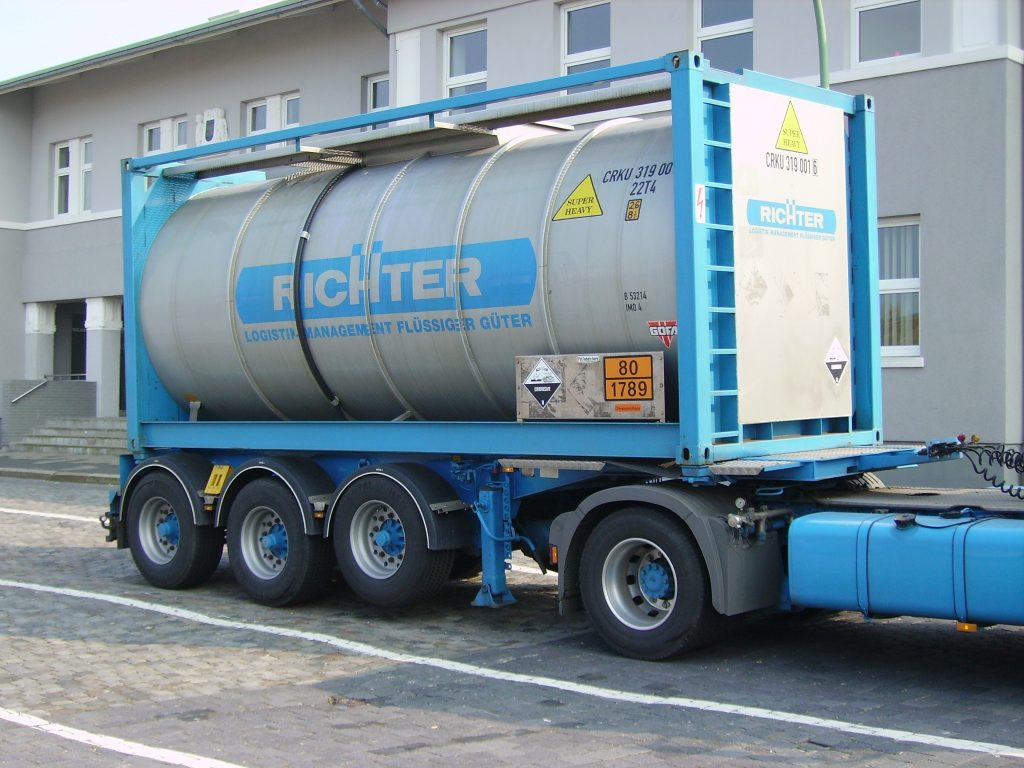 When a chemical leaks from a local business and spreads to a residential area, it is easy to assume that the company has exposed itself to liability for every person exposed to the leak. But what does someone have to prove to be compensated for their exposure? A case out of Avondale explores this question after twenty people were claimed to have been exposed to hydrochloric acid (HCl).
In 2001, a storage tank belonging to McGowan Working Partners, Inc., an oil and gas company, began to leak, causing a vapor solution of HCI and water to blow from the defendant's property in Avondale to the northwest into the intersection of Jamie Blvd. and Highway 90. Before the leak, a McGowan employee replaced a clear plastic hose on the storage tank and used a nylon fitting to connect the hose to the tank's valve. Unfortunately, the employee was unaware that HCI causes nylon to deteriorate. Several days later, 600 gallons of an HCl solution were unloaded into the storage tank, and about 470 gallons escaped onto the ground of the McGowan property. The HCI vapor began to spread off the property at 3:10 am, and the valve from the storage tank was shut off at 4:35 am. People exposed to HCI can experience eye and nose irritation which could develop into throat irritation and breathing difficulty. The HCI emissions were shown to stop affecting people at 5:30 am.
Twenty people who lived and worked in the surrounding area sued McGowan in a mass tort suit for exposure to the HCI vapor. A mass tort is when multiple people come together to file a lawsuit against a person or entity responsible for causing all their injuries. The trial court ultimately sided in favor of all twenty plaintiffs and awarded them damages ranging from $1,000 to $8,000. 
McGowan filed a motion for a new trial, arguing that there was insufficient evidence to support that HCI exposure caused each plaintiff's injury. They also argued the trial court was wrong in deciding that the defendant's chosen doctor, Dr. Lutz, could not perform independent medical examinations (IME) for each of the plaintiffs because medical history is necessary to prove that the chemical exposure was the cause of the injuries. 
La. C.C.C.P. art. 1464 requires a court to show "good cause," a legally adequate reason, before ordering an IME. The trial court held that no sufficient reason existed because the injuries had occurred nine years before. Therefore a current medical exam would not assist the court, and the court of appeals agreed with this reasoning. 
However, the court of appeals found that eight out of the twenty plaintiffs failed to prove that the HCI exposure caused their injuries. The court explained that in toxic tort cases, where a person or business exposes individuals to dangerous toxins or chemicals, plaintiffs must prove both general causation and specific causation. 
General causation simply establishes that the chemical is capable of causing a particular injury. Specific causation establishes whether the chemical caused a particular individual's injury. Knight v. Kirby Inland Marine, Inc., 482 F.3d 347, 351 (5th Cir. 2007). Therefore, to have a successful toxic tort case, both general and specific causation must be satisfied. The court then evaluated each plaintiff's account of how they were exposed to the HCI vapor and injured individually. 
Upon evaluation, the court determined that where the plaintiffs were and what time they were exposed played a role in whether specific causation was established. Ultimately, the eight plaintiffs who did not satisfy specific causation were exposed after 5:30 am, had inconsistent symptoms, or were too far from the area. 
General and specific causation are complicated legal terms. However, as shown above, a toxic tort case will fail if the plaintiff cannot prove both. The best toxic tort attorneys know this and will help you establish your case by presenting proper evidence.
Other Sources: JOHN AARON, BARBARA ABLES, ET AL. VERSUS MCGOWAN WORKING PARTNERS, MCGOWAN WORKING PARTNERS, INC., ET AL.
Written by Berniard Law Firm
Other Berniard Law Firm Articles on Causation: Louisiana Car Accident Victim Fails To Establish Causation Through Housley Causation Presumption