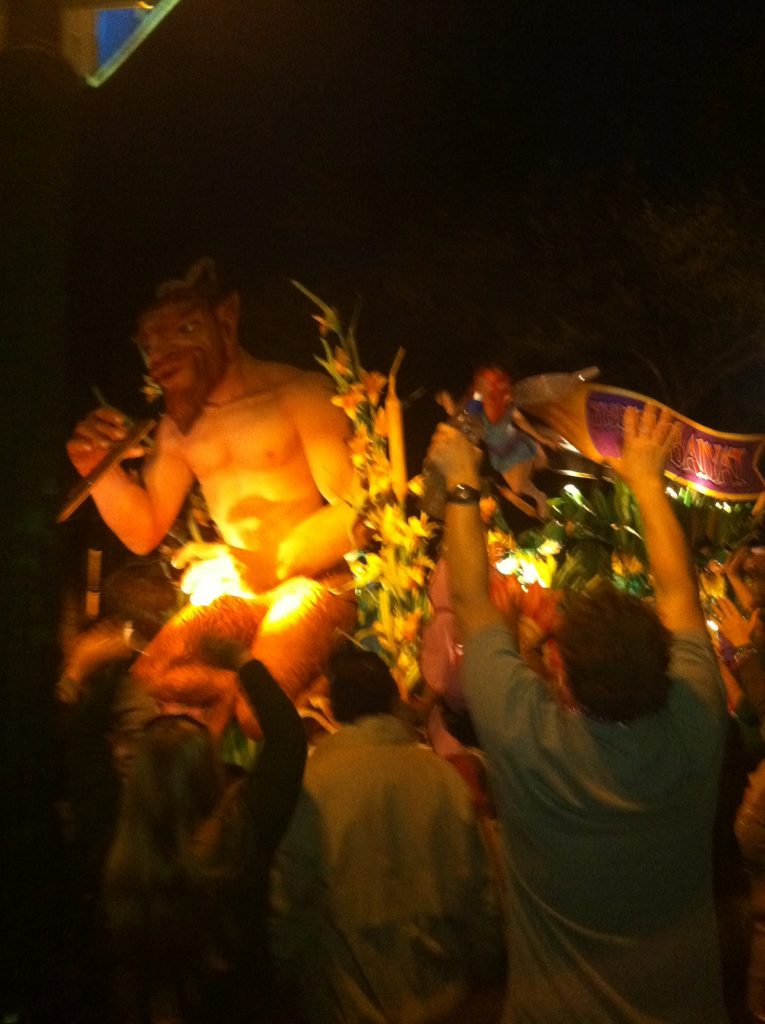 Sometimes you have a run of bad luck.  If your injured on the job then not long after you get into a car wreck it can be hard to pinpoint which incident caused your injuries.  If you are unfortunate enough to be involved in this scenario make sure you have the best workers compensation lawyer you can get to help the court understand your work related injuries.  The following case out of Metairie, Louisiana shows how one recent appeals court dealt with just such a factual scenario.
Leslie Nichols was a cosmetologist at the Elizabeth Arden counter at Dillard's Metairie, Louisiana store. During her lunch break she slipped on the floor and fell. Rather than return to work after her fall she went home. The next day she went to an urgent care center and eventually was treated by her workers' compensation doctor. She returned to work without restrictions, but a little over a week later she rode in the Orpheus Parade and attended the Orpheus Ball. She continued to treat for her injuries and on her way to a follow-up visit she was involved in a car accident.  The accident further aggravated her injuries and rendered her disabled. Ms. Nichols sought compensation from  for her injuries, including those aggravated by the car accident. Dillard's argued that the car accident was an unforeseeable event causing aggravation of her pre-existing work place injuries, therefore, Dillards should not be responsible for those injuries as well.
At the original trial, the workers' compensation court found there was no causal connection between her work injury and her disability, as it was a result of her car accident. Ms. Nichols filed for a new trial, and a second workers' compensation court judge awarded Ms. Nichols damages by ruling the car accident and her original injury were causally connection. Dillard's appealed the new judgment to the Louisiana Fifth Circuit Court of Appeal, seeking for reinstatement of the original judgment.
Under the Workers' Compensation Act, an employee must establish that an injury arose "out of and in the course of" their employment. On review, an appellate court can only reverse a lower court's decision in a workers' compensation case if the trial judge made a mistake that was not reasonable. The Fifth Circuit reviewed the evidence and all previous testimony, finding that Ms. Nichols' injuries and aggravation from the car accident were independently caused and not connected to her original slip and fall accident.   See Employers Mut. Liability Ins. Co. v. Dixon, 425 So.2d 885 (La. 1983). 
The appeals court reasoned that under Louisiana law, if an employee would have recovered from their injury without further aggravation from a separate, intervening cause, then the employer is not liable for compensation. The court did recognize that under limited circumstances a disabling condition resulting after a non­ work-related accident is compensable if (1) the employee suffered a previous work-related injury; (2) there was great likelihood that the worker would receive additional injuries because of the work-related injury; and (3) the subsequent accident which aggravated the work-related injury was foreseeable. See Wilkerson v. City of New Orleans Fire Dep't., 03-1550 (La. App. 4 Cir. 3/3/04), 871 So.2d 375.  However, the facts of Ms. Nichols's case did not fall within one of those exceptions and therefore she was not able to recover workers compensation benefits for the disability injuries caused by the car accident.
Ms. Nichols' accident and further aggravation shows the complex issues that can arise in Workers' Compensation claims. While Ms. Nichols' series of accidents are hopefully not the norm, Workers' Compensation claims require expertise and legal knowledge that can only be found with an experienced lawyer.
Additional Sources: DILLARD'S, INC. VERSUS LESLIE NICHOLS
Written by Berniard Law Firm Blog Writer: Jordan Shelton
Additional Berniard Law Firm Articles on Workers Compensation and Disability: Worker's Comp Case Involving Level of Disability and Compensation Shows Degrees of Relief