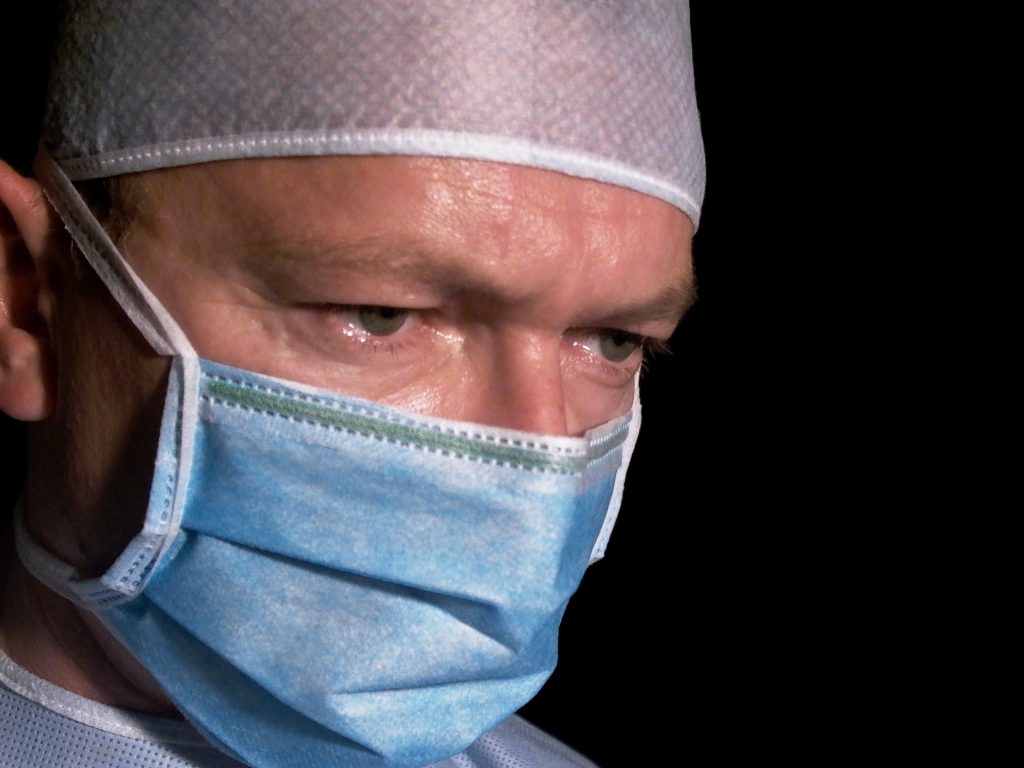 Doctors – we literally put our lives, and the lives of our loved ones, in their hands. It is the most frightening feeling to know that your loved one is in surgery, the possibility of death or complications is always imminent, no matter how small or standard of a surgery. This feeling of fright often turns to anger and pain once someone has lost a loved one. Especially, where we believe the death is due to the negligence of the very doctor we put in control of the fate of our lives.
In this case out of LaSalle Parish, Edith Blackshear died a week after having a percutaneous endoscopic gastrostomy (PEG) tube replacement surgery performed by Dr. Eulogio Tan at Hardtner Medical Center. A PEG tube is commonly known as a feeding tube. Rodney Blackshear, the son of Ms. Blackshear, brought a medical malpractice lawsuit on behalf of his deceased mother and himself. A jury trial was conducted on the matter and the jury found that Dr. Tan had breached the standard of care while treating Ms. Blackshear, but that he did not cause harm to her. Mr. Blackshear appealed the verdict, but the Louisiana Third Circuit Court of Appeal affirmed the lower court's decision.
Ms. Blackshear was eighty-four years old and a nursing home resident. When she had pulled out her PEG tube, she was treated by Dr. Tan, an emergency medical physician at Hardtner. Dr. Tan conducted a physical exam of Ms. Blackshear, where she had normal vital signs, was not in any distress, had a soft and tender abdomen, and had a normal heart rate and respirations. Dr. Tan did not confirm how long the PEG tube had been in place, or when Ms. Blackshear had pulled it out. Dr. Tan merely replaced the PEG tube, he set forth that he had used a clinical method to ensure the placement was proper, but this was not documented in medical records.
Ms. Blackshear returned to the nursing home, but after experiencing some vomiting and pain returned to Hardtner. When her condition worsened at Hardtner, she was transferred to Rapides Regional Medical Center (Rapides). Under the care of Dr. Jonathan Hunter, it was discovered that the PEG tube was completely out of Ms. Blackshear's stomach.
A Medical Review Panel (MRP) reviewed possible negligence in the treatment of Ms. Blackshear and found that there was no breach in the standard of care. Summary judgments filed by the Nursing Center and Hardtner Medical Center were granted, and both of those parties were dismissed from the lawsuit.
Dr. Tan's motion for summary judgment was not granted, and that is when the lawsuit against him went to jury trial. The jury heard and saw evidence presented by both parties of whether Dr. Tan had been negligent in his conduct, and whether his negligence caused harm to Ms. Blackshear. When considering whether or not a case represents a malpractice case, the court will look to Louisiana Revised Statutes 9:2794 which specifies that the plaintiff has the burden to prove the level of care that is the standard for that particular doctor, that the doctor either did not have that level of skill or failed to use reasonable care and best judgement, and that the damage would not have happened without the doctor's failure. To decide whether these three pieces are proven, the court relies on the facts of each particular case. See Salvant v. State, 05-2126 (La.7/6/06), 935 So.2d 646.  Many doctors testified that Ms. Blackshear's death was caused by medical malpractice related to the misplacement of the PEG tube by Doctor Tan causing a tear in Ms. Blackshear's stomach. Other doctors testified that Dr. Tan's actions did not cause Ms. Blackshear's death. Additionally, the opinion of MRP, which had found no negligence was also presented.
Based on all of the evidence presented, the jury made the determination that although Dr. Tan had breached his standard of care, that his actions did not cause harm to Ms. Blackshear. Accordingly, when the Third Circuit reviewed the case, they held that the jury was not erroneous in coming to this decision and affirmed the lower court decision.
Even if a doctor makes a mistake and does not meet the standard of care that should have been given, that law requires that the plaintiff prove that the failure in care caused the damage and in this case the plaintiff could not show that Dr. Tan was the reason Ms. Blackshear's injuries and resulting death happened. If you or someone you love has suffered or even died due to the actions of a medical professional it is imperative to meet with a lawyer and discuss whether or not you have a viable claim for medical malpractice.
Additional Sources: RODNEY BLACKSHEAR, ET AL. VERSUS GOLDEN AGE NURSING CENTER, LLC, ET AL.
Written by Berniard Law Firm Blog Writer: Zoha Kahn
Additional Berniard Law Firm Articles on Medical Malpractice: Court Examines Role of Key Document in Summary Judgment in Baton Rouge Medical Malpractice Case