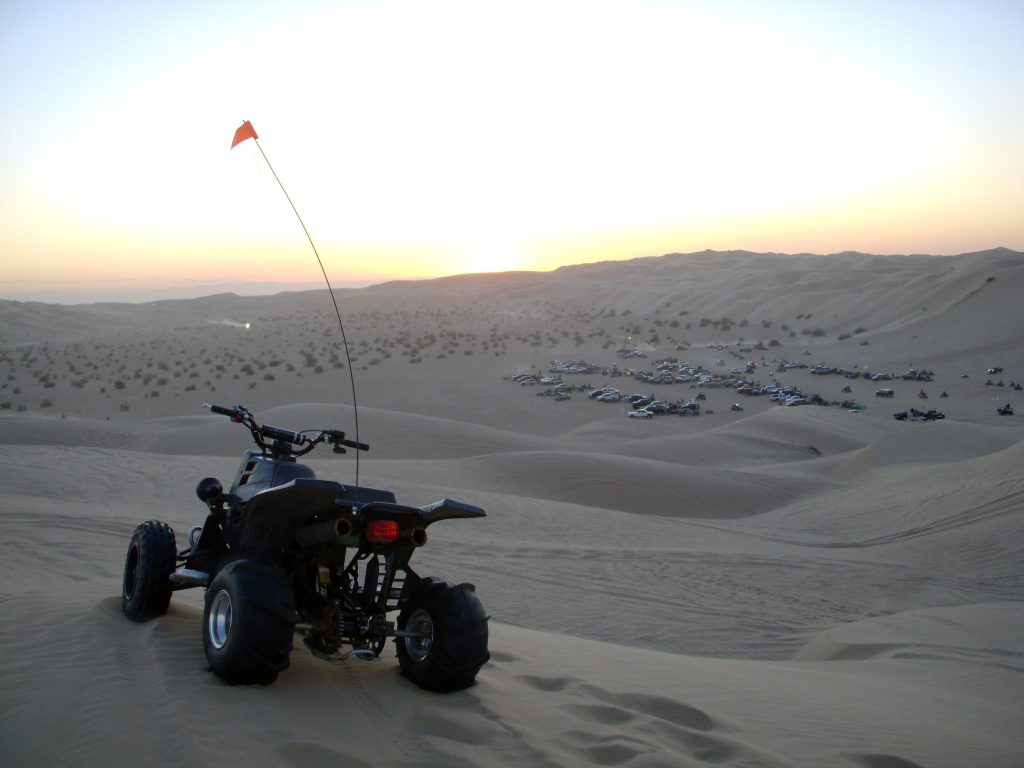 In the law, words matter greatly. How even one word is defined can make or break a lawsuit. However, courts do not allow words to be defined willy-nilly. There are certain methods courts will use to define words. In the case below, we will see how the plaintiff's case was rendered moot due to the court's interpretation of a word.
Michael Smith, Danielle Schelmety, and James Johnson were friends who decided to celebrate Michael's birthday at his home in Ruston, Louisiana. Michael's dad, Dr. William Smith, owned an off-road vehicle called a Rhino. James and Danielle wanted to go for a ride on the Rhino. With permission, James drove the Rhino with Danielle as his passenger. Unfortunately, James was a bit reckless and flipped the vehicle over onto the passenger side while making a turn. Danielle, who was sitting in the passenger seat, received severe injuries to her left arm. Danielle sued Safeco, Dr. Smith's insurance company, arguing it was liable for the accident. However, Safeco argued that it could not be liable because James, the driver, was not covered by the insurance company's contract because he was not a "resident" according to the contract. The District Court agreed and denied relief for Danielle.
In Louisiana, an insurance policy is interpreted by the rules of the Louisiana Civil Code that govern contract interpretation. Marshall v. Louisiana Farm Bureau Cas. Ins. Co., 182 So. 3d 214 (La. App. Ct. 2015). If an insurance policy contract contains clear terms, then a court interpreting the contract does not need to go through a thorough analysis. La. C.C. 2046. However, if the contract contains terms that are exclusionary and also ambiguous, then the terms are interpreted in a way that is favorable to the insurance holder. Byrnside v. Hutto, 110 So. 3d 603.
In her appeal, Danielle argued that James was covered by the insurance company's contract. Because the term "resident" was not explicitly defined in the contract, she argued that the Appellate Court should rule in a way that would be favorable to her, which would be to consider James as a "resident." The Appellate Court did not buy this argument because the contract explicitly stated who were covered under the insurance company. The contract did not cover guests like James. Furthermore, the Appellate Court noted that the word resident already had a well-established legal definition regardless of the contract. The Court defined a resident as someone who had "physical presence with the intention to continue living there." Clearly, James was not planning to stay with Michael's family for a long-term period. Therefore, the Appellate Court denied Danielle's appeal.
Danielle was climbing an uphill battle in order to get the Appellate Court to define the word "resident" to include James. The word "resident," unfortunately for Danielle, was not a word that was clearly ambiguous, and thus the Appellate Court ruled against her.
Additional Sources: Schelmety v. Yamaha Motor Corp.
Written by Berniard Law Firm Blog Writer: Peter Lee
Additional Berniard Law Firm Articles on Insurance Claims: Regular Use Exclusion in Louisiana Insurance Policy Prevents Plaintiff's Recovery