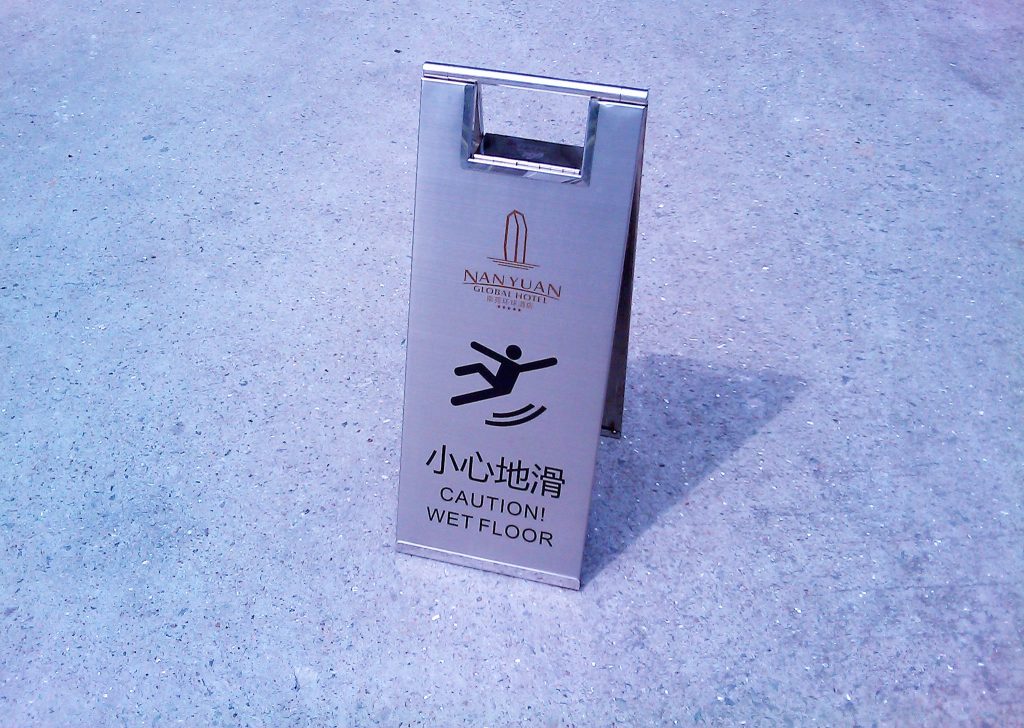 Slip and fall claims are among the most common types of personal injury lawsuits. But how do you ensure that your claim makes it through the legal process? A dismissed case against a Metairie restaurant can show you what mistakes to avoid in setting up your slip-and-fall claim for success. 
Plaintiff Richard J. Boutall lost his footing and fell to the floor while exiting Minerva Cafe in 2013. As a result of his fall, Boutall broke his femur, was hospitalized for three weeks, and incurred over $30,000 in medical bills. In addition, during this three-week stay, Boutall endured multiple surgeries, including a hip replacement and an insertion of a surgical rod in his leg.
In a lawsuit against the cafe owner, he alleged that a small concrete ramp caused his fall at the door's threshold. To support his claim, the plaintiff presented the expert report of a professional engineer who studied photographs of the cafe's entryway. However, the trial court dismissed this case on summary judgment, meaning that it found that the claim did not state facts that would entitle the plaintiff to relief if they were proven true. Mr. Boutall appealed the dismissal. 
To prove the liability of a building owner under La. C.C. art. 2322, a plaintiff must prove five elements: "(1) ownership of the building; (2) the owner knew or, in the exercise of reasonable care, should have known of the ruin or defect; (3) the damage could have been prevented by the exercise of reasonable care; (4) the defendant failed to exercise such reasonable care; and (5) causation." The plaintiff's claim fails if any of these elements are not proven. Millien v. Jackson, 30 So.3d 167, 173 (La. App. 5 Cir. 12/29/09)
The Louisiana Fifth Circuit Court of Appeal affirmed the trial court's decision to dismiss the case on summary judgment. While the court acknowledged that the plaintiff established an issue of material fact in alleging that the entrance ramp had a defect, they found that nothing in the claim addressed the second element of the statute: whether the cafe owner knew or should have known about the alleged defect. In contrast, in his motion for summary judgment, the defendant provided evidence that no prior accidents would have let him know the ramp was defective. The plaintiff failed to challenge this in his response. Therefore, Mr. Boutall's case was dismissed. 
Had Mr. Boutall's case addressed this essential element of a La. C.C. 2322 claim, it could have been decided on the merits. While slip-and-fall lawsuits seem simple, an experienced attorney must ensure your claims proceed to trial. Retaining a personal injury lawyer familiar with every aspect of your claim is crucial to ensure that your claim is not dismissed early.
Additional Sources: RICHARD J. BOUTALL VERSUS CHRISTAKIS, P.M., CO. LLC D/B/A MINERVA CAFE
Article Written by Berniard Law Firm
Other Berniard Law Firm Articles on Slip and Fall and Summary Judgment: Pineville Wal-Mart Not Liable For Customer Who Slipped During Rainstorm