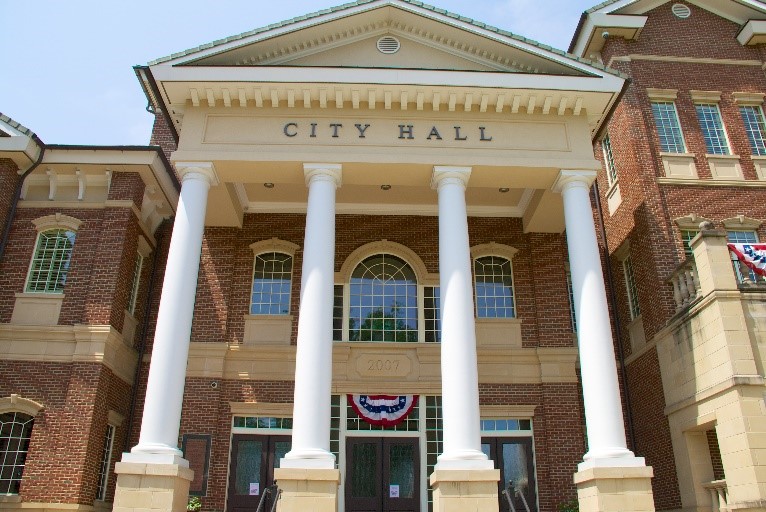 Public entities are treated as private entities when it comes to slip and fall situations. They must abide by a liability standard when a customer or employee slip and fall on their premises. The standard gives the public entity responsibility for things that they control. The standard is similar to the standard used in cases of slip and fall. In this case, the court considered whether a slip and fall on a public entity's premises can lead to liability. 
  The Grotes were at a conference at the River Center Convention Center in Baton Rouge, Louisiana when Mrs. Grote tripped and fell on an elevation of one inch between two concrete walkway near the entrance of the River Center. After the incident, the Grotes filed a petition for damages against SMG, Federal Insurance Co., and the City of Baton Rouge. They argued that the defendants were liable for damages from the injury. The Grotes then filed a motion for summary judgment, arguing that the defect in the sidewalk was unreasonably dangerous. After the Grotes' summary judgment, the City filed a summary judgment stating that the sidewalk was not unreasonably dangerous and was open and obvious. 
In cases of slip and falls with a public entity, a motion for summary judgment is properly granted if the pleadings, depositions, answers to interrogatories, and admissions show that there are no genuine issues as to material fact and that the mover is entitled to judgment as a matter of law. The mover bears the burden of proving that he is entitled to summary judgment. He has the responsibility to demonstrate the absence of factual support for one or more essential elements of his opponent's claim. La. C.C.P. art. 966. If the mover fails to prove his burden, the burden never shifts to the adverse party, and the mover is not entitled to summary judgment. LeBlanc v. Bouchereau Oil Co., Inc., 15 So. 3d 152 (La. Ct. App. 2009).