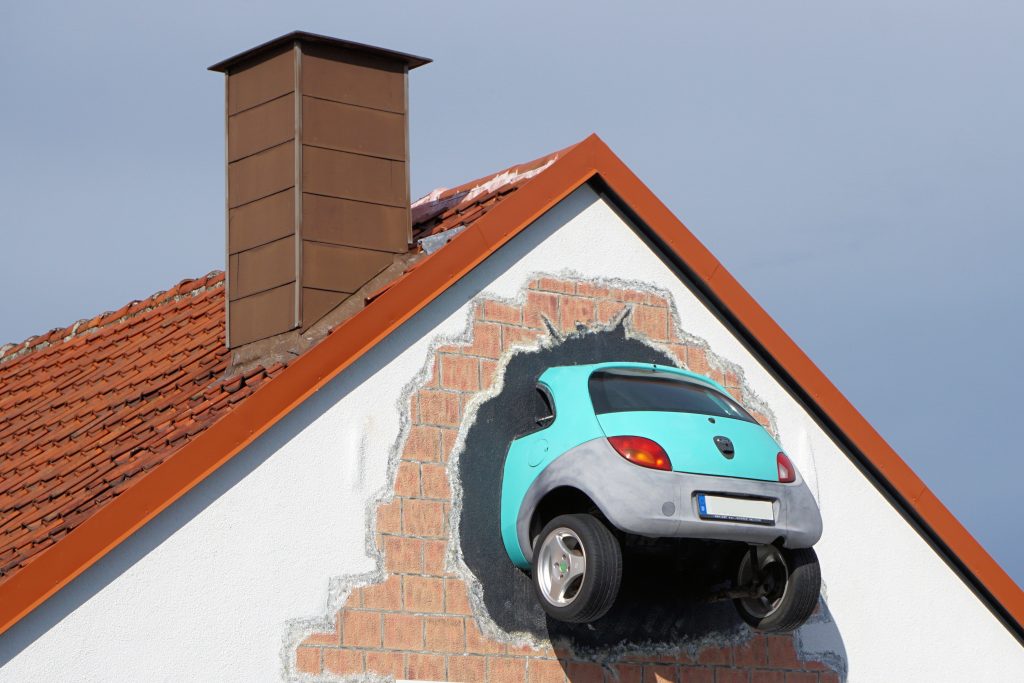 From a serious crash to a minor fender bender, car accidents take a devastating emotional and financial toll on the people involved. Common principles of fairness suggest that if a distracting passenger helped cause the crash, they should also be liable to help pay. Unfortunately, deciding which acts are sufficiently distracting enough to warrant liability in comparative negligence law can be complicated.  The thought-provoking lawsuit of Christy Robinette versus Old Republic Insurance Company sheds light on this issue, raising the question: Should courts restrict liability for passengers who contribute to distractions?
The case of Christy Robinette versus Old Republic Insurance Company involves a passenger (Robinette) and a driver (Zeno). During a heated argument, Zeno's car collided with another and injured Robinette. Robinette brought a lawsuit for costs associated with her injuries.
Zeno argued that because Robinette was screaming and cursing at him, she should take some liability for the crash. The court ultimately denied relief based on a few justifications.
Louisiana courts avoid transferring liability for a driver's negligence onto passengers. (See Adams v. Sec. Ins. Co. of Hartford. This principle rests on the general idea that it is unrealistic that a guest passenger has any control over the actions of a fully functioning driver. After all, the driver is usually in the best position to prevent the crash. As such, it makes sense that courts would avoid holding a passenger liable for the actions of another, even if it is just contributorily.
However, that bright-line rule requires exceptions to be workable. In cases where the passenger made an independently negligent decision that led to the crash, courts can and will impose liability for their bad acts. While this seems like a workable rule from a theoretical level, it can be difficult for courts to decide what independent actions should be attributed solely to the passenger versus what actions by the passenger ultimately still fall under the driver's final control.
The textbook case for distracting passenger liability involves a passenger holding a piece of paper in front of a driver's face. See Sledge v. Continental Cas. Co. In that scenario, the passenger is liable because their negligent action independently made it impossible for a driver to drive safely. Similarly, a good lawyer could argue for liability on a substantial assistance theory when a passenger peer-pressures an uncertain driver into driving recklessly when they wouldn't do so otherwise. Actions such as directly encouraging a novice driver to go faster on a winding road may count as providing substantial assistance.
Robinette's screaming and cursing don't fit neatly into either of these boxes. Though substantial assistance can be verbal, like screaming, it requires the passenger to instruct a driver not to follow their usual instincts towards safety. Similarly, while screaming and swearing may seem like an independently negligent decision, neither of those acts completely stops a driver's ability to safely operate their vehicle like a piece of paper covering the eyes would. 
In the realm of car accidents, courts generally refrain from placing blame on distracting passengers unless their independent actions directly cause or substantially contribute to the crash. This approach is grounded in the understanding that a guest passenger typically lacks control over the driver's conduct, as the driver is ultimately responsible for ensuring safety on the road. Nevertheless, while this bright-line rule seeks clarity, it necessitates practical exceptions to accommodate cases where a passenger's negligent behavior independently leads to an accident. 
Determining liability boundaries becomes a challenge for courts, as they must discern which actions can be solely attributed to the passenger and which still fall within the driver's control. Thus, it becomes crucial for drivers to take every possible measure to halt driving if a passenger is impeding their ability to operate the vehicle safely. If faced with such a situation an excellent lawyer will help guide you through the ins and outs of the judicial process. 
Other Sources: Christy Robinette versus Old Republic Insurance Company
Written By: Eden Eseosa Esemuede
Other Berniard Law Firm Articles on Liability and Car Accidents: Where There's Smoke, There's a Lawsuit: Determining Liability for a Car Accident Resulting from a Marsh Fire