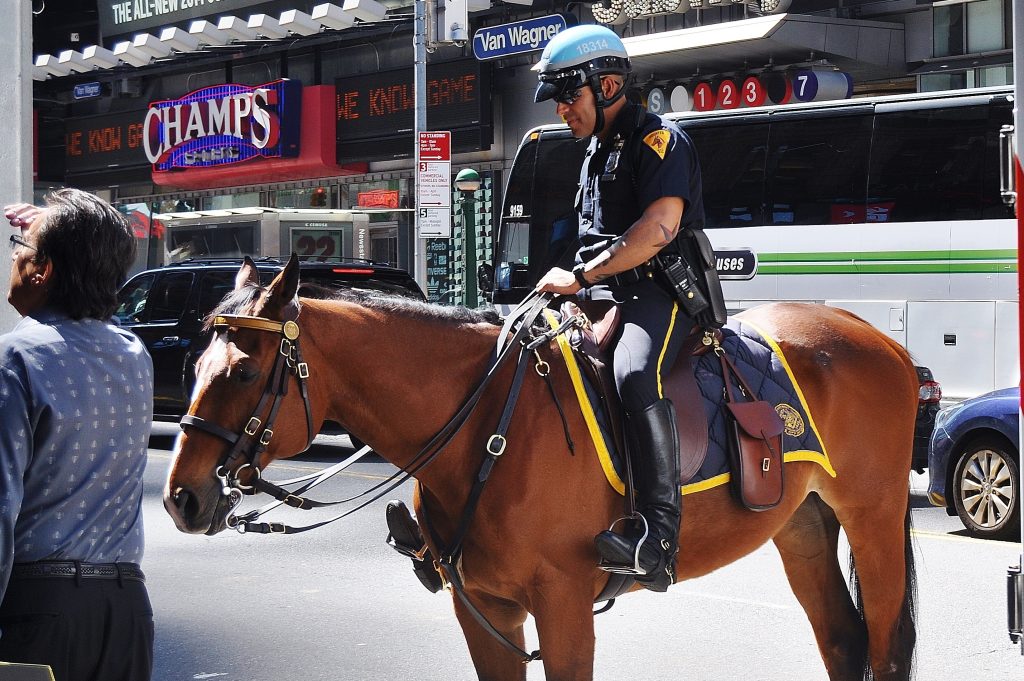 Workplaces have rules employees must follow. Termination for violation of these rules must be in good faith. What happens when an employee argues he was fired arbitrarily? The following case helps answer this question. 
Nolvey Stelly was terminated from the Lafayette Police Department  (LPD) for failing to follow orders. An investigation was ordered, and Stelly was suspended for fifteen days. He appealed the suspension, which was affirmed. Stelly then appealed to the trial court, which also upheld his suspension. Before his fifteen-day suspension, Stelly was called to a pre-determination hearing, which he secretly recorded and invited news outlets to attend. The recording and the invitation violated the LPD's rules on professionalism. A second investigation was then conducted. During the investigation, Stelly was placed on paid administrative leave with strict orders not to engage in off-duty employment. Stelly worked a second job during this time, which prompted a third investigation of his misconduct. Stelly was then terminated. 
Stelly appealed his termination to the Lafayette Municipal Fire and Police Civil Service Board (Board), which upheld the previous decisions. The trial court also affirmed the decision, which Stelly appealed. Stelly argued the ruling was not in good faith, the penalty was unreasonable, his actions did not violate the LPD's operating procedures, his actions did not affect his working duties, and his discipline was not on par with his alleged offenses. 
Under Louisiana law, a civil service employee "may appeal from a decision of the board, or from any action taken by the board…that is prejudicial to the employee of appointing authority." La. R.S. 33:2501(E)(1). Further, if the decision to terminate an officer was not arbitrary or prejudicial, it will be considered to have been done in good faith. See Shields v. City of Shreveport. 
Stelly alleged the court's ruling was not made in good faith. In its decision, the Board found Stelly alerted the media to the hearing without permission, violating the LPD's rules. He also engaged in off-duty work without permission – another violation. The LPD's General Orders specifically state explicit authorization must be obtained before contacting the media. The rules also made it clear that off-duty employment was permissible in limited circumstances and that officers were required to submit a request to perform this type of work. The policies further stated unauthorized recordings were prohibited. Lastly, officers were required to follow their superiors' orders. 
The Board made its decision based on the evidence provided. The record showed Stelly was told to put his phone on the table but did not stop it from recording and did not inform anyone he was recording. Stelly claimed he believed he was allowed to record, as other officers were allowed to do so. Stelly also asked a reporter to attend his hearing, which he knew could end in his termination. He also spoke with another media source but did not admit to inviting them to cover the hearing. The court upheld the termination and agreed it was made in good faith.
Stelly did not inform his superiors he was engaging in off-duty employment. Evidence on the record showed Stelly's car was parked at the job site. He was recorded answering a call and acting as an employee. Stelly argued he began looking for a new job after being warned of his termination. He did not receive compensation for his work. Stelly denied working for another company during a polygraph examination and was found to be deceptive. The court held the decision to terminate based on the off-duty employment violation was in good cause. 
Lastly, Stelly argued his Police Officer's Bill of Rights was violated because he did not have a lawyer during his polygraph examination. Stelly signed a consent form to take the polygraph, which stated he was not coerced to take the test. Stelly also never indicated he did not want to take the polygraph because of lack of counsel. Attorneys are not allowed to be present during polygraphs, but they are allowed to watch the test from another room. Stelly's attorney was not present at the polygraph because he knew he could not object to the line of questioning. The court found no precedent which supported a police officer's right to have an attorney present during a polygraph test. The court found Stelly's rights were not violated. The court further upheld the termination based on these reasons. 
This case emphasizes the significance of upholding workplace rules and regulations, acting in good faith during disciplinary proceedings, and seeking legal counsel to navigate complex employment-related disputes. Employers and employees must be aware of their rights and responsibilities to ensure a fair and just working environment, promoting transparency, professionalism, and accountability.
Additional Sources: NOLVEY STELLY versus CITY OF LAFAYETTE
Written by Berniard Law Firm Blog Writer: Gabriela Chilingarova
Other Berniard Law Firm Articles on Employment Law: Navigating Unfair Termination as a Civil Service Employee: Understanding the Appeals Process