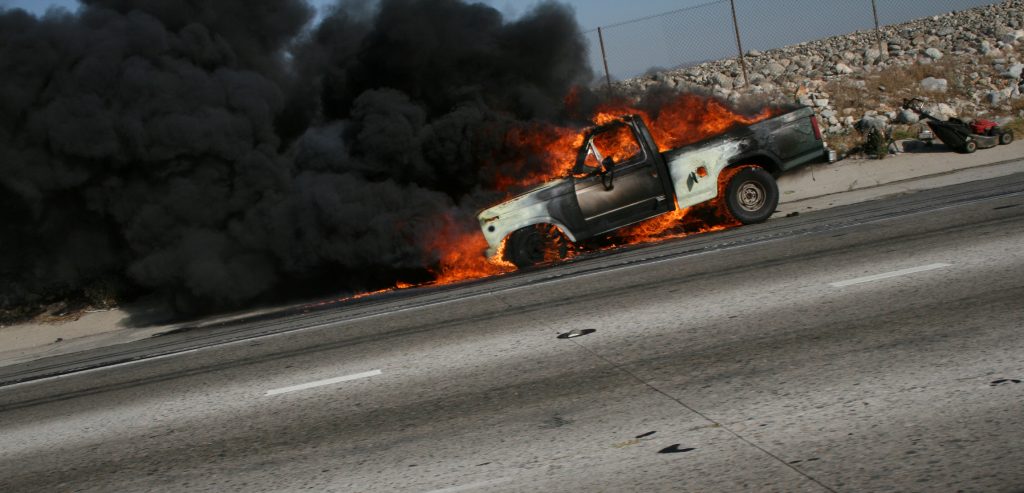 Imagine you are in an accident with a negligent driver. You seek to recover from the negligent driver's insurance company, only to discover that he or she does not carry any insurance. If you are in Louisiana, you are in luck. Louisiana's uninsured motorist ("UM") law protects drivers from the negligence of uninsured motorists. It allows automobile accident victims to recover damages even when the other driver is without insurance. It even provides additional or excess coverage when the other driver is inadequately insured. But how do you know if you have UM or not? UM coverage is implied in every automobile policy and will be read into the policy unless it is validly rejected. In a recent case, the Louisiana Third Circuit Court of Appeal examined exactly who has the authority to waive or reject UM coverage and the requirements of a valid waiver.  
In 2007, Naddia Melder was injured in an automobile accident in Alexandria, Louisiana. Ms. Melder was driving her 2006 Nissan truck when she was struck by another vehicle driven by Connie Turlington. Ms. Turlington was uninsured. Ms. Melder's vehicle was provided to her by her employer, Grimes Industrial Supply, L.L.C., although it was owned by another company, Grimes True Value Hardware, L.L.C. State Farm insured Ms. Melder's vehicle and provided uninsured motorist coverage to her. Ms. Melder also held a separate policy with Louisiana State Farm Bureau Casualty Insurance Company which provided additional uninsured motorist coverage to her as an insured.
Ms. Melder and Randel Melder filed a lawsuit against State Farm and Farm Bureau for uninsured coverage. State Farm responded with a motion for summary judgment seeking dismissal of the Melders' claims. It argued that the owner of Grimes Industrial Supply, Floyd Grimes, declined uninsured motorist coverage under the State Farm policy which provided coverage for the vehicle Ms. Melder drove during the collision. The Trial Court granted State Farm's motion for summary judgment, dismissing it as a defendant. The Melders appealed, arguing that the Trial Court erroneously held that Floyd and Frank Grimes were the named insureds under the State Farm policy. More specifically, the Melders argued that Grimes True Value Hardware, L.L.C. was the named insured.
Under La. R.S. 22:1295, all automobile insurance policies issued in Louisiana must provide UM coverage. This is unless the insured named in the policy either rejects the coverage, selects to lower policy limits, or selects economic-only coverage. Courts construe this statute liberally, and exceptions to coverage are interpreted strictly. Exclusions from coverage must be clear and unambiguous and the insured bears the burden of proving that he or she rejected in writing UM coverage. Additionally, the written rejection must be on a valid UM waiver form and follow certain formalities: (1) the insured must initial the rejection or selection to lower limits to indicate that he or she made that decision; (2) if lower policy limits were selected, the insured must state those exact limits; (3) the insured or his or her legal representative must sign the form; (4) the insured or legal representative must print his or her name to identify the signature; (5) the form must include the effective date of the UM waiver; and (6) the policy number must be noted. See Johnson v. Gov't Emps. Ins. Co., 980 So.2d 870, 874 (La. Ct. App. 2008).
The Court of Appeal held for State Farm. It noted that the UM waiver form showed that the initials "FG" were placed next to an unambiguous waiver of UM coverage. The waiver named "Floyd Grimes" on the line indicating the name of the insured, and Floyd Grimes' signature appeared on the signature line. Thus, the evidence clearly showed that Floyd Grimes was the named insured. Though the declaration page of the form contained the designation "DBA GRIMES TRUE VALUE HDW STORE[,]" the Court of Appeal considered Floyd to be the named insured. It held that the "DBA" or "doing business as" did not create a distinct entity from the person operating the business.
When dealing with insurance companies, it is important to understand coverages provided for in your insurance policy and all exceptions and waivers. This is especially so, as shown in this case, where your vehicle is provided by an employer. Lawyers can help. Skilled plaintiff's lawyers know the ins and outs of insurance litigation and how courts will resolve coverage issues.
Additional Sources: NADDIA MELDER, ET UX. VERSUS STATE FARM MUTUAL AUTOMOBILE INSURANCE COMPANY ET AL.
Written by Berniard Law Firm Blog Writer: Laron Cole
Additional Berniard Law Firm Articles on Uninsured Motorist Coverage: Questions Over Uninsured Motorist Coverage Rejection in Bossier Parish