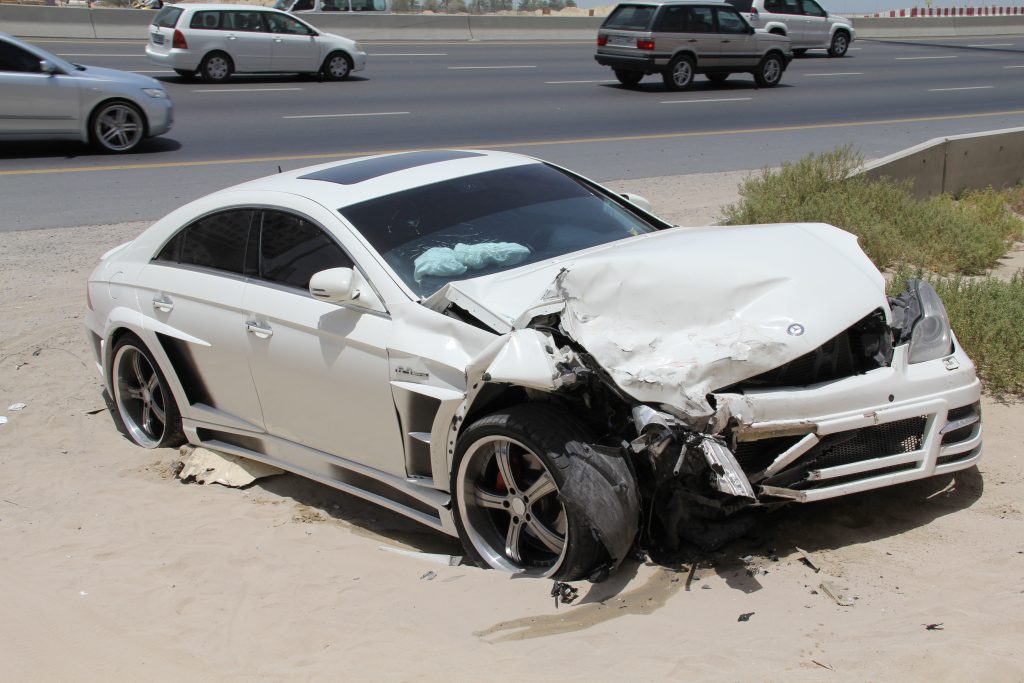 Car accidents can be distressing, and the aftermath becomes even more complex when multiple vehicles are involved. Such was the case with Lisa Watson, Shelley Tannehill, and Melissa Smith after a three-car collision on Interstate-10 in New Orleans. Determining liability in these situations is no easy task, as demonstrated in this legal battle revolving around whether summary judgment was warranted for the dismissal of claims against the driver of the middle car. Let's delve into the intricacies of this case and highlight the significance of seeking professional legal advice when facing similar situations.
While driving on Interstate-10 in New Orleans, Lisa Watson was followed by Shelley Tannehill and a car driven by Melissa Smith. After Watson came to a complete stop, Smith's vehicle hit the back of Tannehill's vehicle, which then hit Watson's car. Watson filed a lawsuit against Smith and her insurer and Tannehill and her insurer. Watson claimed Tannehill had been following her too closely and claimed she was hit from behind after the Smith car rear-ended Tannehill when Tannehill suddenly stopped. 
Tannehill filed a summary judgment motion claiming she was completely stopped when the Smith vehicle hit her. Therefore, the only time she hit Watson's vehicle was because the Smith vehicle hit her. Tannehill provided excerpts from depositions and the police report to support her claim. Watson argued there was a factual dispute about whether Tannehill hit her car before Smith hit Tannehill's car. The trial court granted Tannehill's summary judgment motion and dismissed Watson's claims against Tannehill. Watson appealed.
On appeal, Watson argued the trial court erred because there were disputes about the number of times Tannehill hit her vehicle and whether Tannehill was following her too closely. The appellate court analyzed whether the summary judgment was inappropriate under La.C.C.P. art. 966. The appellate court reviewed affidavits and deposition testimony submitted along with the summary judgment motion. 
The appellate court concluded that none of the testimony, including that from Watson, went against Tannehill's claim that she did not hit Watson's car before Smith hit her. Watson herself testified she only recalled one impact. Concerning whether Tannehill followed too closely behind Watson, there is a legal presumption that if a following driver rear-ends a vehicle, it is presumed to have followed too closely. See Mart v. Hill. However, Tannehill was able to rebut this presumption because it was uncontested that her vehicle was stopped, with her brake lights on, when Smith rear-ended her.  
The appellate court found Watson failed to produce evidence to show the accident resulted from Tannehill hitting her car more than once or that Tannehill was following her too closely. Because there were no genuine issues of material fact, summary judgment was appropriate. Therefore, the appellate court agreed with the trial court's dismissal of Watson's claims against Tannehill and her insurer. 
This case shows the challenges of determining liability in multi-vehicle car accidents. The legal battle hinged on factual disputes regarding the sequence of impacts and the issue of following distance. While Watson's claims against Tannehill were dismissed due to a lack of evidence, this case serves as a valuable reminder of the importance of legal representation when dealing with complex car accident scenarios. 
If you find yourself considering legal action after a car accident involving multiple vehicles, seeking the counsel of a skilled attorney is paramount. A knowledgeable lawyer can assess the evidence, build a strong case, and advocate for your rights, helping you navigate the complexities and uncertainties to seek fair compensation for your losses.
Additional Sources: Lisa K. Watson v. Melissa L. Smith, et al.
Article Written By Berniard Law Firm
Additional Berniard Law Firm Article on Car Accidents: Navigating Conflicting Testimonies in Car Accident Cases Injured Dump Truck Driver Deemed 50% At Fault For Collision On Job Site