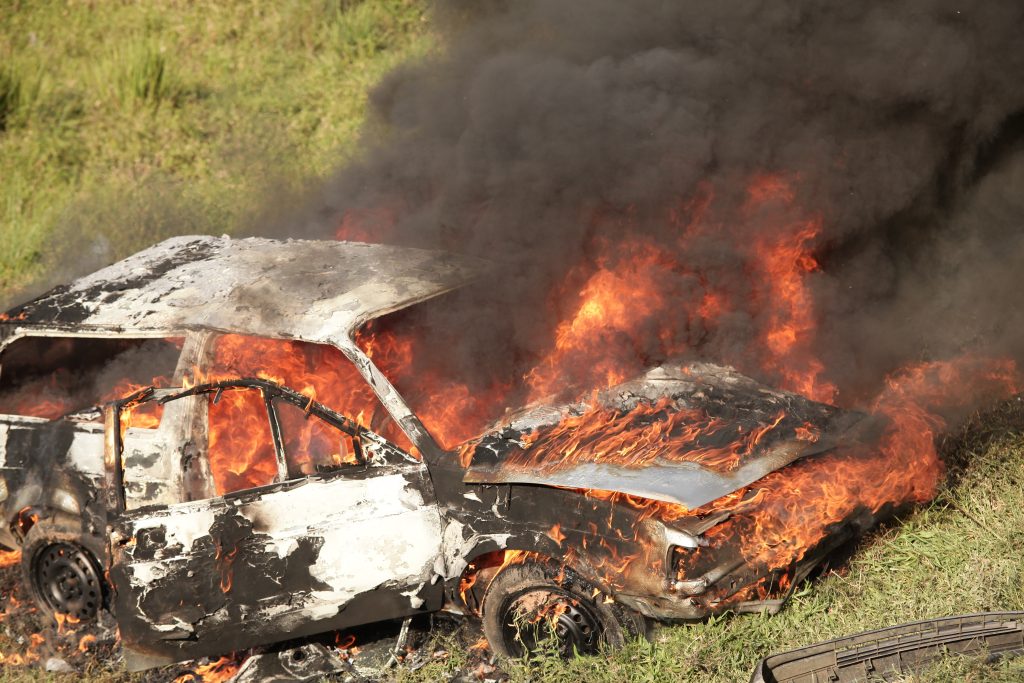 Assigning fault in a vehicle accident can be challenging, especially when witnesses present conflicting accounts of what transpired. The struggle to ascertain the truth becomes even more pronounced when there are discrepancies in testimony regarding the events leading up to the accident. But what happens when conflicting narratives emerge in court? The following lawsuit out of New Orleans helps answer that question.
Brenda Gaines and Laura Wilson were involved in a car accident on the ramp onto the Chef Menteur Highway in New Orleans, Louisiana. Gaines filed a lawsuit against Wilson and her insurers, claiming she had been injured and her rental car had been damaged. Both Gaines and Wilson testified at trial. 
Gaines claimed Wilson made a U-turn without warning and crossed into the far-right lane, where she collided with Gaines. Wilson did not deny making a U-turn but testified she had never changed lanes during the relevant period preceding the accident. Gaines claimed she had fully cleared the exit ramp when the accident occurred. She did not recall whether there had been a yield sign. She believed she did not have a duty to yield to traffic in the right eastbound lane but testified she had looked and did not see any traffic before proceeding. 
The trial court found Gaines was solely responsible for causing the accident because she had failed to yield. Gaines appealed, arguing the trial court erred in not finding Wilson solely responsible for improperly changing lanes. 
The appellate court applied the manifest error standard of review to determine if the trial court erred in its factual findings of who was liable for the car accident. Under this standard, the appellate court only determines whether the factfinder's conclusion was reasonable, not right or wrong. This is because the trial court is thought to be better able to determine if a witness is credible. 
On appeal, Gaines claimed La. R.S. 32:79 provided the applicable standard of care. It states drivers must not change lanes until they have determined they can safely do so. Wilson claimed La. R.S. 32:123, which establishes how drivers are to yield properly, provided the applicable standard. The appellate court reviewed the testimony and evidence that was presented at trial. It found the evidence and testimony supported the trial court's finding that Gaines was solely responsible for causing the accident because it seemed reasonable that Wilson was traveling in the right eastbound lane of the highway at all relevant times when Gaines struck her vehicle on the right passenger side. Wilson testified at trial she had never changed lanes and never contradicted her testimony that she had stayed in the right, eastbound lane from when she made the U-turn until the accident occurred. Therefore, the appellate court agreed with the trial court's finding that Gaines was solely responsible for causing the accident through her failure to yield.
When it comes to vehicle accidents, determining fault can be a complex and contentious process, particularly when witnesses present conflicting testimonies. If you find yourself involved in an accident, seeking the guidance of a skilled attorney can provide invaluable support, ensuring your case is presented effectively and addressing the conflicting evidence that may arise. Remember, in pursuing justice, a dedicated lawyer can be your strongest ally, helping you navigate the complexities of the legal system and work towards a fair resolution.
Additional Sources: Brenda Gates v. Laura Wilson, State Farm Mutual Auto. Ins. Co. and Esurance Ins. Co.
Written By a Berniard Law Firm Writer
Additional Berniard Law Firm Article on Drivers' Duties: Louisiana Court of Appeal Discusses Drivers' Duties When Stopped At a Stop Sign 
From Prior Injury to New Accident: Who's Liable for Your Injuries?