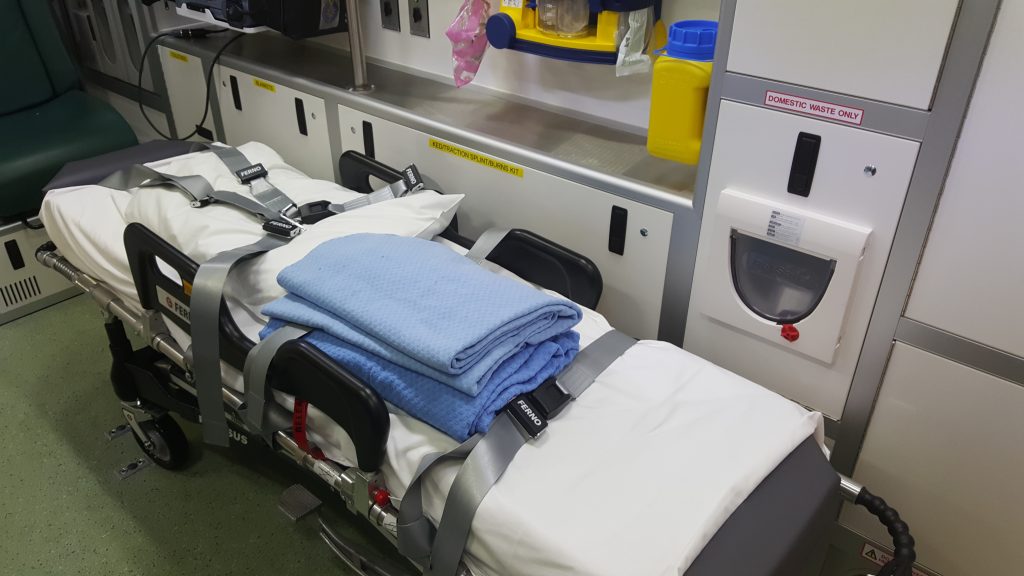 Physically demanding jobs can result in workplace injuries that prevent employees from working and earning a wage. However, it is essential when filing a worker's compensation claim not only to prove your claim but to do so within the timelines required by the courts. A workplace accident claim filed in Metairie, Louisiana shows the importance of timeliness in workers' compensation lawsuits and helps answer the question; What is the Deadline to File a Workers' Compensation Claim in Louisiana?
Tramaine Eugene-Robinson was working as an EMT for East Jefferson General Hospital in late 2014. While transporting a patient on a stretcher, a malfunction occurred, causing her to drop the patient and injure her back and knees. When EJGH did not pay her wage benefits, Ms. Eugene-Robinson sued in 2017, alleging that she had suffered an injury of a "developmental nature," meaning that the injury developed sometime after the actual accident. Although EJGH acknowledged that the plaintiff had experienced an injury at work, they argued that her claim was untimely under La. R.S. 23:1209(A).
La. R.S. 23:1209(A) sets time limits on worker's compensation claims. The courts have recognized two different situations that establish the date that an injury turns into a disability: 1) the date the employee must stop working due to the injury or 2) the date that an employee is diagnosed as disabled. Winford v. Conerly Corp.
The worker's compensation judge ruled in favor of EJGH, finding that the plaintiff was on notice of her disability in August 2015, when she was forced to resign from EJGH because she could no longer work as an EMT due to her injuries. Thus, the claim was filed more than one year after the injury's development date, making it untimely under La. R.S. 23:1209(A). Ms. Eugene-Robinson appealed on two grounds: 1) that her injury actually developed in March 2017, when doctors told her she needed surgery to resume work, and 2) that the lower court erred when it did not allow her to amend her petition. 
In worker's compensation claims, the party opposing the claim typically has the burden to show that it is invalid. But, if the claim is invalid on its face, the burden is shifted to the claimant to prove that it is not invalid. Winford. If it cannot be established from the petition alone that the claim is invalid, parties can present evidence to prove or deny invalidity. Gay v. Georgia-Pacific. 
Louisiana's Fifth Circuit Court of Appeals affirmed the prior ruling on both grounds. In the timeliness dispute, the plaintiff failed to specify which date she claimed that her injury "developed." Because the petition itself did not show invalidity, EJGH then had the burden of proving that the claim was untimely. To show this, they provided records showing that the plaintiff resigned from EJGH in August 2015 due to her injury. 
The claimant's counsel disputed this, claiming that the claimant held another job between 2015 and 2017 before being told in March 2017 that she could not work again until she had surgery. However, the claimant's counsel did not provide any evidence of this other job. Therefore, because August 2015 was established as the date of development, her claim exceeded the one-year limit and was untimely. 
The court also ruled that there was no error when the trial court did not allow the claimant to amend her petition to correct the defect. Under La. C.C.P. art. 934, when a claim is invalid on its face, and the invalidity can be corrected by amending the petition, the court must allow the claimant to amend the petition within a specified time. However, case law establishes that if a claim is invalid on its face, and the plaintiff cannot provide evidence of timeliness at a hearing, she has failed to establish that the invalidity can be corrected. Mitchell v. Terrebonne Parish Sch. Bd. Because the claim was not invalid on its face, and the claimant could not provide evidence that her claim was timely, the appellate court found that there was no error. 
Even when a claimant has an injury that prevents them from working, timeliness issues can keep them from receiving worker's compensation and wage benefits. Contacting a skilled workers' compensation lawyer right away helps ensure that your case is filed promptly so that you can receive proper benefits while you are unable to work. 
Other Sources: TRAMAINE EUGENE-ROBINSON VERSUS EAST JEFFERSON GENERAL HOSPITAL
Article Written by Berniard Law Firm
Other Berniard Law Firm Articles on Injured Workers: Injured Worker Failed to Establish Disability Resulted From Work-Related Injury