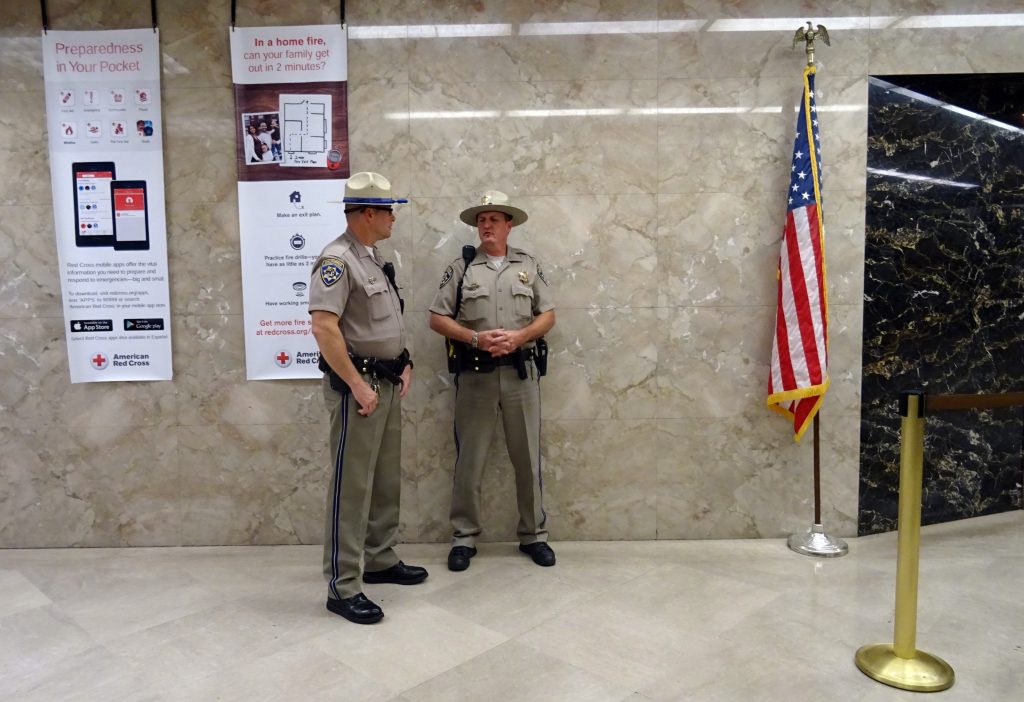 Although the Constitution provides for the right to an attorney in criminal cases, this right does not apply to civil cases. What happens if you bring a claim for excessive force but your attorney withdraws? Are you entitled to have counsel appointed to represent you? 
Bobby Byrd was arrested on suspicion of burglary. Byrd filed a lawsuit against the cities of Bossier and Shreveport and four police officers under the Louisiana Constitution and 42 U.S.C. § 1983. He alleged the officers had used excessive force when arresting him. The defendants all filed summary judgment motion, which the district court granted and dismissed Byrd's claims.  Byrd filed an appeal. 
The appellate court reversed the district court's grant of summary judgment for three of the police officers, finding there were genuine issues of material fact about how those officers had acted. Because Byrd's counsel had withdrawn prior to trial, he filed a motion that the court should appoint him counsel under 28 U.S.C. § 1915(e)(1) and pursuant to the Americans with Disabilities Act as he had several mental illnesses. The district court denied Byrd's motion, explaining there were no exceptional circumstances. Further, nothing in the Americans with Disabilities Act required the court to appoint Byrd counsel. 
The case went to trial, and the jury found in favor of the three officers. Byrd filed a motion for a new trial and to have counsel appointed. The district court denied Byrd's motion.
The appellate court explained a district court need only grant a new trial when it is clear there has been a prejudicial error or justice was not served. Further, a plaintiff who brings a § 1983 claim does not have a right to have counsel appointed. The court is only required to appoint counsel for an indigent plaintiff if there are exceptional circumstances. In determining if exceptional circumstances exist, a trial courts considers the case's complexity, the plaintiff's ability, type of evidence available, and likely benefits from appointing counsel. 
Byrd claimed this case presented exceptional circumstances given his multiple mental illnesses. The appellate court noted even though the district court had denied Byrd's motion to have counsel appointed, it had still tried to help him find counsel through a local pro bono program. The appellate court agreed with the district court's denial of Byrd's motion to have counsel appointed. It explained there was nothing unusual or complex about Byrd's lawsuit. It noted the elements of an excessive force claim are well-established. 
Further, although Byrd claimed to be mentally ill, he appeared able to investigate and present his case. For example, he presented his own witnesses, introduced evidence, made objections, and spoke for opening and closing statements. The appellate court also agreed nothing in the Americans with Disabilities Act required the court to appoint him counsel as a reasonable accommodation for his alleged mental illness.
If you are involved in a civil case, you should not expect to have counsel appointed, absent exceptional circumstances. Thus, it can be helpful to talk to attorneys about possible representation and understand the benefits of having your own attorney. 
Additional Sources: Bobby Charles Byrd v. W.W. Lindsey et al.
Article Written By Berniard Law Firm
Additional Berniard Law Firm Article on Excessive Force Claims: Gretna Woman's Excessive Force Lawsuit Against Gretna Police Fails For Lack of Evidence