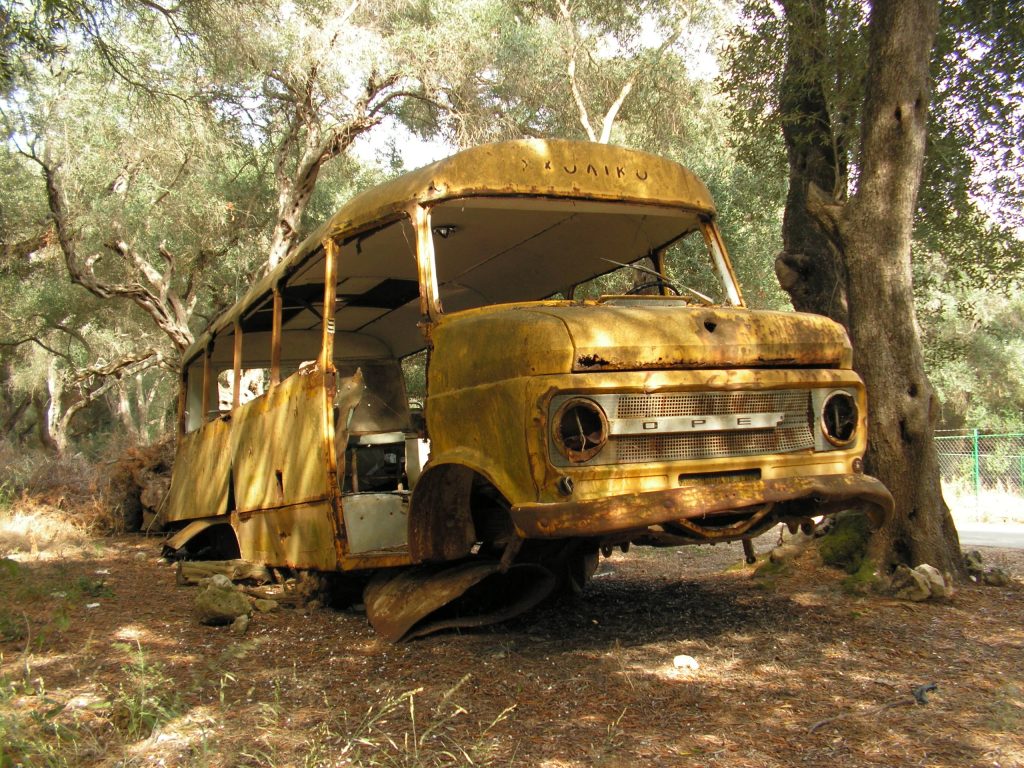 In Louisiana, a party is responsible for the full extent of injuries he or she causes to another. Lawsuits stemming from these incidents usually arise over which party is more at fault or if any of the injuries were actually caused by the event at issue. Whether the party at fault has to pay the undisputed medical expenses is rarely at the center of these disputes, however, the following case from St. Bernard Parish, details why an injured party had to bring that very issue to appeal.
In 2010, Alfred Ronsonette, who was disabled and used a wheelchair, boarded a St. Bernard Urban Rapid Transit bus. Mr. Ronsonette placed himself in an open space on the bus, but the bus driver, Edith Cantrell, did not tie down his wheelchair, as is standard. The bus made a right turn, and the wheelchair fell over and took Mr. Ronsonette with it. He was immediately taken to the emergency room.
Mr. Ronsonette, and his wife, Darrall Ronsonette, filed a lawsuit against the St. Bernard Parish Government (St. Bernard). The trial court found St. Bernard 100 percent at fault for the accident, but only awarded Mr. Ronsonette $10,155.76 in general damages and medical expenses. The court did not award Mrs. Ronsonette anything in loss of consortium damages. The Ronsonettes appealed this decision based on all three of these awards.
Medical expenses are assessed as special damages, which means that the plaintiff must offer evidence of how much he or she is entitled to and the court must award special damages based on actual medical costs. The plaintiff's job is to provide evidence of those costs. See Cormier v. Colston, 918 So. 2d 541, 547-48 (La. App. 3 Cir. 2005). For an appellate court to overturn a trial judge's award of special damages, the appellate court must find that there was no reasonable factual basis for the decision, and the finding was clearly wrong. This is a high standard.
The trial judge found that Mr. Ronsonette was not a credible witness because he exaggerated his injuries and lied about his criminal history. Because of that finding, the trial judge did not even award Mr. Ronsonette the cost of his emergency room visit.
However, according to the Louisiana Supreme Court, even in the case of minor injuries, it's reasonable for a court to award ambulance and emergency room costs. See Miller v. Clout, 857 So. 2d 458, 463 (La. 2003). Since the trial court's entire award did not even cover ER treatment, the appellate court found that it lacked a factual basis for the designated amount and that the trial court was clearly wrong. The court of appeals reversed the trial court's award and issued a new award.
The appellate court based the new award on the full emergency room costs and the costs of Mr. Ronsonette's treatment for six months following the accident. At trial, Mr. Ronsonette established that his emergency room expenses were $12,807.73. He also provided substantial evidence of his medical treatments for six months after the accident. Mr. Ronsonette's primary physician, Dr. Kaye, testified that the injuries caused by the accident normally took six months to heal and that Mr. Ronsonette was still experiencing some pain when Dr. Kaye discharged him from his care in 2011. A second doctor, Dr. Stewart, treated Mr. Ronsonette for lower back pain for months after the accident; he also testified that this type of back pain was typically caused by a traumatic injury which takes six months to recover. Finally, Mr. Ronsonette, himself, testified that it took him six months after the accident to return to his previous condition.
The appellate court found that this showed Mr. Ronsonette suffered real injuries from the accident and that consequently St. Bernard was responsible for the costs of emergency treatment and for the six months of medical rehabilitation.
The appellate court awarded Mr. Ronsonette an additional $9,000 in general damages. The court's explanation is not detailed. It simply said that the amount is meant to compensate Mr. Ronsonette for the pain, loss of enjoyment, and inconvenience he experienced during the six months of his recovery. Medical costs are special damages and must be proved by a dominance of evidence on the issue. General damages are less exact. They are designed to account for damages to the quality of life, such as loss of enjoyment, or pain and suffering. See Duncan v. Kansas City S. Ry. Co., 773 So.2d 670, 682 (La. 2000).
Mrs. Ronsonette also brought a claim for loss of consortium. Courts use the loss of consortium to compensate a spouse for loss of companionship, love, sexual relations, financial support, or aid and support from the injured spouse. In this case, the trial court did not award Mrs. Ronsonette anything for loss of consortium.
At trial, Mrs. Ronsonette testified that since the accident her husband was depressed, he could no longer assist with household chores and they slept in separate beds due to injuries to his ribs. St. Bernard did not offer any evidence to the contrary or even cross-examine Mrs. Ronsonette. The trial judge did not award anything for loss of consortium because it did not believe Mrs. Ronsonette's testimony.
The appellate court decided that even dubious testimony, if uncontradicted, merits some minimal award for loss of consortium. It awarded the Ronsonettes $1,000 for loss of consortium.
The Ronsonettes won on every issue they brought to appeal. St. Bernard asked the court to reverse the lower court's decision, but the appellate court refused, as it agreed with the lower court's allocation of fault. This case is a great example of why it's so important to employ a great lawyer who knows how to determine when an appeal is appropriate; that small factor could make or break the outcome of a case.
ADDITIONAL SOURCE: Alfred Ronsonette and Darrall Ronsonette v. Saint Bernard Parish Government through its President Craig P. Taffaro, Jr. and Edith Cantrell.
Written by Berniard Law Firm Blog Writer: Anna Ratner
Additional Berniard Law Firm Articles Regarding Credible Witnesses and Witness Testimony: In Personal Injury Case Out Of Lake Charles, Plaintiff's Inconsistent Testimony Fails to Convince Court of Appeal