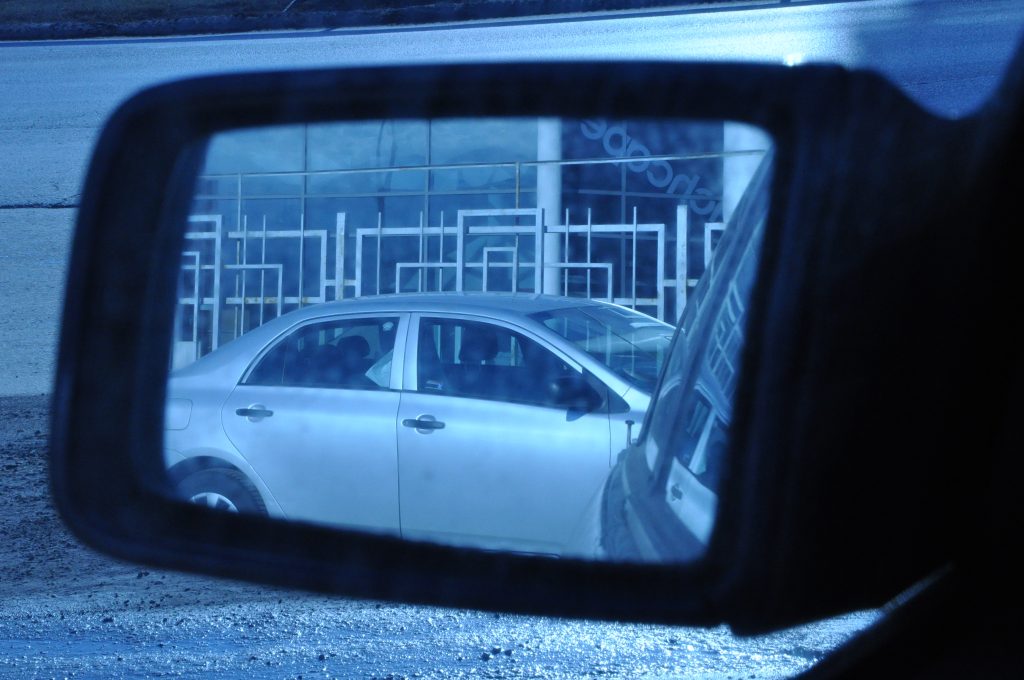 In Louisiana, uninsured motorist coverage is mandatory. It seeks to protect drivers from motorists with no or insufficient liability coverage to pay for the damage they cause in accidents. In Louisiana, uninsured motorist coverage guarantees that anyone who purchases insurance on their car will automatically benefit from uninsured motorist coverage equal to the liability limits. This does not mean, however, that insurance companies can't limit the scope of their uninsured motorist coverage. When coverage is denied, and lawsuits are filed, often times the issue is whether the accident falls within the insurer's policy. A recent lawsuit in the Louisiana Fifth Circuit Court of Appeal is illustrative.  
Jorge Alicea was traveling eastbound on I-10 in Jefferson Parish, Louisiana on March 30, 2011. It was 5:00 a.m. and dark. The weather was clear and traffic was mild. Suddenly, Mr. Alicea's Dodge Caliber rear-ended a Chevrolet 6000 driven by Jared Summers. Mr. Alicea filed a lawsuit against Mr. Summers alleging that Mr. Summers suddenly stopped because of an accident ahead of him caused by an unknown driver, causing a collision between Mr. Alicea and Mr. Summers. Mr. Alicea was insured by GEICO General Insurance Company, whom Mr. Alicea named as a defendant in the lawsuit.
GEICO responded to the lawsuit by filing a motion for summary judgment, seeking to have the case thrown out before trial.  In its motion for summary judgment, GEICO argued pleadings and initial discovery showed that GEICO owed Mr. Alicea no uninsured motorist coverage because Mr. Alicea was at fault in causing the accident when he rear-ended summers. GEICO's uninsured motorist policy requires covers only incidents corroborated by independent and disinterested witnesses who establish the injury was caused by an unidentified or uninsured/underinsured driver. The Trial Court granted GEICO's motion for summary judgment, which Mr. Alicea appealed.
Louisiana courts favor summary judgment because it results in the quick resolution of issues, saving the need for a lengthy trial. If the initial pleadings and initial discovery – such as depositions, answers to interrogatories, admissions, and affidavits – are sufficient to resolve all of the factual issues, there is no need to litigate them at trial. Thus, one party will be entitled at this stage (before trial) to a judgment as a matter of law. See La. C.C.P. 966. When a court of appeal reviews a trial court's grant or denial of a motion for summary judgment, it takes a fresh look at the trial record and reviews the case "de novo." See Gutierrez v. State Farm Fire & Cas. Ins. Co., 128 So.3d 509 (La. Ct. App. 2013).
In this case, the Court of Appeal undertook a rigorous review of the trial record to determine whether the Trial Court correctly granted summary judgment. The party moving for summary judgment must establish that the pleadings and initial discovery show there is no issue of material fact. If the trial court finds that the moving party met its burden of proof, the non-moving party must then present evidence showing that there are indeed factual issues to be litigated.
Among other documents, GEICO supported its motion for summary judgment with several documents, including Mr. Alicea's own deposition, petition for damages, answers to interrogatories. GEICO also put forward the police report of Trooper Robert Goertz, who reported the accident. GEICO pointed out that Mr. Alicea's petition and deposition testimony admitted that Mr. Summers was not at fault. In his deposition, Mr. Alicea testified that he broke hard to avoid hitting a white Lexus in front of him. Trooper Goertz's report did not mention any specific hazards affecting the roadway at the site of the accident. And GEICO argued that Mr. Alicea put forward no evidence to support his allegation that some unknown person spilled fuel on the interstate or that some other vehicle caused the accident.
In opposition to GEICO's motion for summary judgment, Mr. Alicea supported his arguments with his own testimony that he heard that a spill of diesel fuel caused several other accidents on the same road at that time. He also attached a police report from Officer John Martinez, the reporting officer of an accident up the road which occurred around the same time as Mr. Alicea's accident. Mr. Alicea argued that this Officer Martinez's report was sufficient to establish that a roadway spill by an unknown person caused the accident at issue, fulfilling GEICO's policy provisions for uninsured motorist coverage.
After diligently combing through the trial record, the Court of Appeal ruled in favor of GEICO. It affirmed the Trial Court's judgment granting GEICO's motion for summary judgment. The Court of Appeal found that Mr. Alicea's testimony and Officer Martinez's report were not sufficient to meet his evidentiary burden. This evidence alone was insufficient to overcome a motion for summary judgment. Officer Martinez witnessed a different accident, located at a different section of I-10 (about a mile away), involving different parties. The accident he reported did reflect any of the conditions Mr. Alicea faced. Mr. Alicea only learned about the spill from a woman at work who told Mr. Alicea that her husband was involved in another accident on the same day on I-10. He never witnessed the spill himself. Trooper Goertz's report said nothing about a spill, and Mr. Alicea did not mention any spill at that time Trooper Goertz reported the incident.
Only a very small percent of civil cases will ever reach trial. The majority are resolved before the case is heard on the merits, and a motion for summary judgment is one way to accomplish exactly that. Here, Mr. Alicea failed to put forward sufficient evidence to show that he could succeed on his claim at trial. This illustrates just how vigilant lawyers must be in the initial phases of the case. Good lawyers are diligent during discovery. They pursue every avenue in gathering evidence, piece together the necessary facts, and develop the compelling narrative necessary to succeed on your claim.
Additional Sources: JORGE ALICEA VERSUS JARED SUMMERS ET AL.
Written by Berniard Law Firm Blog Writer: Noah Al-Malt
Additional Berniard Law Firm Articles on Uninsured Motorist Coverage Disputes: Court of Appeals Rules Electronic Signature Valid for Uninsured Motorist Coverage Rejection