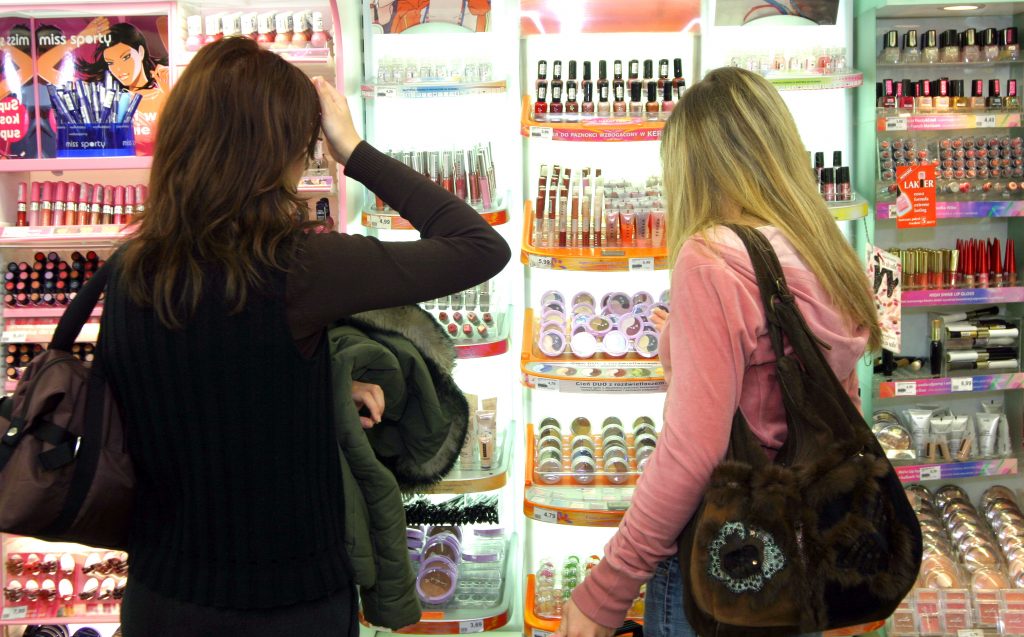 A jury's verdicts can an often depend upon which party it believes the most. In a jury trial, the jury is indeed the trier of fact. It hears the evidence and makes findings of fact based on the credibility of witnesses and other evidence presented at trial. In a case out of Gonzales, Louisiana the verdict hinged on whether the Plaintiff, Mindy Weiley, appeared credible to the jury or whether she seemed to be a liar.
Ms. Weiley filed a lawsuit against Wal-Mart after slipping and falling in a puddle of water at one of their stores.  Ms. Weiley contended that she suffered multiple injuries to her back, neck, and left knee.  At trial, the jury found that Wal-Mart was negligent by failing to keep its premises clear of debris, to clean up that debris, and to monitor the area covered by debris. However, the jury found that Wal-Mart's negligence did not cause Ms. Weily's injury. It did not believe her testimony that she suffered injury at the hands of Wal-Mart and dismissed the case in Wal-Mart's favor. Weily appealed, arguing that the jury's verdict was manifestly erroneous and that its finding of liability was totally inconsistent with its denial of damages.
When a Court of Appeal in Louisiana reviews a decision of the Trial Court, it is not permitted to determine whether the jury was, in fact, right or wrong in reaching its determination. Stobart v. State through Dept. of Transp. and Development, 617 So.2d 880 (La. 1993). Rather, the Court only determines whether the jury's decision was reasonably based upon everything the jury heard at trial. The jury's determinations regarding the credibility, or trustworthiness, of witnesses and their testimony is given much deference. Rarely will these findings be disturbed on appeal.  
The idea is that the Court of Appeal's judges were simply not able to observe what transpired at trial; the body language of the witnesses, their tone, flustered answers, etc. The record provided by the court reporter is often devoid of those nuances which aid in determining the truthfulness of a person's answer.  Thus, the jury, the original fact-finder holds tremendous power in rendering a verdict making a credible witness completely necessary.  For example, see Rosell v. ESCO, 549 So.2d 840 (La. 1989).
Ms. Weiley's main contention was that the jury's verdict was manifestly erroneous.  At first glance it would appear, at the very least, odd that the jury found Wal-Mart negligent in failing to keep its floors clean and safe for customers but not require Wal-Mart to pay any damages for that negligence.  However, a key element the Plaintiff must establish in a premises liability case is that the unreasonably dangerous condition caused the injury. See La. C.C. art. 2315. The jury here was tasked with determining the origins of Ms. Weiley's injuries based on the evidence it heard over the course of the trial. And this is where Ms. Weiley's credibility came into play. Ms. Weiley's credibility affected the not only the value given to her own testimony, but that of several other witnesses as well.
Ms. Weiley asserted at trial that the slip-and-fall at Wal-Mart resulted in over two years of medical treatment.  Wal-Mart, however, contended that despite extensive medical treatment following the incident, Ms. Weiley did not suffer any injuries at the store.  Following the incident, Ms. Weiley visited the emergency room.  At trial, the medical record from the ER was presented from which Ms. Weiley's own physician testified. He testified that the ER exam looked totally normal.  The ER record further showed no trauma to her leg and that Ms. Weiley's alleged pain was disproportional to the medical findings. Furthermore, Ms. Weiley's orthopedist testified at trial that her x-rays taken shortly after the incident did not show any fractures or any abnormalities at all.  Even worse, it was revealed at trial that Ms. Weiley never mentioned to her orthopedist that prior to the Wal-Mart incident, Ms. Weiley suffered knee and back pain for five years prior to the incident. Ms. Weiley never mentioned the treatment nor the narcotics she took for that pre-existing knee and back pain. Ms. Weiley's orthopedist also testified about normal MRI scans of the supposedly injured areas.
Before even getting to Ms. Weiley's own testimony about her injuries, the Court of Appeal noted her physicians' testimony regarding her medical record was tarnished based upon Ms. Weiley's untruthfulness to her physicians. Her failure to disclose pre-existing medical conditions to her orthopedist essentially nullified his opinion on any injuries she suffered post-Wal-Mart incident.
Finally, Ms. Weiley took the stand and dug herself and even deeper hole.  She testified that when she walked into Wal-Mart that day, she was not in any pain. Counsel for Wal-Mart questions Weiley regarding her deposition testimony.  A deposition is when a party gives sworn testimony out of court. Ms. Weiley testified in her deposition that she had not had significant back or knee pain prior to the Wal-Mart accident. Ms. Weiley attempted to cover her tracks at trial by stating she did not understand the questions at the time of her deposition. The jury, in watching and hearing Ms. Weiley give her answers at trial, determined that Ms. Weiley was not telling the truth.
The Court of Appeal noted the jury was presented with two very different tales.  While the record contained evidence to support either of the competing tales, the Court of Appeal was required to uphold the jury verdict if there was a reasonable basis for that verdict.  It is extremely difficult for a Court to determine that a jury is clearly wrong in determining the evidence. It takes unprecedented circumstances, as the higher court does not have the advantage of watching
Here, Ms. Weiley's lack of credibility before the jury, which lead to her physicians' tarnished credibility, doomed her case. Good lawyers know how important witness credibility is and prepare witnesses accordingly.
Additional Sources: MINDY M. WEILEY VERSUS WAL-MART STORES, INC.
Written by Berniard Law Firm Blog Writer: Stephanie Burnham
Additional Berniard Law Firm Articles on Credible Witness Testimony: In Personal Injury Case Out Of Lake Charles, Plaintiff's Inconsistent Testimony Fails to Convince Court of Appeal