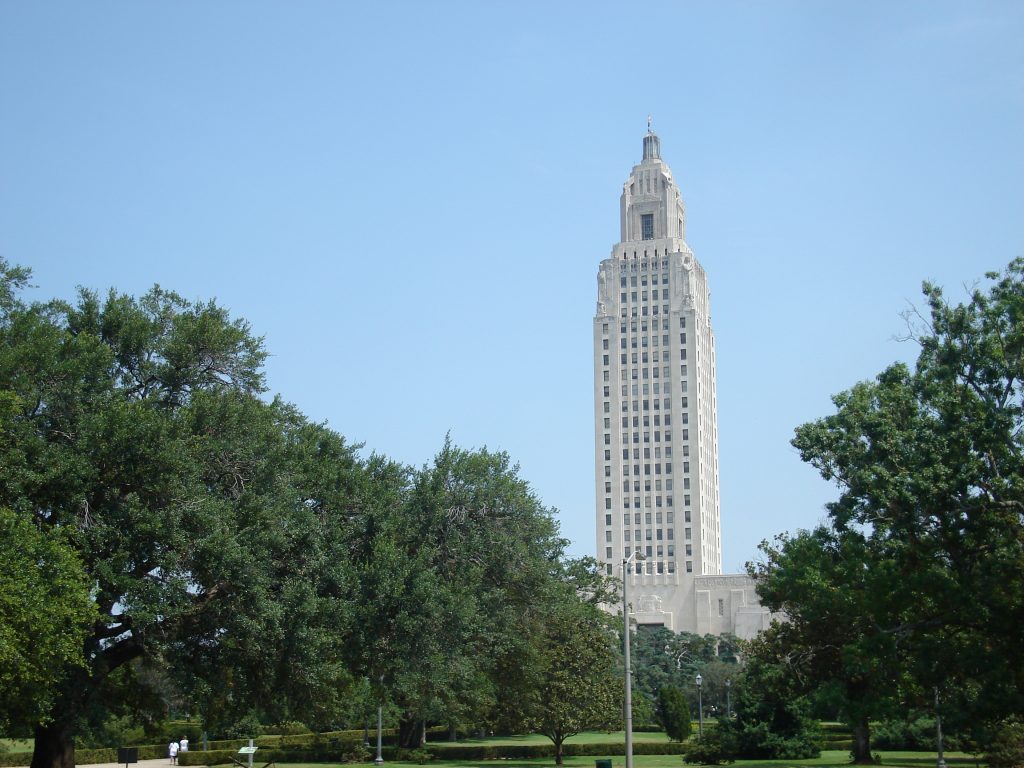 Louisiana law holds responsible those who cause injury to others by failing to repair unreasonably dangerous conditions in their custody or control. This type of liability is called "custodial liability." For example, a university that fails to maintain its walkways so as to cause injury to pedestrians can be held liable for damages by injured persons.  However, the university in this example would not be liable for conditions which are considered "open and obvious." In a recent case, the Louisiana First Circuit Court of Appeal helped illustrate what is meant by "open and obvious."
In 2011, Reina Abolofia was riding her bike at night on the campus of Louisiana State University in Baton Rouge when she hit an unmarked and unpainted concrete-filled metal pole that had been installed in the middle of the sidewalk.  She suffered injuries as a result and filed a lawsuit against LSU alleging seeking to hold LSU responsible for her damages under La. C.C. art. 2317 and La. C.C. art. 2317.1 with respect to defects of things that cause damage.
During discovery, Ms. Abolofia learned that the portion of sidewalk where her accident occurred was partly owned by LSU and partly owned by Southgate Towers, LLC.  She added Southgate Towers as a defendant because it was unclear if Southgate had erected the metal pole or LSU had done so and on whose property the pole was situated.  
After filing its answer and discovery, Southgate filed a motion for summary judgment asking the District Court to dismiss all claims against it. Southgate argued that the pole was obvious and apparent and was not under Southgate's control or custody. Southgate argued it thus owed Ms. Abolofia no duty to protect her from the risk of hitting the pole.  Southgate would be entitled to summary judgment if the District Court found that there was no genuine issue of material fact surrounding Southgate's involvement (or lack thereof) in the matter.  In the end, this is exactly what the District Court found and it granted Southgate's motion.  Southgate was dismissed from the action. Ms. Abolofia appealed.
The Louisiana First Circuit Court of Appeal overturned the Trial Court's ruling. The Court of Appeal found there was indeed several genuine issues of material fact that could not be decided on summary judgment at this point in the proceedings. It reversed the District Court's ruling dismissing Southgate from the proceedings.
Specifically, the Court found that even though Ms. Abolofia had seen the pole in the daytime and knew of its presence, this was not enough to establish that the pole was an "open and obvious hazard" such that her collision with it at night should not be actionable. In Louisiana, defendants generally have no duty to protect others against open and obvious hazards that are open and obvious to all who may encounter it. See Broussard v. State ex. Rel. Office of State Buildings, 113 So.3d 175 (La. 2013).
The Court of Appeal further found that even though there were no other reports of injuries to individuals as a result of colliding with the pole, this did not necessarily mean that the pole did not present an unreasonable risk of harm to individuals.  Indeed, there was deposition testimony in the record from LSU personnel that they had identified the pole as dangerous and sought to put reflective tape or other markings on it to make it more visible.  Thus, the District Court's findings as regards the question of whether the pole presented a risk of harm was overturned.
There also were substantial questions as to the ownership of the pole and just who had custody of it.  There was conflicting deposition testimony from LSU personnel and Southgate personnel on this question – even conflicting as to whether the pole was on LSU property or Southgate property – that it was simply impossible to declare that there were no genuine issues of material fact. Thus, this portion of the grant of summary judgment was overturned.
Finally, the Court of Appeal also found that there was also not enough evidence to definitely answer the question of whether Ms. Abolofia was violating campus regulations or city ordinances by riding her bike on that particular portion of the sidewalk.  Accordingly, summary judgment in favor of Southgate on this claim was also reversed.
Seemingly uncomplicated accidents sometimes end up becoming complex cases involving numerous issues that require expert legal counsel.  Never assume that a simple bike accident can be handled simply if only because there are so many questions that need to be answered definitively to reach a conclusion.   If you are in an accident, no matter how uncomplicated it may seem, it is always a good idea to consult with a knowledgeable and experienced personal injury attorney who can help sort through your claims.    
Additional Sources:  ABOLOFIA VERSUS BD. OF SUPERVISORS OF LOUISIANA STATE UNIVERSITY AND AGRICULTURAL AND MECHANICAL COLLEGE
Additional Berniard Law Firm Premise Liability Articles Involving the consideration of the terms "Open and Obvious": Court Mulls Open and Obvious Defect in Shreveport Trip and Fall Case