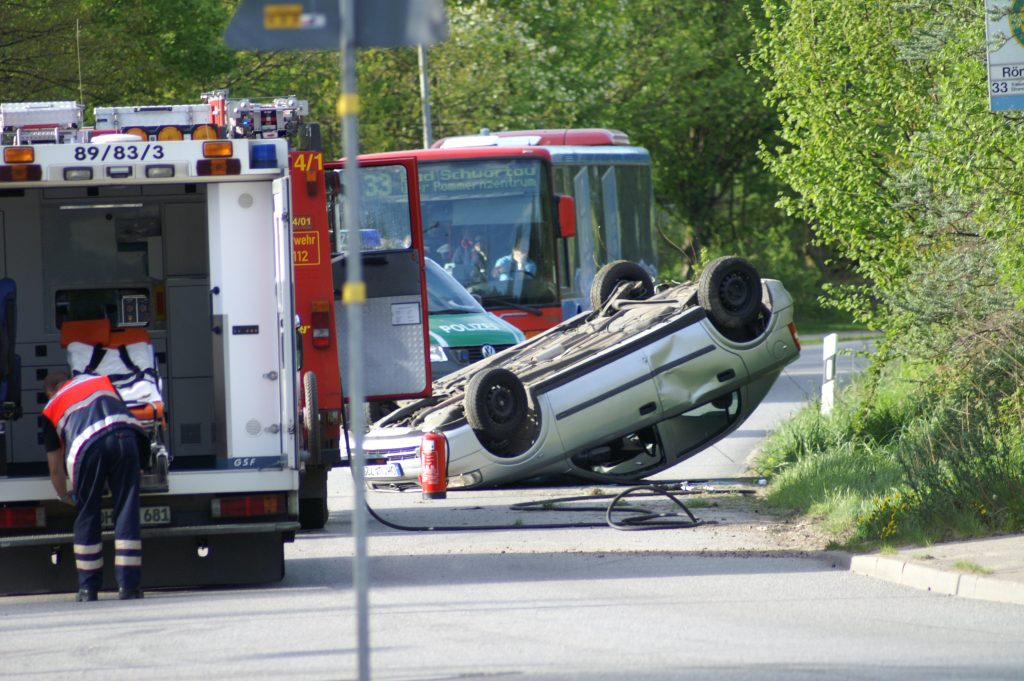 The Louisiana Revised Statutes along with rules of jurisprudence help Louisiana courts determine whether or not a particular driver is at fault for an accident. For example, La. R.S. 32:81(A), provides that drivers must not follow another vehicle unreasonably close and must take into account the speed of the vehicle in front of them and the overall traffic conditions. Under La. R.S. 32:79(1), drivers must stay within a single traffic lane and must not move from the lane unless they can do so safely. For the purpose of assessing liability, the rear-driver in a rear-end collision is presumed negligent and in breach of these standards of conduct. Yet, a rule of jurisprudence allows the rear-ending driver the opportunity to overcome this presumption of negligence by showing the existence of a sudden emergency caused by the driver in front of him or her. In determining whether a sudden emergency existed, courts will often rely on the testimony of the drivers and the passengers in their vehicles. As a recent decision of the Louisiana Third Circuit Court of Appeal shows, sorting through and making sense of such testimony is not always an easy task.
On August 7, 2012 Jessica Dauzat and Marcus Cooper were involved in an automobile collision in Baton Rouge, Louisiana. Both were travelling eastbound on Interstate I-10 when Ms. Sauzat's vehicle struck Mr. Coopers'. Both drivers had passengers in their vehicles. Mr. Cooper's car was insured by Progressive Security Insurance Company and Southern Casualty Insurance Company insured Ms. Dauzat's vehicle for uninsured or underinsured motorist coverage.
In February 2013, Ms. Dauzat and a passenger in her vehicle, Lacey Lachney, filed a lawsuit against Mr. Cooper, Progressive, and Southern Casualty seeking damages for their injuries. Ms. Dauzat and Mr. Lachney claimed that Mr. Cooper caused the accident by suddenly switching lanes without warning. The Trial Court found that Mr. Cooper was solely at fault for causing the accident and awarded $35,165.38 to Ms. Dauzat and $34,850.12 to Mr. Lachney in damages. Progressive appealed the Trial Court judgment, arguing that it erroneously concluded that Mr. Cooper was the sole and exclusive cause of the accident.
The Court of Appeal affirmed the Trial Court's award of damages, finding no manifest error in the Trial Court's assessment of the evidence.
In this case, four occupants of the vehicles provided court testimony about how the accident occurred. Ms. Dauzat and Mr. Lachney testified that in heavy traffic, the two vehicles made a number of lane changes. They asserted that Mr. Cooper never used his turn signals to indicate that he intended to change lanes. Mr. Lachney further testified that Mr. Cooper was trying to shift into the seemingly less congested right lane, but about halfway through the shift, Mr. Cooper realized the right lane was more congested, and quickly shifted back into the left lane. By contrast, Mr. Cooper and one of his occupants, Ms. Touchet testified that Mr. Cooper was not attempting to shift lanes, and remained in the right lane when Ms. Dauzat's vehicle struck their vehicle.
Despite the conflicting testimony, the Trial Court chose to accept the version of facts presented by Ms. Dauzat and Mr. Lachney over Mr. Cooper and Ms. Touchet. The Court of Appeal recognized several inconsistencies in witnesses' testimony but found no reasonable basis to disturb the Trial Court's factual findings. In Louisiana, a court of appeal cannot set aside a trial court's findings of fact absent manifest error.
This case highlights the difficulties that courts regularly face in assessing the testimony of drivers and passengers in motor vehicle collisions. While a court of appeal may be faced with several inconsistencies in the trial record, the trial court is in a much better place to assess witness testimony, having observing the witnesses' demeanor, narration, and imperfections in perception and memory. Skilled lawyers know this, and spend countless hours preparing for witness examination.
Additional Sources: JESSICA DAUZAT, ET AL. VERSUS MARCUS COOPER, ET AL.
Other Berniard Law Firm Blog Post on Rear End Car Accidents: Rear-End Collision Case Examines Liability, Statutes in Louisiana