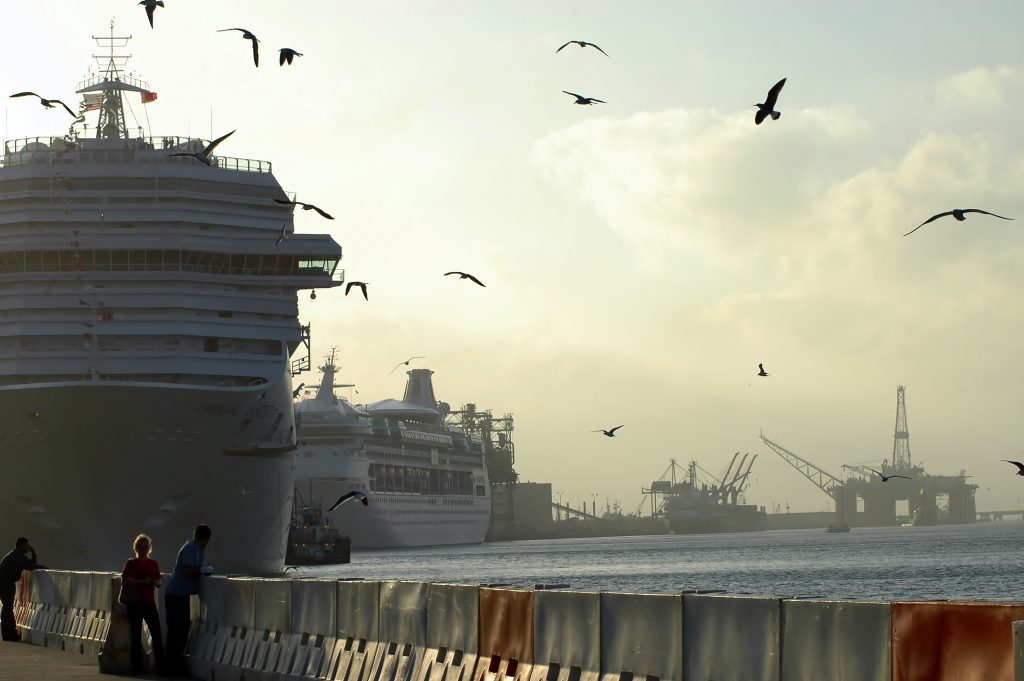 Maritime law provides special remedies for seamen who are injured at sea such as maintenance and cure. These remedies may be sought from the seaman's employer or vessel owner. Maintenance is a daily stipend for day-to-day living expenses for seamen who fall ill or are injured while in service of a vessel. See Jauch v. Nautical Servs., Inc., 470 F.3d 207, 212 (5th Cir. 2006). Cure is the payment of medical expenses. See Guevara v. Maritime Overseas Corp., 59 F.3d 1496, 1499 (5th Cir. 1995). These maritime damages are not dependent on the vessel owner's or employer's fault, but are treated as an implied term of any contract for maritime employment. A seaman may even recover maintenance and cure for preexisting medical conditions. This is unless the seaman knowingly or fraudulently conceals his or her condition from the vessel owner at the time he or she was employed. A recent case from the United States Fifth Circuit Court of Appeal explains how pre-existing injuries can complicate claims for maintenance and cure.
Willie Meche was the captain of the crew boat Miss Catherine, which served as a drilling rig off the Louisiana coast. On June 20, 2008, the crew boat was under tow to a location near Cote Blanche, Louisiana. Mr. Meche claimed that he was injured while lifting a hatch to check the oil on the vessel. He alleged that stormy conditions that day caused a wave to hit his boat and throw him over a railing. Mr. Meche filed a lawsuit against his employer and owner of the vessel, Key Marine Services, as well as his supervisor, Alex Doucet. Mr. Meche sought compensation under the Jones Act and general Maritime law, including claims for maintenance and cure against both defendants.
The District Court held that the defendants wrongfully refused to pay Mr. Meche maintenance and cure. It that Mr. Meche could recover maintenance and cure from both defendants because he aggravated a preexisting spinal injury when he lifted the hatch on the vessel. While the defendants argued that Mr. Meche forfeited his right to these remedies by lying about his preexisting medical conditions on his pre-employment questionnaire, the District Court rejected this argument. It found that Mr. Meche did not intentionally conceal his medical history, and was thus entitled to maintenance and cure.
Mr. Meche appealed the findings of fact adverse to him in the District Court's judgment and the defendants cross-appealed. As one ground of appeal, the defendants argued that Mr. Meche was not entitled to maintenance and cure.
The United States Fifth Circuit Court of Appeal first dismissed the maintenance and cure award against Doucet. Doucet was merely Mr. Meche's supervisor and not his employer. Under maritime law, the duties of maintenance and cure only extend to the seaman's employer, and in certain cases, to the vessel in rem. Thus, Doucet could not be held liable for maintenance and cure because he was not Mr. Meche's employer.
Next, the Court of Appeal discussed whether the District Court properly held Key liable for maintenance and cure. In a previous case, the Court of Appeal held that a seaman may not recover maintenance and cure when he or she knowingly fails to disclose a preexisting medical condition during his or her pre-employment examination. See McCorpen v. Central Gulf Steamship Corp., 396 F.2d 547 (5th Cir. 1968). Key argued that the McCorpen precluded Mr. Meche from recovering maintenance and cure.
Maritime employers must show three elements in order to establish a McCorpen defense. First, the employer must show that the seaman intentionally misrepresented or concealed medical facts. Second, the employer must show that these non-disclosed facts were material to his or her decision to hire the seaman. And third, the employer must show that there is a connection between the non-disclosed facts and the injury complained of in the lawsuit. Courts draw an important distinction between nondisclosure and concealment. Where an employer does not require a pre-employment medical examination, the general rule is that the seaman must only disclose past illness or injury where he or she believes the employer would consider it an important matter. This is known as the subjective concealment standard. By contrast, where a pre-employment medical exam is required and the seaman intentionally misrepresents or conceals material medical information, and this information is clearly requested, the seaman will not entitled to maintenance and cure. This is known as the objective concealment standard.
The Court of Appeal upheld Key's McCorpen defense and reversed the District Court's award of maintenance and cure. While the District Court applied the subjective standard (that Mr. Meche did not believe Key considered his medical issues an important matter) the Court of Appeal applied the objective standard.
Mr. Meche was originally hired by Moncla Marine. When Key took over Moncla's business, it never required Mr. Meche to undergo a pre-employment medical exam or interview. Mr. Meche was simply permitted to continue working as a boat captain as he had done for Moncla. Though Key never subjected Meche to a pre-employment examination, Moncla did. The Court of Appeal agreed with Key that it made little economic sense to require a successor company to reexamine all of its predecessor's employment records for the purpose of avoiding liability for maintenance and cure for concealed medical conditions. The Court of Appeal considered that as a successor company, Key was entitled to rely on Meche's representations on his application to Moncla. The Court of Appeal found that it was clear that Meche intentionally misrepresented and/or concealed medical facts on his application to Moncla. The Court of Appeal noted that Meche had falsely stated on his Moncla employment application that he did not previously sustain any back injuries.
Whether bringing or defending against a claim, it is important to know all of the applicable legal standards governing claims and defenses. One cannot assume that a particular standard will apply because it was used in a previous court decision. A slight distinction in the facts can warrant the application of a different standard. This can be material to the outcome of the case as demonstrated by Mr. Meche's lawsuit. Best lawyers meticulously research these legal standards in order to help their clients reach effective relief.
Additional Sources: WILLIE MECHE VERSUS ALEX DOUCET & KEY MARINE SERVICES, L.L.C.
Written by Berniard Law Firm Blog Writer: Issa Al-Aweel
Further Berniard Law Blog Post on Maritime Law Issues: Appeals Court Upholds Jones Act Claim for Seaman Injured Off Gulf Coast.