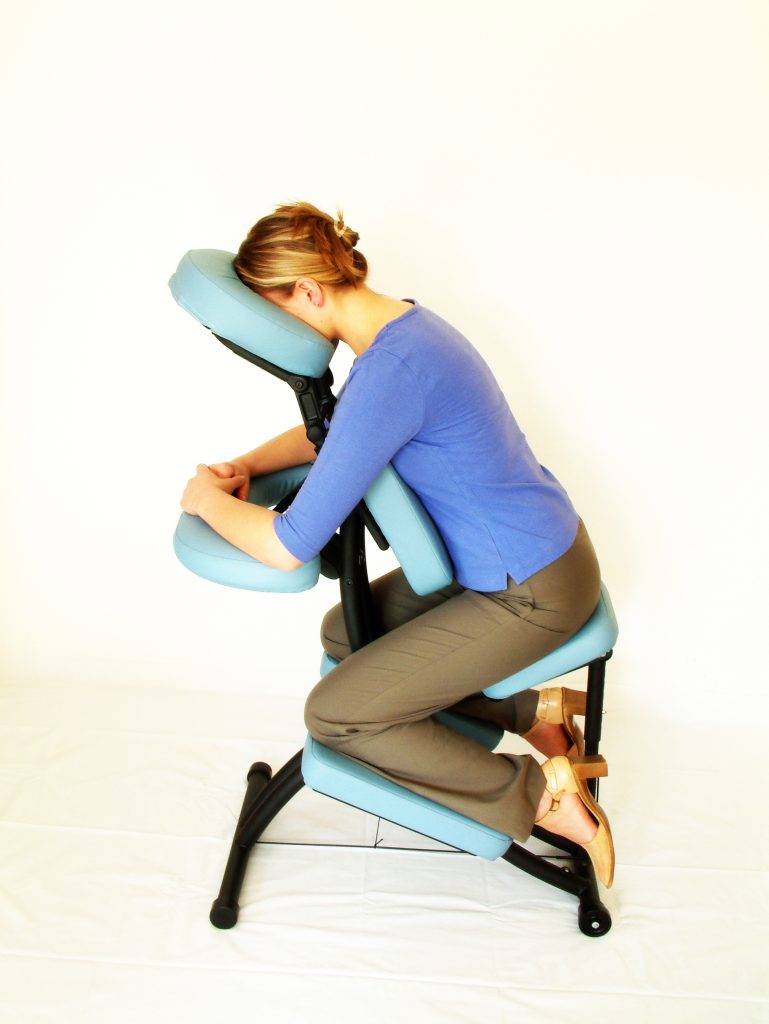 A therapeutic massage can offer many medical benefits. But if the massage therapist uses too much force, or applies force in an inappropriate way, severe injury to the patient can result. In such cases, an experienced personal injury attorney may be needed in order for the patient to recover damages for medical bills, lost time from work, as well as pain and suffering.
Dr. Maureen Jones received a Swedish massage at the Paris Park Salon in Baton Rouge on October 11, 2007, from therapist Larry Ashton. Jones claimed that during the massage, Ashton was very rough and applied heavy pressure and force, which caused Jones to experience pain and discomfort. The next day, Jones suffered continued sharp and burning back pain. The pain radiated into her buttocks and right leg, where bruising was also present.
Jones sought medical treatment, during which an MRI revealed that she had sustained a rupture of her L4-L5 disc. Jones first attempted to treat the condition without surgery, but eventually, due to continued debilitating pain, she underwent a left L4-L5 discectomy operation. Jones then filed a lawsuit against Ashton, Paris Park Salon, and the salon's insurance carrier, ABC Insurance Company ("defendants"). Jones alleged that the message was negligently performed by Ashton, whose negligence breached the reasonable standard of care causing serious, permanent, and disabling injuries.
At the bench trial, Jones testified that throughout the massage she experienced pain and was very uncomfortable. She was also very concerned with the amount of force being applied, especially to areas in her back and other sensitive areas. She recalled that at one point Ashton used the weight of his 240-pound body to press his forearm and elbow into her back. Ashton testified that he did not believe he ever used a significant amount of force on Jones and generally denied her characterization of the massage. Both parties called experts in Swedish massage techniques to testify at trial. The expert called by Jones averred that Ashton's technique failed to meet the standard of care, while the expert called by the defendants testified that Ashton's conduct adequately met the standard of care.
The trial judge found in favor of Jones, holding that Ashton breached the applicable standard of care and that this breach was the cause of Jones's disc herniation. The judge awarded Jones $250,000 for past, present, and future pain and suffering, and mental anguish and distress; $250,000 for past, present, and future loss of enjoyment of life; $200,000 for past, present, and future permanent disability; $27,550 for past lost wages; $107,811 for past medical expenses; and $3,650 to cover the future cost of over-the-counter medication for pain relief.
Both Jones and the defendants appealed the judgment. The defendants argued that the trial court erred by presuming negligence and finding that Ashton breached from the standard of care and that it abused its discretion in awarding Jones a total of $700,000 in damages for a mild disc herniation. Jones alleged error on the trial court's calculation of her damages. On appeal, Louisiana's First Circuit Court of Appeal held that the trial court properly employed a duty-risk analysis on the question of Ashton's negligence. To prove liability under the duty-risk standard, a plaintiff must prove five elements:  (1) the defendant had a duty to conform his conduct to a specific standard; (2) the defendant failed to conform his conduct to that standard; (3) the defendant's substandard conduct was a cause-in-fact of the plaintiff's injuries; (4) the defendant's substandard conduct was a legal cause of the plaintiffs injuries; and (5) the plaintiff suffered actual damages. See Roberts v. Rudzis, 149 So. 3d 797 (La. 2014). The plaintiff's failure to prove any one element means the defendant is not liable. Bellanger v. Webre, 69 So. 3d 1149 (La. 2011). Here, the defendants argued that Jones failed to identify the specific standard of care for massage therapists and did not prove that Ashton's conduct deviated from that standard. The Appellate Court, noting that its role is not to determine whether the trier of fact was right or wrong, but whether the trial court's conclusion was reasonable (Stobart v. State, 617 So.  2d 880, 882 (La. 1993)), found no error in the trial court's conclusion that Ashton breached the standard of care based on the evidence presented at trial. The Court relied on several statements made by Jones during her testimony, notably those describing the bruising she suffered and the instances during the massage where she stated to Ashton that she was experiencing pain.
In their appeal, the defendants argued that Jones failed to properly establish her claim for lost wages because it was based solely on her self-serving testimony and conflicted with the information contained in her tax returns. Louisiana law places the burden for proving lost wages on the plaintiff. Boyette v. United Services Automobile Assoc., 783 So. 2d 1276 (La. 2001). Proof by the plaintiff's own testimony, alone, can be sufficient. Rhodes v. State Dept. of Transp., 688 So. 2d 487 (La. 1996). When the facts cannot give a precise mathematical calculation of a lost wages claim, the trial court has the power to award a reasonable amount of damages without abusing its discretion. Brown v. City of Madisonville, 1 So. 3d 498 (La. 2009).
To support her claim, Jones presented evidence of doctor recommendations that she take leave from work for a period of two weeks following her surgery and after that work only half-days. She testified that after the two weeks of leave, she was still in so much pain that she was unable to work at all for approximately three more months. Upon eventually returning to work, she worked only half-days for a month and could not return to full-time status until four months after the injury. To establish the amount of her lost wages during this time, Jones, herself a physician, presented evidence that she was paid according to the Baton Rouge Clinic physician pay formula. According to the Clinic's policy, when Jones does not report to work she must use either vacation and sick pay. Jones testified that she is paid $950 per vacation or sick day; her economic expert witness at trial calculated her lost wages at $27,550 based on this rate.
The defendants contended that the trial court abused its discretion because neither party was able to access the Baton Rouge Clinic physician pay formula to confirm Jones's claim that the value of each vacation or sick day is $950. The Appellate Court rejected this argument, pointing out that an exact mathematical calculation is not required, and found that there was no abuse of discretion on the trial court's part. Effectively, the Appellate Court found no reason to question the trial court's determination of the credibility of Jones's testimony or the testimony of the expert witness who calculated the wage amount and affirmed the award of $27,550 for Jones.
Additional Source:  JOHNSON v. NEILL CORPORATION
Written by Berniard Law Firm Blog Writer: John Trepel
Additional Berniard Law Firm Articles on Personal Injury:  Parish of Lafayette Harley Davidson Dealership Not Liable to Motorcycle Rider Killed During Promotional Demonstration