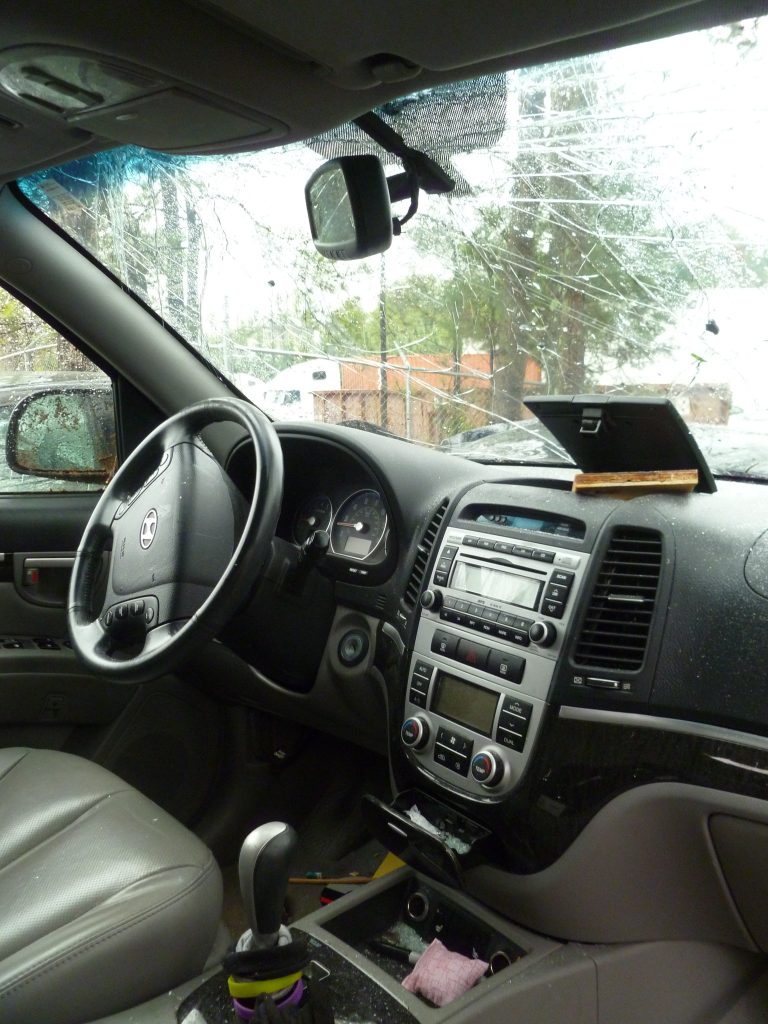 Injury and negligence alone cannot support a personal injury claim. There must be causation or a link connecting a negligent act and the related injury to succeed at trial. A consistent medical history and a plaintiff's credibility can enormously impact whether a jury decides that a negligent act caused an alleged injury. This principle was affirmed by the Calcasieu District Court when plaintiff Treima Williams was unsuccessful in her claim for damages arising from a road traffic accident. The case below shows how contradictory medical history can affect the outcome of your injury lawsuit.
A truck driven by Marvin Gainous rear-ended Williams' vehicle. Gainous had been stopped behind Williams. However, his truck moved forward and struck her vehicle when his foot slipped off the break. Williams claimed that her head, neck, and left shoulder started hurting immediately after the incident. Following the accident, she called an ambulance, which arrived shortly afterward. Williams complained of pain in her left shoulder and back at the hospital, and she was prescribed pain medication. X-rays of her back were interpreted as normal. 
Williams had prior back injuries from a motor vehicle incident in 2006, another motor vehicle injury in 2011, and an injury she sustained at work in 2011. Williams had also complained of back pain during her pregnancy in 2012. Williams received treatment for neck and back strain from 2013 to 2015. In 2016, an independent medical exam was conducted by an orthopedic surgeon who testified that while he believed Williams suffered neck and back strain based on a subjective assessment, there was no objective evidence. He deduced that the MRI could be that of a completely asymptomatic patient. 
The facts showed a chiropractor, Dr. Williams, had treated Williams simultaneously while she was seeking treatment from two other providers. However, she did not inform these doctors of her prior injuries or treatment. She also did not include Dr. Thomas in her interrogatories. Furthermore, Williams' treatment with Dr. Thomas conflicted with her other physical therapy; in June 2013, she reported pain on a scale of 9/10 with one provider, and she reported improvements with Dr. Thomas the next day.
Gainous lawyers argued that Williams failed to maintain credibility as she was unable to tell medical providers of her prior injuries, and she failed to complete the physical therapy ordered. Also, considering that her complaints were subjective only, the Calcasieu District Court held that she failed to prove the collision caused her injury. 
A pre-existing injury that may have been exacerbated by an accident is not a bar to a successful claim. Nonetheless, the jury determined on a credibility basis that William's injuries could not be attributed to the accident. 
On appeal, the Louisiana Court of Appeals upheld the prior decision. The court reiterated that whether Williams' injuries could be attributed to the crash was an "issue of fact" which would only be overturned if it was held that manifest error could be found in the decision. See Housley v. Cerise, 579 So.2d 973, 979 (La.1991) (citing Mart v. Hill, 505 So.2d 1120 (La.1987)). This means that the decision could only be reversed if it was found to be manifestly erroneous or "clearly wrong."  See Snider v. Louisiana Med. Mut. Ins. Co., 13-579 (La. 12/10/13), 130 So.3d 922, 938. This has also been interpreted as meaning that a (1) "reasonable factual basis" does not exist for the decision, and (2) that the finding is clearly wrong. See (quoting Stobart v. State, Dep't Transp. & Dev., 617 So.2d 880, 882 (La.1993)).  
The court also held that the "great deference" given to credibility determinations means the decision to credit the testimony of witnesses can never be "manifestly erroneous". The Court of Appeals further concluded that the contradictory medical testimony and evidence provided established a sound reason to reject Williams' claims.
This decision reiterates the importance of being transparent with prior injuries when pursuing a personal injury case and disclosing all medical treatment from the beginning of a case. It also answers the question; can contradictory medical history affect the outcome of your injury lawsuit? Great attorneys will know how to advise their clients from the beginning properly and how to work through these issues when they arise. 
Additional Sources: TREMIA WILLIAMS VERSUS CEQUEL III COMMUNICATIONS, I, LLC, ET AL.
Written By Berniard Law Firm
Other Berniard Law Firm Articles on Contradictory Medical Testimony: Louisiana Court Discusses the Weighing of Conflicting Medical Testimony in Workers' Compensation Claim