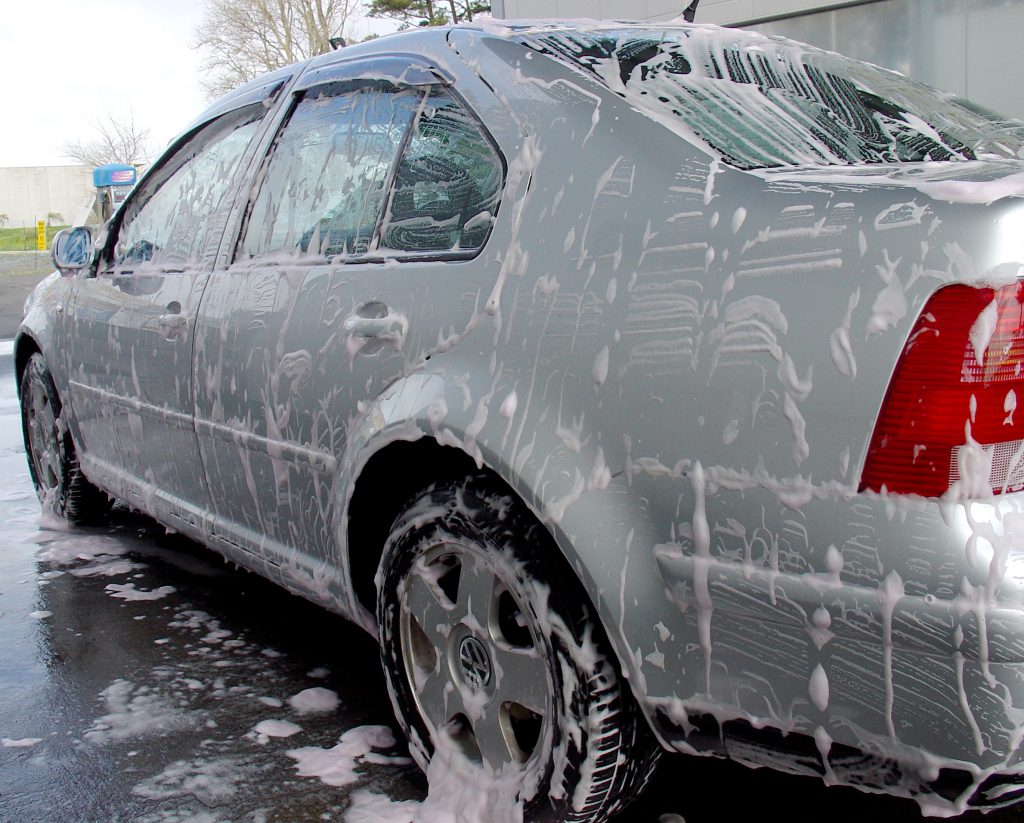 Reasonable minds could perhaps agree that "reasonableness" is a word not easily defined.   What is reasonable to one person may or may not be reasonable to another.  Yet, "reasonableness" is often the term used to measure the soundness of lower courts' decisions on appeal.  And in the case at hand, a "reasonable" conclusion by one person completely barred an entire personal injury lawsuit against multiple parties.
Don and Dylan Yesso were inside their vehicle at Benny's Express Car Wash Number Three, an automatic car wash, in July of 2010 when their car was hit multiple times from the rear. The Yessos were following a vehicle driven by Sadie Scott. The Yessos allegedly sustained several injuries requiring medical treatment as well as damage to their vehicle.  It was established at trial, however, that the maximum speed at which the unmanned car hit the Yessos' car was .68 miles per hour. The Yessos filed a lawsuit against Scott, Benny's and State Farm Mutual Automobile Insurance Company.  After a bench trial (a trial without a jury where the judge renders the verdict), the Yessos' lawsuit was dismissed without any written or oral reason for the dismissal.
The Yessos appealed to the Louisiana First Circuit Court of Appeal.  In order to overturn the lower court's decision, the Court of Appeal would need to find that there was no reasonable factual basis for the trial court's decision and the record shows that the decision is clearly wrong.  The Court noted they were tasked with determining whether the trial court judge's decision was reasonable.  Even if the Court of Appeal thinks its own determination based on the evidence is more reasonable, the Court still cannot overturn the lower court if the lower court was at all reasonable in reaching its decision.
Despite the limited power of the Court of Appeal, the Yessos proceed with their appeal simply stating that Scott and Benny's were negligent.  Scott was allegedly negligent in maintaining and/or operating their vehicle because of an alleged steering defect. At trial, there was conflicting evidence regarding a potential steering problem with Scott's car and it seems that no definitive evidence was ever presented to demonstrate a problem with the car. Thus, the Court of Appeal found the lower court had a reasonable basis for determining that Scott was not negligent.  The lower court could not have been said to be completely and obviously wrong in its determination and therefore the Court of Appeal would have no power to overturn the initial decision.
Benny's was allegedly negligent in failing to respond to the incident in a timely manner so as to prevent the multiple hits to the Yessos. As a business, Benny's actions are viewed under general negligence principles and the merchant liability statute. See La. R.S. 9:2800.6.  According to the statute, merchants owe a duty to patrons to exercise reasonable care in maintaining their premises in a reasonably safe condition. See Peterson v. Gibraltar Savings & Loan, 733 So.2d 1198 (La. 1999). The Yessos' main contention was that Benny's had "kill switches" which could have stopped the car wash in one second before multiple collisions occurred if only Benny's employee had hit the switch in a timelier fashion. It seems undisputed that there was not an employee permanently manning the kill switches.
At trial, the manager of Benny's testified that despite not having a designated kill switch employee, Benny's safety precautions were still sufficient to handle a rare emergency situation. At trial, there was conflicting evidence about how long it took an employee to hit the switch.  The parties appeared to agree that it was not very long before the employees arrived to help.  The lower court was convinced Benny's was not negligent and the Court of Appeal could not see that this was an unreasonable finding.
Best lawyers know how to properly advise their clients on the risk versus reward of filing an appeal. If nothing else, this case certainly communicates the dangers of filing an appeal to the Court of Appeal has minimal authority to disturb a lower court unless that court was manifestly erroneous. The Yessos may have truly suffered physical injuries in addition to damage on their car. Their potential for compensation for those injuries, however, was completely dependent upon whether one person made a "reasonable" decision, whatever that means.
Additional Sources: DON YESSO AND DYLAN YESSO VERSUS BENNY'S EXPRESS CAR WASH NUMBER THREE, LLC, MANUEL SCOTT AND STATE FARM MUTUAL AUTOMOBILE INSURANCE COMPANY.
Written by Berniard Law Firm Blog Writer: Stephanie Burnham
Additional Berniard Law Firm Articles on Dismissed Lawsuits: Black Friday Shopper Who Slipped on Fallen Sign Has Case Dismissed on Appeal