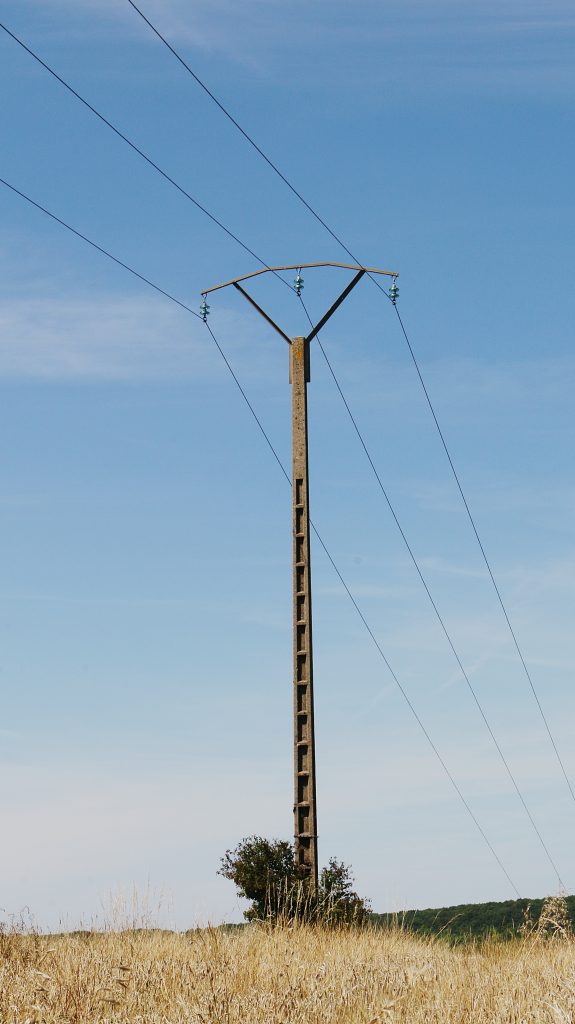 Have you ever noticed that running alongside power lines are other types of cables? They are not easily distinguishable from one another, but communication lines and support lines also run along our electricity source. Looking so similar, it would be hard for an ordinary person to tell to whom each line belonged. One New Orleans man's inability to determine the owner of such a wire almost prohibited him from filing a lawsuit against a well-known communications company.  
Donald Morgan was at Canal Street and South Jefferson Davis Parkway intersection in New Orleans when he tripped over a guy wire (anchoring wires) and was injured. Mr. Morgan's attorney personally inspected the utility pole attached to the guy wire before filing a lawsuit. The pole was marked with the name of a company that was no longer in business. Mr. Morgan's attorney traced the pole to Entergy New Orleans, Inc. ("Entergy").
After filing a lawsuit naming Entergy as the defendant, Mr. Morgan sent discovery requests to Entergy requesting the name of the guy wire owner.   The requests specifically asked for the names of any person/company with any interest in the guy wire and the names of any person/company responsible for maintaining the wire. In response, Entergy merely attached a joint use agreement for the pole between Entergy and Bellsouth.   
After adding Bellsouth to the lawsuit, Bellsouth denied ownership of the wire. Nine months past the date for filing a lawsuit, Entergy supplied Mr. Morgan with an additional joint use agreement between itself and Cox Communications ("Cox"). Cox admitted to owning the wire; however, they sought dismissal of the case because almost a full year had already passed since Mr. Morgan's deadline to file a lawsuit against Cox. The Civil District Court for Orleans Parish agreed that the claims were prescribed and dismissed the case. Mr. Morgan appealed to the Louisiana Fourth Circuit Court of Appeal.   
 Mr. Morgan's civil lawsuit for injuries was subject to a one-year prescription, meaning he had one year from the date of injury to file a lawsuit. See La. C.C. art. 3492. There is a judicially created exception to this one-year period which can apply in a few different types of cases, including when the cause of action is not known or reasonably known by the plaintiff through no fault of the defendant. See Bayou Fleet, Inc. v. Bollinger Shipyards, Inc., 197 So.3d 797 (La. Ct. App. 2016). This rule can only be applied when the plaintiff's ignorance of the cause of action is not due to his own neglect, and the plaintiff was reasonably diligent in searching out the cause of action. See Ferrara v. Starmed Staffing, L.P.,  50 So.3d 861 (La. Ct. App. 2010).   This is also called the "discovery rule."
The Fourth Circuit determined the discovery rule applied in this case because Mr. Morgan was reasonably diligent in attempting to find out who was the owner of the guy wire. Mr. Morgan's discovery requests very specifically asked Entergy for the names of any person or company with an interest in the pole or wires. Mr. Morgan specifically asked for the terms of any person or company who worked on the utility poles or wires. Mr. Morgan even asked for all leases or documents identifying a third party responsible for the wire.
Entergy incorrectly named Bellsouth and did not correct this error until after the one-year period expired. In the documents supplied to Mr. Morgan, there was no mention of Cox and repeated mention of Bellsouth. Based upon these facts, the Fourth Circuit agreed that Mr. Morgan's lack of knowledge was not attributable to his neglect and that the claims against Cox were not prescribed.  
Mr. Morgan's attorney was diligent in her attempts to discover the proper party. Fortunately for Mr. Morgan, the discovery rule in Louisiana protects plaintiffs in cases where despite best efforts, elusive information delays the timely filing of a lawsuit. One year is a short time in the world of lawsuits, but an excellent attorney can help get the job done swiftly and use rules like the discovery rule to their plaintiff's advantage.  
Additional Sources: DONALD MORGAN VERSUS ENTERGY NEW ORLEANS, INC. 
Written by Berniard Law Firm Blog Writer: Stephanie Burnham 
Other Berniard Law Firm Articles on Louisiana's Laws of Prescription:  Personal Injury Claim in Streetcar Accident Barred by Prescription