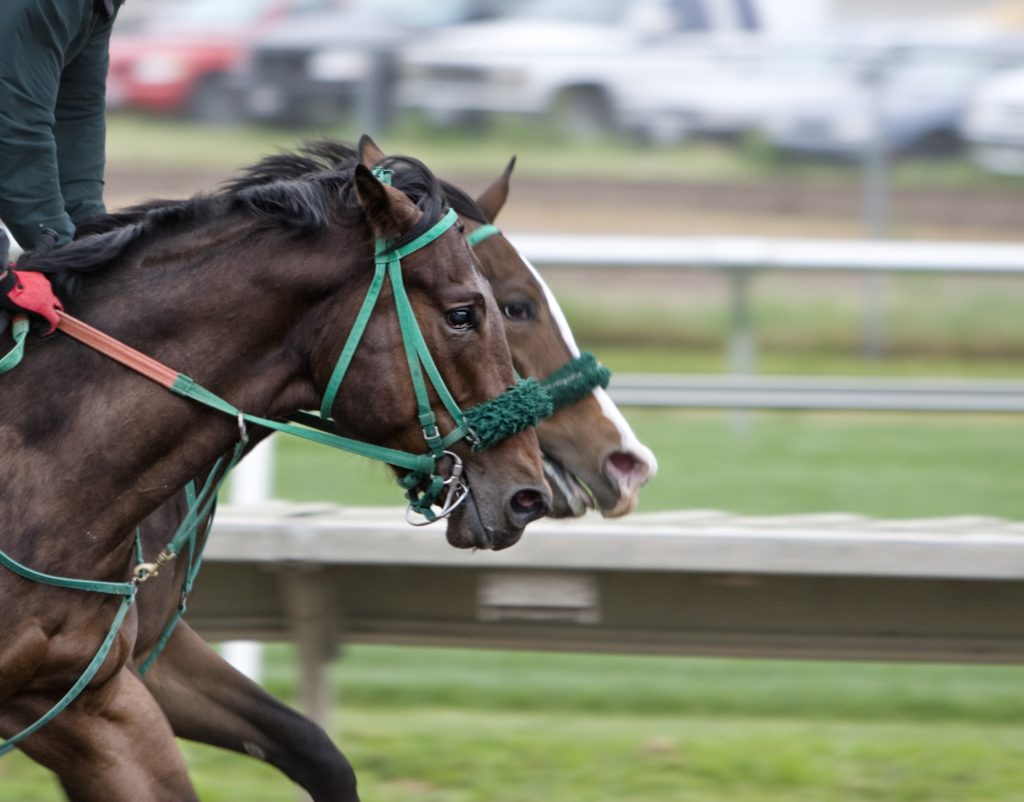 We often imagine slipping and falling on company property to be an instant payday for the injured party. Slip and fall injuries, however, can occur as a result of a variety of conditions and in numerous locations. One recent unusual situation involved algae in a parking lot that caused a customer to slip and fall. The outcome of the case hinged on whether the algae was an obvious and apparent danger. 
Leslie Martin ("Martin") parked her car in the parking lot of Delta Downs, a racetrack/casino/hotel that Boyd Racing, L.L.C. and Boyd Gaming Corp. ("Boyd") owned and operated. She then walked around to access a walkway leading to the entrance. She claimed that while walking past her car, she slipped on some algae and fell, sustaining injuries. Martin filed a lawsuit against Boyd, seeking damages from the injuries she suffered from the fall. Martin claimed that Boyd failed to maintain its property free from unreasonably dangerous conditions and did not warn of the dangerous condition. 
In response, Boyd filed for summary judgment, claiming that Martin was unable to prove that the open and obvious condition (the algae) that led to her accident was an unreasonable risk of harm, as required under Louisiana negligence law. Summary judgment means that there is no genuine dispute of the facts, and that the opposing party cannot recover by law. Although Martin stated that she was looking straight ahead and did not see the algae, Boyd argues that she would have seen it if she had been looking down. After Martin fell, an employee of Delta Downs immediately inspected the area. The employee testified that the algae were visible, which was confirmed with photographs the employee took immediately following the accident. The district court granted summary judgment in favor of Boyd, finding that there was no genuine issue of material fact about whether the algae were unreasonably dangerous and not visible. 
Under the Louisiana Merchant Liability Act, a merchant has a duty to keep its property free of any hazardous conditions that could reasonably result in damage. See La. R.S. 9:2800.6(A). When a person files a lawsuit against a merchant for damages resulting from a slip and fall, the injured person must establish that there was a reasonably foreseeable risk of harm, that the merchant created or otherwise had notice of the condition before the incident, and the merchant did not exercise a reasonable level of care. La. R.S. 9:2800.6(B). 
Generally, if a condition is both apparent and obvious, then the merchant does not have a duty to protect against it. In order to be considered open and obvious, the hazardous condition must be open and obvious to everyone who may potentially encounter it. See Broussard v. State ex rel. Office of State Buildings, 113 So. 3d 175 (La. 2013). Because the court has an obligation to determine which risks are unreasonable based on each case's facts and circumstances, when ruling on a summary judgment motion, it is permissible for a court to determine whether a condition is obvious and apparent and therefore is not an unreasonable risk of harm.
Here, Boyd provided sufficient evidence that the algae were obvious and apparent, through the photographs that the employee took immediately after Martin slipped and fell and the employee's testimony. Because the condition was obvious and apparent, Boyd owed Martin no duty. Therefore, the appellate court affirmed the district court's grant of summary judgment in favor of Martin.
If you have suffered from a slip and fall, it is important to understand what types of conditions can enable you to recover for your injuries. Because this can be difficult to determine, it is essential that you consult with a good lawyer for your case. 
Additional Sources: Martin v. Boyd Racing, L.L.C.
Written by a Berniard Law Firm Blog Writer: 
Additional Berniard Law Firm Articles on Slip and Fall: Question of Airborne Grease Particles is Enough for Trial in Slip and Fall Case