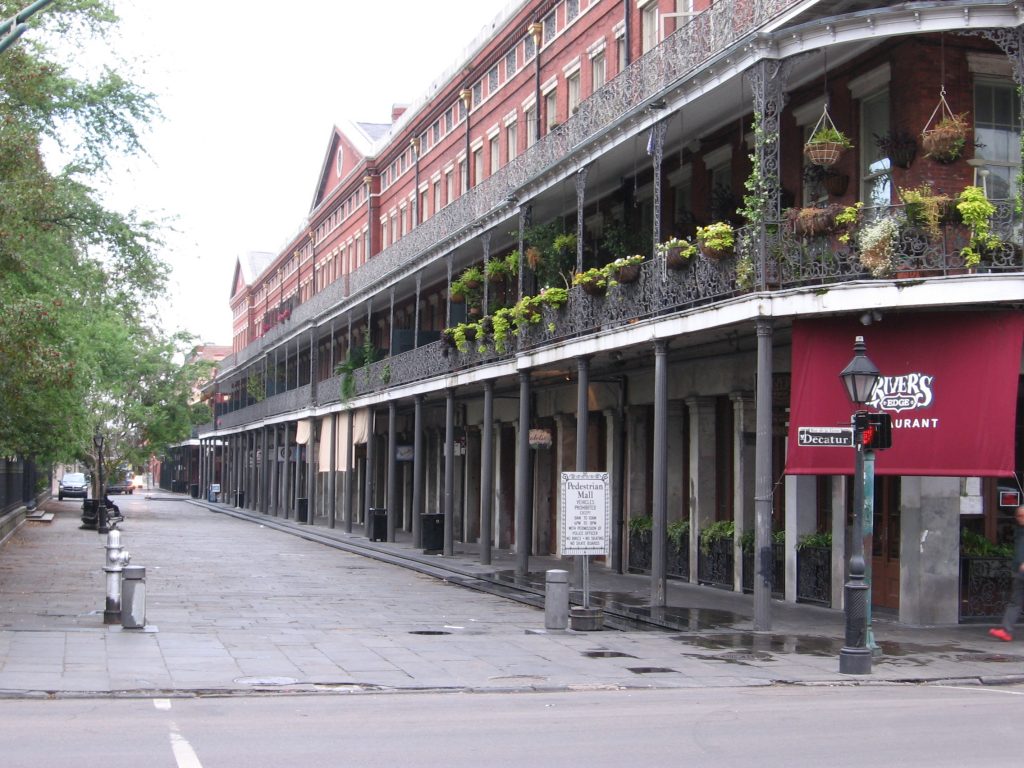 How familiar are you with your motorist insurance policy? Are you fully covered for uninsured/underinsured motorist coverage? In Louisiana, uninsured motorist coverage protects you if you're in an accident with an at-fault driver who doesn't carry liability insurance. Underinsured motorist coverage, on the other hand, steps in when you're in an accident with an at-fault driver whose liability limits are too low to cover the damage or medical expenses. Every insurance policy in Louisiana is considered to include uninsured/underinsured motorist coverage unless it is validly rejected. In a recent case, the Louisiana Fourth Circuit Court of Appeal found that an electronic signature on an online form was valid to uphold an insurance policy.
In August 2011, Plaintiff Rapalo-Alfaor filed a lawsuit against George Lee Jr. and Liberty Mutual, Lee's insurance company, in the District Court of Orleans Parish.  Plaintiff alleged that he was rear-ended while driving on I-610 by Lee.  Lee responded to the suite and both parties engaged in discovery for several years.  Discovery is an exchange of questions and requests for documents served on the other party in order to establish facts in a lawsuit.
Plaintiff later amended the lawsuit to include Underwriters of Lloyd, Plaintiff's insurance company.  Plaintiff alleged that under his policy with Lloyd he was entitled to medical payments and uninsured/underinsured motorist coverage.  Lloyd denied both claims by the Plaintiff.  Lloyd subsequently filed two motions for summary judgment.  A motion for summary judgment is a request for the court to rule that the other party has no case because there are no facts at issue.  The first motion alleged that Plaintiff had canceled the policy prior to the accident but this was denied by the District Court.  The second motion alleged that Plaintiff did not contract for medical payment coverage and he denied uninsured/underinsured motorist coverage.  Lloyd included copies of the policy and the Plaintiff's application for coverage.
Plaintiff opposed Lloyd's motion by arguing that because the application was performed online that it violated Louisiana law.  However, Plaintiff never denied that he rejected uninsured/underinsured coverage when he applied.  Lloyd countered by providing forms showing Plaintiff's electronic signature, initials, an electronic ID number assigned to his signature, and agreement that the electronic signature was legally binding.  At trial, the district court judge ruled in favor of Lloyd and dismissed the lawsuit.  Plaintiff then submitted an appeal to the Louisiana Fourth Circuit of Appeal.
On appeal, there were three issues the Court of Appeal considered including: whether the Plaintiff rejected uninsured motorist coverage; whether the Plaintiff agreed to complete his uninsured motorist coverage form electronically; and whether the electronic uninsured form removed any meaningful selection of insurance coverage and was, therefore, invalid under Louisiana law.
Under Louisiana law, motorist liability insurance coverage must provide uninsured motorist coverage equal to the liability provided for bodily injury, unless it has been rejected or a lower limit was selected. La. R.S. 22:1295.  A properly completed and signed form creates the presumption that the insured knowingly rejected coverage or selected a lower amount.  Uninsured motorist coverage will be read into an insurance policy unless validly rejected. See Green ex rel. Peterson v. Johnson, 149 So.3d 766 (La. 2014).  On a motion for summary judgment, if the court finds that the plaintiff missing a fact needed to support one or more essential elements to their claim then the plaintiff must produce those facts or have their claim dismissed. La. C.C.P. art. 966.  Lastly, when seeking recovery under a policy insurance, it is the plaintiff's job to establish every essential fact and that his claim is within the policy coverage.
The Court of Appeal examined the record and indicated that the Plaintiff had failed to produce the essential facts needed to support his claim that he did not reject uninsured motorist coverage.  Lloyd presented evidence that the Plaintiff did not contract for medical payment coverage and that the uninsured/underinsured coverage form was properly executed.  However, the Court of Appeal noted that the Plaintiff did not attempt to provide evidence that he rejected uninsured motorist coverage; rather, that the form, as prepared by Lloyd, violated Louisiana law.
First, the Plaintiff argued that Lloyd failed to establish that he agreed to complete the uninsured motorist rejection form electronically under Louisiana's Uniform Electronic Transactions Act.  In examining the law, the Court of Appeal came to the opposite conclusion and held in support for Lloyd's position.  An uninsured motorist form can be completed and signed electronically. Regardless if another law requires a signature, an electronic signature satisfies the law. See La. R.S. 9:2607. Because the Plaintiff did not deny signing the form but rather that the form was unenforceable under Louisiana law, he had the burden of proving that the signature was not attributable to him.  The plaintiff failed this and the Court of Appeal ruled that the form was properly completed and attributable to him.
The Plaintiff also argued that having to perform the uninsured form electronically removed any meaningful selection of insurance coverage and was therefore invalid under Louisiana law.  The Plaintiff stated that under the electronic form when selecting the varying forms of uninsured motorist coverage there were four lines where he could place his initials indicating which level he wanted.  Lines one through three contained the pre-filled and marked letters "NA."  The Plaintiff argued that because the form was pre-filled it only left him the option of line four, indicating he did not want uninsured motorist coverage, and therefore violated the law.
In support of his argument the Plaintiff relied on Johnson v. Government Employees Ins., Co., 980 So.2d 870 (La. Ct. App. 2008).  In Johnson, an individual was involved in an accident and his claim for uninsured motorist coverage was denied.  In looking at the record, it appeared that the individual stated on the phone to his agent that he wanted "full coverage."  When he went in to pay for the coverage with a check, he was given a pre-filled form that had line one through three pre-filled with "NA" and resulted in the individual initialing for no coverage.  The District Court and Court of Appeal both ruled in favor of the individual and agreed that he was entitled to uninsured motorist coverage because both parties acted in haste, which led to the individual denying coverage unknowingly.
The Court of Appeal in our current case held that Johnson did not support the Plaintiff's claim.  The Plaintiff never provided evidence that he asked for "full coverage" or any other type of coverage.  He also never provided evidence that he was confused when filling out the form.  Rather, the electronic uninsured motorist coverage form at issue shows that the plaintiff knowingly rejected uninsured coverage.
Ultimately, the Court of Appeal held in favor of Lloyd on every issue and agreed with the District Court that the lawsuit should be dismissed.  This case highlights the importance of being careful when applying for motorist coverage, especially when applying online.   Reading each section and understanding what you are agreeing to is very important.  That is why if you are confused or have any questions on your policy, seeking out a seasoned lawyer that specializes in this area of law is never a bad idea.
Additional Sources: JESUS RAPALO-ALFARO VERSUS GEORGE LEE, JR. AND LIBERTY MUTUAL FIRE AND INSURANCE COMPANY
Written by Berniard Law Firm Blog Writer: Taylor Ferguson  
Additional Berniard Law Firm Articles on uninsured/underinsured motorist coverage  rejection: This Louisiana Case Might Make You Think Twice About Your Insurance Policy When It Comes To Uninsured Motorist Coverage