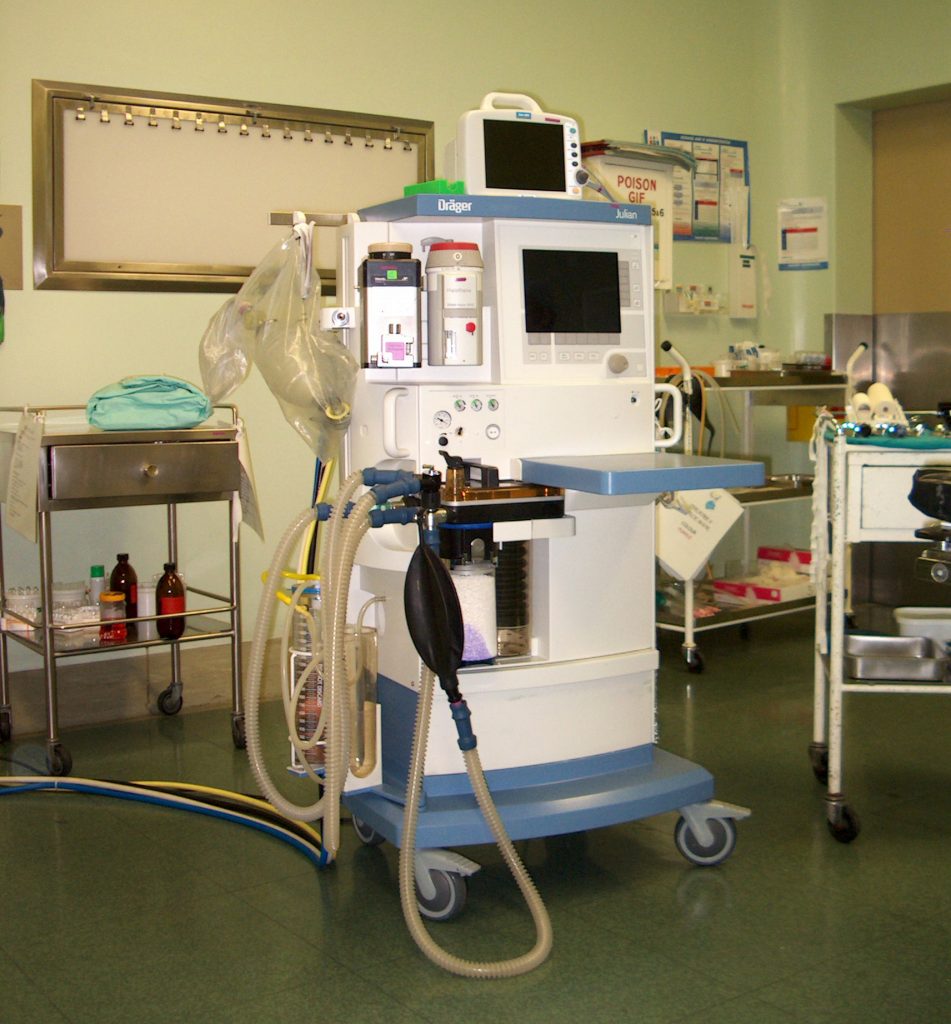 Medical malpractice lawsuits can be extremely tough cases involving complex areas of medicine.  The best lawyers involved in medical malpractice lawsuits know that great experts are necessary to help prove their case.  The following lawsuit out of Jefferson Parish shows how a medical malpractice case can be effected if the right experts are not chosen to advocate on the Plaintiff's behalf.
James Pertuit suffered a traumatic brain injury in an accident on his farm on November 6, 2007. He was admitted to East Jefferson General  Hosptial and placed under the care of  a neurosurgeon. Approximately two weeks later, Mr. Peruit's breathing tube was removed. After performing a neurological assessment that same evening, Mr. Pertuit's doctor removed the  frontoventriculostomy tube from Mr. Peruit's brain. After Mr. Peruit's condition deteriorated, that same doctor placed a  new left frontoventriculostomny tube in Mr. Pertuit's brain, but the patient's brain damage was irreversible and unfortunately he died one week later.
Mr. Pertuit's wife filed a claim of professional medical negligence against the doctor and East Jefferson General Hospital, claiming that they failed to meet the standard of care for her husband.  See La. R.S. 9:2794(A). Mrs. Pertuit, in order to establish her claim, employed as an expert witness, Dr. Joan Wojak, who is the director of neuroradiology at Our Lady of Lourdes Regional Medical Center in Lafayette and an interventional neuroradiologist.
In pre-trial motions, East Jefferson legal defense teamed claimed that Dr. Wojak was unqualified to opine on the standard of care for neurologists since she herself is not a neurologist. The admissibility of expert testimony in a medical malpractice lawsuit in Louisiana is governed by La. R.S. 9:2794(D), which list certain standards that experts must have in order to give their opinions in court. One standard is that the doctor who is giving testimony should be practicing a physician. To that end one argument against allowing Dr. Wojak was that she was not a practicing neurosurgeon and thus didn't meet the standards of qualification.  The district court agreed  with East Jefferson's defense team's arguments and ordered dismissal of the case on the basis of Dr. Wojak's lack of  qualifications.  An appeal to the Louisiana Fifth Circuit of appeal followed.
The appellate court  reviewed the trial court's holding ruling to see whether there was any dispute as to the law or fact that would warrant overturning the holding.  The appellate court first discussed the relevant standards applicable for the Plaintiff to establish a medical malpractice case and further reviewed specific standards on the allowance of expert testimony in those matters.  See La.-C.E.art. 702 and La. R.S. 9:2794(D).  The appellate court recognized that one of the main arguments by the East Jefferson was that because Dr. Wojack was not a neurosurgeon she could not give an opinion on the specific standards of reasonableness contained within that practice of medicine.  However, the court held that the Louisiana rules on medical malpractice expert testimony had no absolute requirement that a proffered expert must practice in the same specialty as the defendant, or be board certified in that specialty to give their opinions.  Instead, the expert can be qualified on other matters including training and experience and all factors combined will be considered when the court makes it's decision as to the allowance of testimony.
In this case, what Mrs. Pertuit is alleging is that the East Jefferson doctor failed to review the record or ascertain staff observations,  which would have indicated that Mr. Pertuit's blood pressure was unstable, and that increasing amounts of the vasodilator drug Nipride was being used to stablizie his blood pressure – a fact which Mrs. Pertuit claims was the proximate cause of Mr. Pertuit's death. Because Dr. Wojak intends to testify that failure to review the record was negligent, and this is an "overlap" between the two disciplines, the district court prematurely disallowed the testimony on those matters.  Further, the appellate court held that even if Dr. Wojak is unable to opine on procedures specific to neurosurgeons, she may be able to opine regarding procedures that both neurosurgeons and neuroradiologists are familiar with.
With all that being said the court then turned to the procedure in which the request to disallow the testimony of Dr. Wojack was sought.  For reasons unknown East Jefferson's legal team filed a Motion to Dismiss the case based on Dr. Wojack not being qualified as an expert rather than challenging her testimony through the traditional route, a "daubert challenge."  If a daubert challenge had been filed an evidentiary hearing would have occurred.  The appellate court in this matter reasoned that the trial court committed an error in not affording the Plaintiff an evidentiary hearing on Dr. Wojack's qualifications prior to making the determination that she was not qualified.  Therefore having found that the appropriate procedure was not followed by the trial court the case was then revived by the appellate court for further proceedings in the trial court.
Outstanding legal representation in complicated medical malpractice cases is essential in order to navigate the  difficult terrain of various legal standards. Make sure that you find an attorney who is an expert in their field and will give you the representation that you deserve.
Additional Sources: RAE CRANE PERTUIT, SURVIVING SPOUSE OF JAMES RICHARD PERTUIT, JR. VERSUS HOSPITAL SERVICE DISTRICT NO. 2, D/B/A EAST JEFFERSON GENERAL HOSPITAL AND DR. WILLIAM JOHNSTON, JR. 
Written by Berniard Law Firm Blog Writer: Nicholas Zino
Additional Berniard Law Firm Articles on Medical Malpractice Expert Witnesses: Ochsner Clinic Foundation Louisiana Medical Malpractice Lawsuit Exhibits the Need for Effective Expert Testimony