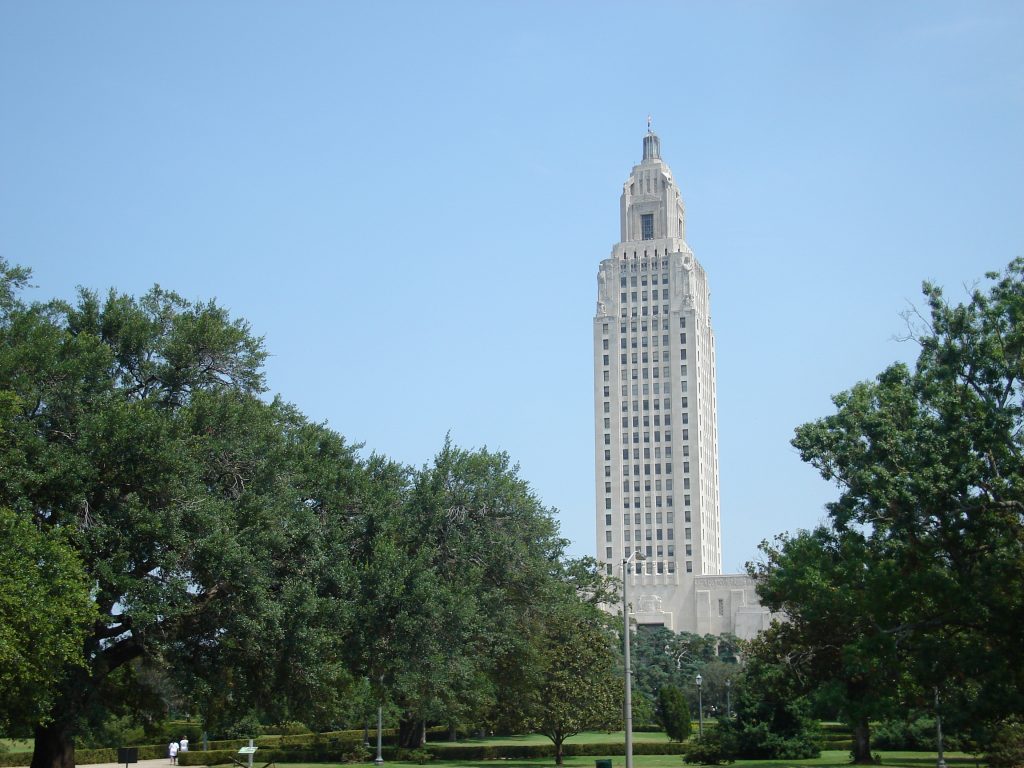 Damages are the award of monetary compensation that the law imposes on a defendant for a violation of law or a breach of a legal duty. Generally, damages seek to remedy the harm done to the plaintiff by the defendant. The law recognizes several categories of damages including general damages, specific damages, punitive damages, and damages for loss of consortium. A recent case out of the Louisiana First Circuit Court of Appeal reviews the evidentiary requirements of damages claims.
On August 10, 2009, Ms. Tekisha Greenup's vehicle rear-ended a Ms. Rachel Howard's vehicle in Baton Rouge, Louisiana. There was no dispute that Ms. Greenup was 100% at fault in causing the accident. Ms. Greenup was insured by United Services Automobile Insurance Association ("USAA") with policy limits of $25,000.00. Ms. Howard had uninsured motorist coverage through a State Farm policy with limits of $10,000.00. Ms. Howard received her policy limit of $10,000.00 and medical benefits of $5,000.00 from State Farm. She received no payment from USAA.
Ms. Howard and her husband then filed a petition for damages (i.e. lawsuit) in the 19th Judicial District Court of the Parish of East Baton Rouge. In her petition, Ms. Howard alleged that she sustained serious injuries to her neck, back, and head as a result of the injury that necessitated medical treatment. Before trial, the defendants filed a motion to adjudicate credit, arguing that any judgment against them in excess of its policy limits should be reduced by $15,000.00, the amount the Howards recovered from State Farm. The Trial Court agreed and granted the defendants' motion. At the end of the trial, the jury awarded Ms. Howard a total of $42,000.00 in past medical expenses, lost wages, and general damages. The jury denied Ms. Howard's claim for loss of consortium damages. The $42,000.00 was reduced by the credit of $15,000.00 resulting in a total award of $27,000.00. The Howards appealed, challenging primarily the award of damages.
On appeal, the Howards argued that the jury failed to award sufficient damages to cover past medical expenses and lost wages. The Howards supported their claim with medical bills. The defendants argued that Ms. Howard's complaints of migraines, anxiety, and depression were all present before the accident and that there were medical records proving this.
A jury should award damages for past medical expenses when these claims are supported by medical bills. This is unless there is conflicting evidence or a reasonable suspicion that the bills are unrelated to the defendant's actions at issue. In order to recover actual lost wages, the plaintiff must prove that he or she would have been earning wages but for the accident at issue. Boyette v. United Services Auto. Assoc., 783 So.2d 1276, 1279 (La. 2001). The jury has broad discretion in assessing awards for lost wages. A jury's award for lost damages will only be overturned if the court of appeal finds manifest error in the jury's determination. Lemoine v. Mike Munna, L.L.C., 148 So.3d 205, 212 (La. Ct. App. 2014).
In this case, the Court of Appeal affirmed the jury's award for past medical expenses, lost wages, and general damages. In reviewing the record, the Court of Appeal noted that there were several gaps in Ms. Howard's medical treatments, during which she was pain and symptom free. The Court also noted that Ms. Howard was "less than forthcoming" regarding her pre-accident history of migraines and anxiety. Her medical records indicated that she had been treated for these symptoms before the accident. Considering these factors in the trial record, the Court of Appeal concluded that a jury had a reasonable basis for awarding Ms. Howard some, but not all of her claimed damages.
Ms. Howard did not entirely lose out on appeal. The Court of Appeal overturned the jury's denial of damages for loss of consortium. Consortium damages are typically thought of as damages for disruption in sexual relations. But this consortium means much more than that. It also includes loss of love, companionship, support, aid, assistance, and performance of uncompensated work around the home. An award for loss of consortium is fact specific. A court of appeal will only overturn a jury's award or denial of award if there is a clear abuse of discretion.
In this case, the Court of Appeal considered that the Ms. Howard's family life was disrupted as a result of the accident. The Howards had to cancel family vacations and Mr. Howard had to get a second job to support the family. The couple even went to counseling. Though the jury had discretion to believe that Ms. Howard was not as injured as she claimed, it did find some injury. In light of the jury's findings regarding the impact Ms. Howard's injury had on Mr. Howard, the Court of Appeal found that the jury abused its discretion in failing to award consortium damages.
When seeking specific types of damages at trial such as loss of consortium, it is critical that you know the evidentiary requirements necessary to prove your claim. Having a lawyer helps. Good plaintiffs' lawyers know these requirements inside out.
Additional Sources: RACHEL HOWARD AND PAUL HOWARD VERSUS UNITED SERVICES AUTOMOBILE ASSOCIATION ET AL.
Written by Berniard Law Firm Blog Writer: Greg Walton
Additional Berniard Law Firm Articles on Evidence: The Standard for Reviewing Medical Evidence After Auto Accidents