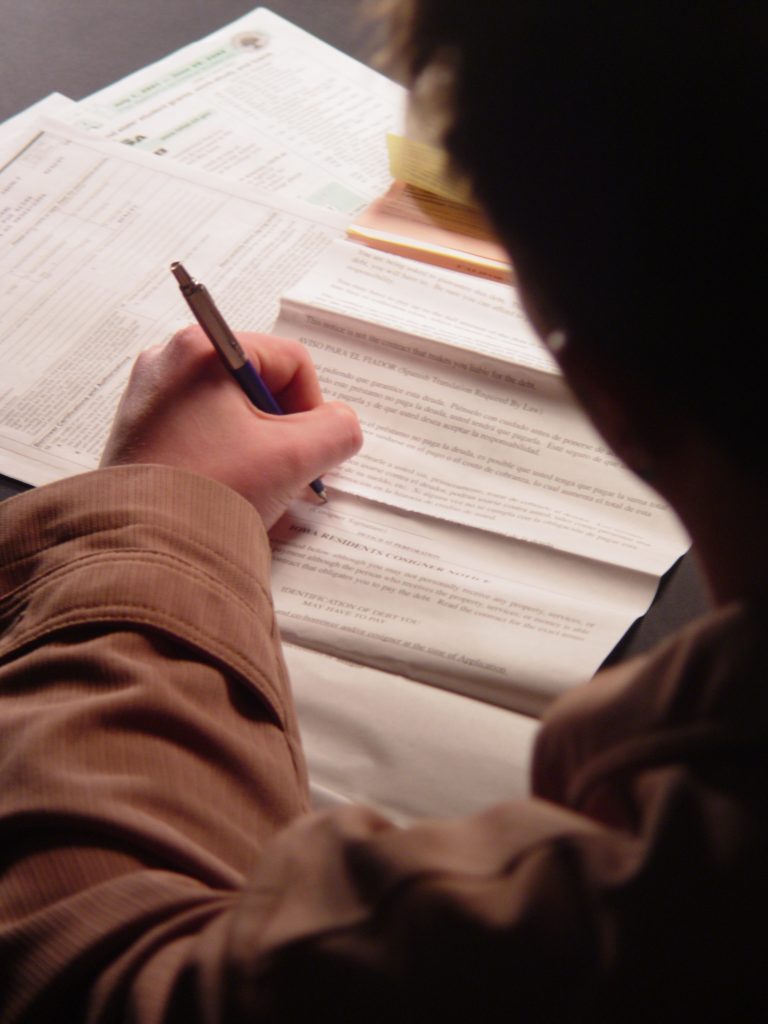 No one likes to deal with insurance matters. Shopping for insurance and understanding the terms of an insurance policy can be complex. Most people are happy to just pay their monthly premiums and know that they have insurance when they need it – and then hope they never need it at all. One woman learned how complex insurance matters can be when she was injured in July of 2012 when the Pontiac Sunfire that she was driving was involved in an auto accident in Ouachita Parish.
The insurer of the other driver who was involved in the accident tendered payment to the plaintiff, Sonya Rodgers, in an amount equal to the policy limits. At the time of the accident, Rodgers was insured by State Farm. Rodgers sued State Farm alleging that she should be provided uninsured motorist coverage for the injuries she suffered in the accident. State Farm filed a motion for summary judgment arguing that uninsured motorist coverage was not provided because Rodgers rejected such coverage in April of 2010.
Rodgers contended in opposition to the motion that there was a genuine issue of material fact as to whether there was uninsured motorist coverage at the time of the accident. Rodgers argued that after the original vehicle covered under her State Farm policy became inoperable, she turned its license plate into the DMV, alerted her State Farm agent that she would no longer need the coverage because the vehicle was broken down beyond repair, and she stopped paying premiums to State Farm. Rodgers said that she considered the policy to be cancelled after she took those steps. Rodgers further said that after acquiring the Pontiac Sunfire she contacted her State Farm agent and negotiated a new policy and she believed that she had uninsured motorists coverage because State Farm never asked her to execute a new rejection of uninsured motorist coverage form. See La. R.S. 22:1295.
The trial court correctly noted that a new uninsured motorist rejection is not needed for renewed, amended, substituted, or reinstated policies. Because the disputed issue was whether State Farm was required to present a new uninsured motorist form to Rodgers, the trial court concluded that State Farm met its initial burden on the motion and summary judgment was appropriate.
When an appellate court reviews a grant of summary judgment, they do so de novo, or without being bound to the record of the district court. See Samaha v. Rau, 977 So. 2d 880, (La. 2008). State Farm contended that summary judgment was properly granted because the coverage at issue was a reinstatement of the same coverage as the earlier vehicle, so new uninsured motorist coverage was not required. The matter in this case in not an instance of coverage being reinstated on the same vehicle, but rather a cancellation of the insurance on a vehicle because the vehicle did not work. Rodgers did not seek insurance again until after she obtained a new vehicle.
The court in this case concluded that the policy was a new policy that required State Farm to have Rodgers execute a new uninsured motorist form rejecting uninsured motorist coverage. Because of this, summary judgment was inappropriate as a matter of law and was reversed. The matter was remanded for further proceedings, showing just how important it is to pay attention to the details when it comes to executing an insurance policy in Louisiana.
Additional Sources: SONYA RODGERS VERSUS STATE FARM MUTUAL AUTOMOBILE INSURANCE COMPANY
Written by Berniard Law Firm Blog Writer: Kevin Watts
Additional Berniard Law Firm Articles on Insurance Contract Disputes: Can an Insurance Policy still be in Effect in Louisiana if the Insured Does not Pay the Premium?