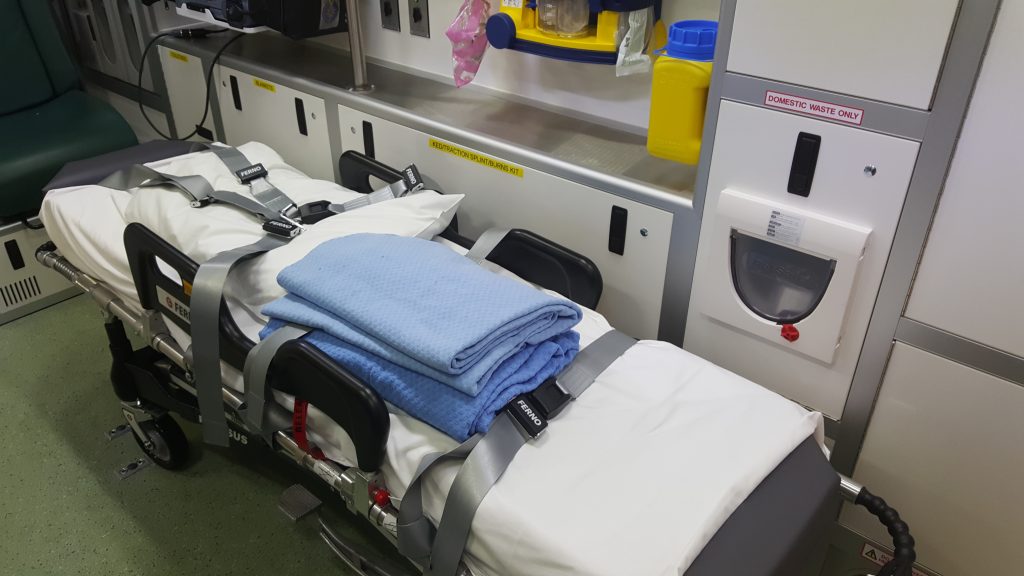 When medical emergencies strike, the rapid response of emergency medical technicians (EMTs) can mean the difference between life and death. However, the high-pressure nature of their role can also give rise to complex legal questions when outcomes take a tragic turn. Richard Miller's case sheds light on the intricate landscape of EMT liability, illuminating the balance between legal protections afforded to these healthcare professionals and the pursuit of justice for patients and their families. It also helps answer the question: Can an emergency medical technician or their employer be held liable when things go wrong? 
Richard Miller was injured in a motorcycle crash. Following the crash, emergency medical technicians employed by Northshore Emergency Medical Service transported Miller to Riverside Medical Center, where he was found to be in critical condition. Northshore transported him there before contacting Louisiana Emergency Response Network, a clearinghouse used to determine which medical center can best provide for a patient. Because Riverside did not have the proper resources to treat Miller's severe injuries, the emergency room doctor had to contact the Louisiana Emergency Response Network to determine where to transport him. While in transit to the new hospital, Miller's condition worsened. Unfortunately, he passed away when he arrived at the new hospital. 
Miller's estate and family filed a medical malpractice lawsuit against numerous companies and individuals, including Northshore, the company that transported him to Riverside initially. Northshore filed a summary judgment motion claiming Northshore was not liable to Miller for his injuries. The evidence it provided included an affidavit from the Northshore paramedic, medical records, and deposition testimony. The trial court granted Northshore's summary judgment motion and dismissed Miller's case. Miller appealed. 
La. R.S. 40:1133.13 governs the legal duties an emergency medical technician owes to patients. It provides that emergency medical technicians are immune from ordinary negligence claims. However, they are not immune from intentional acts or gross negligence. To qualify for immunity, the emergency medical technician must provide emergency medical care to an individual while performing medical duties and following a physician's instructions. However, there is an exception to this requirement if they are following an established protocol. See Ambrose v. New Orleans Police Dep't Ambulance Serv. 
For Miller to succeed in the claim against Northshore, he had to show the emergency medical technician breached the required standard of care. Although the emergency medical technician did not call the Louisiana Emergency Response Network before transporting Miller to Riverside, the network director testified this is not required when the patient has an airway emergency like Miller. Therefore, the paramedic followed the proper protocol for the situation. Although the trial court did not state which negligence standard it had applied, even under an ordinary negligence standard, Miller did not establish that Northshore, through its paramedic, breached the applicable standard of care. Thus, the appellate court agreed with the trial court's grant of Northshore's summary judgment motion and dismissal of Miller's claims against Northshore. 
The contours of EMT liability, defined by stringent legal standards and statutory protections, necessitate expert guidance to navigate. In lawsuits involving medical emergencies, a seasoned attorney can serve as an invaluable ally, untangling the complexities and advocating for a fair resolution that respects both the difficulties of the situation and the rights of those seeking redress.
Additional Sources: Brenna Ash Miller, et al v. Acadian Ambulance Service, Inc., et al
Article Written By Berniard Law Firm
Additional Berniard Law Firm Article on Emergency Personnel Liability: Can You Sue the Emergency Room for Acting Too Slowly?
Can a Train be Held Liable for the Delay in Emergency Services?