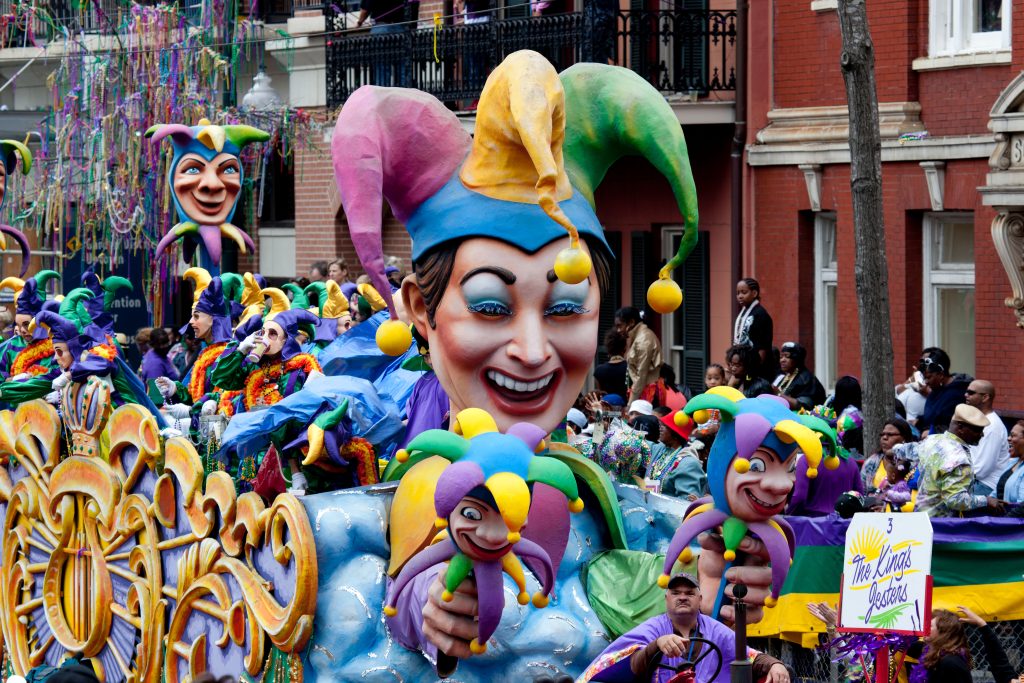 New Orleans is well-known for extravagant and entertaining Mardi Gras parades. What happens when an unknown tortfeasor injures someone during a parade? As the following case demonstrates, the claimant only has a certain amount of time to bring a lawsuit against the wrongful party, or they risk dismissal of the claim.  
Lillie Love claimed she was injured during a parade of the Gentilly Carnival Club, Inc., d/b/a Krewe of Endymion ("Endymion"), when a float driver hit a metal barricade in front of her. Love then filed a lawsuit against Endymion, its insurer, Certain Underwriters at Lloyd's, London ("Underwriters"), and the unknown driver of the float. Later, Love amended her claim to include Barry Daigle, the driver, and Daigle's employer, Blaine Kern Artists, Inc. ("BKA"). 
Endymion then filed a motion for summary judgment, claiming that Love could not meet her burden of proof under La. R.S.9:2796(A), which requires, in part, for the claimant to prove a deliberate and wanton act or gross negligence on the part of the parade krewe or organization. The Civil District Court for the Parish of Orleans granted Endymion's motion and dismissed Love's claims against it. 
BKA and Daigle then filed an exception of prescription, claiming that Love failed to add them as defendants until more than one year after the alleged accident and, therefore, her lawsuit against them was prescribed. The District Court granted BKA and Daigle's exception of prescription and dismissed Love's claims against them. Love then filed an appeal to the Louisiana Fourth Circuit Court of Appeal, claiming the District Court erred in granting the exception of prescription by not considering the notion of relation back under La. C.C.P.. art. 1153, after she had established that Endymion, a joint tortfeasor, was timely sued. 
Under Louisiana law, an exception of prescription is a peremptory exception that can be interrupted when there is a solidary relationship between the defendants. In other words, under La. C.C. art. 1799, the interruption of prescription against one solidary obligor is effective against all solidary obligors. For their ruling, the District Court explained, in part, that because Endymion was not liable for Love's injuries, BKA and Daigle could not, then, be found jointly or solidarily liable with Endymion. 
The Court of Appeal found that, under the law,  a court's granting of an exception of prescription should be supported when a joint or solidary tortfeasor had been dismissed from the lawsuit, and there was no additional finding that a prescription was not interrupted as to the remaining tortfeasors who were untimely sued. See Renfroe v. State, 809 So.2d 947 [La. 2002). 
The Court of Appeal then found that, since Love could not prove that Underwriters insured both Endymion and BKA and that Endymion had been previously dismissed from the lawsuit, the District Court did not err in granting the exception of prescription.  
As this case shows, a claimant does not have unlimited time to bring a lawsuit against certain parties. Additionally, Louisiana law has specific statutes pertaining to losses connected to Mardi Gras parades and festivities that must be understood before bringing a lawsuit against these entities. Hiring an attorney with experience in these matters is essential when pursuing compensation for injuries or damages from these events.   
Additional Sources: LILLIE LOVE VERSUS CERTAIN UNDERWRITERS AT LLOYD'S LONDON, ET AL
Written by Berniard Law Firm Blog Writer: Samantha Calhoun
Additional Berniard Law Firm Articles on the Importance of Timing and the Exception of Prescription: Court Affirms Dismissal of Medical Review Panel Complaint Because of Exception of Prescription — Louisiana Personal Injury Lawyer Blog & Office of Workers' Compensation Exceeded Authority By Shortening Prescription Period