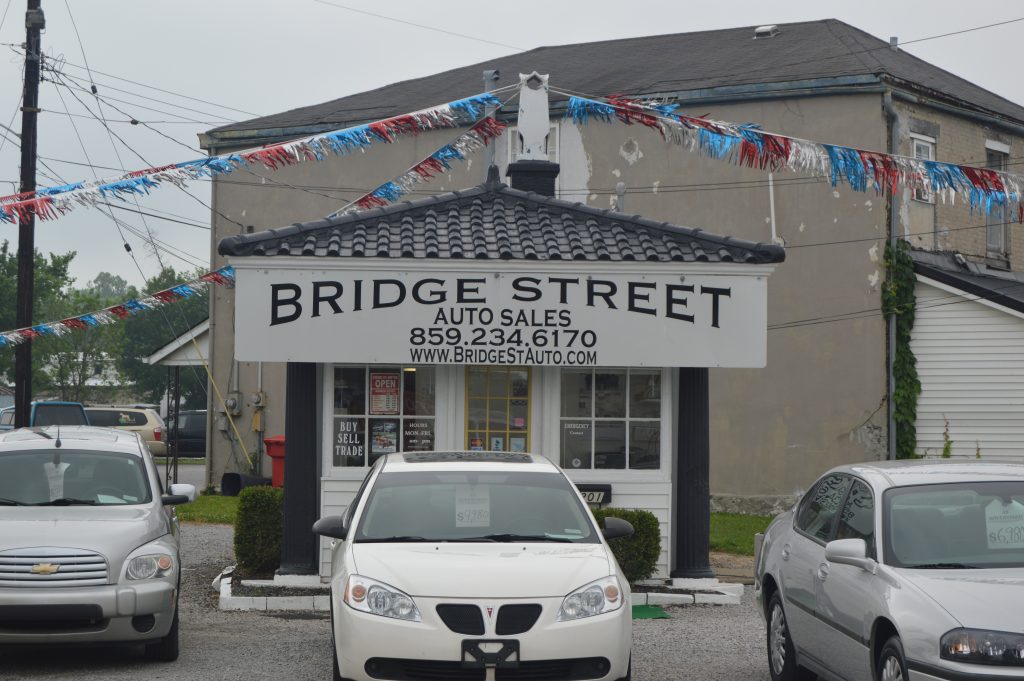 If you slip and fall at a car dealership because of wet floors, you might think you have a slam dunk case. However, if the condition that caused your fall might be considered open and obvious, you could face an uphill battle. 
Anna Landry took her vehicle to Leson Chevrolet in Harvey, Louisiana, to receive regular service. On her drive there, it started raining. An employee told her to park her car in one of the four service bays. When Landry got out of her car, she stepped onto the floor and immediately fell. She subsequently went to the emergency room, where she learned she had broken her tailbone. Landry filed a lawsuit against Leson, claiming she fell because of their slick and wet floors. She said the excess water and puddles were a hazardous condition, so she was entitled to damages for negligence and premises liability. 
Leson filed a summary judgment motion, claiming they were not liable for Landry's injuries under La. R.S. 9:2800.6 because any water was an open and obvious condition. Leson also argued Landry did not have any evidence that Leson had constructive or actual notice of the allegedly hazardous condition. Landry argued summary judgment was inappropriate because there were genuine issues of material fact. For example, testimony from Leson employees indicated Leson did not have any policies in place for maintaining the floor of their service bays and did not warn customers of potentially hazardous conditions. The trial court granted Leson's summary judgment motion. Landry appealed. 
On appeal, Landry argued there were genuine issues of material fact about Leson's rainy day procedures. She argued none of Leson's employees could testify about what measures Leson took the morning of Landry's fall to correct the wet conditions on the service bay floor or warn patrons about the conditions. 
Although employees testified that Leson did have procedures to follow on rainy days, they could not testify whether they had followed those procedures on the day Landry fell. For example, one employee testified that the company would put up "wet floor" signs when it rained. However, he could not provide specifics about what Leson had or had not done on the day of Landry's accident. 
Leson argued the condition was open and obvious, so it could not be liable; the court explained that was just part of the four-part test in Broussard v. State, through Office of State Bldgs., Div. of Admin. to determine if a condition is unreasonably dangerous. Therefore, the appellate court found there was a factual issue about whether Leson followed its procedures of how to deal with rain before Landry's fall. Additionally, the appellate court found there was a material issue of fact about whether Leson's service area was a "merchant," such that La. R.S. 9:2800.6 applied. Therefore, because there were material issues of fact, the appellate court reversed the trial court's grant of summary judgment in favor of Leson. 
A good lawyer can advise you on a potential slip-and-fall lawsuit and help you navigate factual disputes about whether a condition is open and obvious. As seen here, you can still appeal even if the other side initially prevails. 
Additional Sources: Anna Landry v. Leson Chevrolet Co., Inc. and Western Heritage Ins. Co.
Article Written By Berniard Law Firm
Additional Berniard Law Firm Article on Open and Obvious Risks: Slip and Fall in Louisiana Convenience Store Lawsuit Discusses Open and Obvious Risk  
Supermarket Not Liable For Slip-and-Fall Because Of Lack Of Constructive Notice