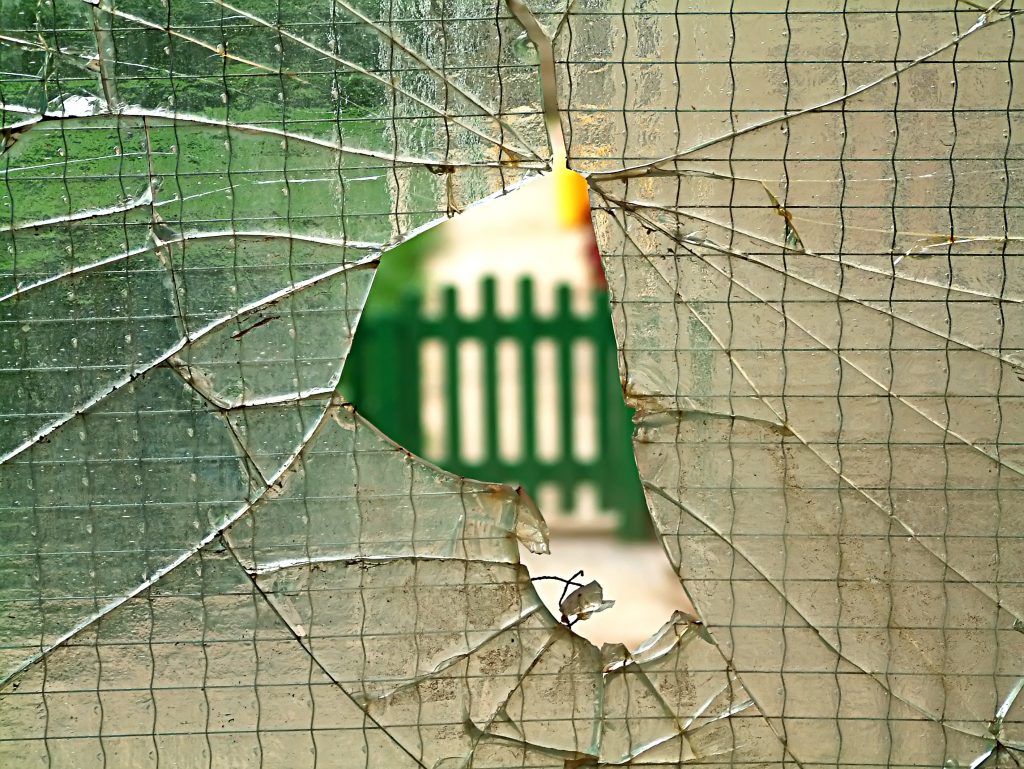 Filing and pursuing a lawsuit is no small task.  Besides the often-significant monetary aspect, a plaintiff (the party filing the lawsuit) should be prepared for a large time commitment and effort in providing the necessary evidence to support their case.  Good lawyers know how to aid their clients in gathering evidence and navigating the logistical aspects of a lawsuit as efficiently as possible.  Litigation can sometimes take years, but a seasoned lawyer will know how to provide the motivation clients need to successfully pursue their claims and reach recovery. In a recent case out of Zachary Louisiana, the plaintiff filed a lawsuit he was simply not prepared to effectively maintain.
Wayne Boyd was driving past a Regions Bank in Zachary, Louisiana when suddenly a rock flew through his window, breaking the glass and hitting him in the face.  Allegedly, the rock was thrown by a lawnmower operated on Regions Bank property by a landscaping service. Boyd filed his lawsuit in 2010 and, after some confusion over the right person to sue, BNL Enterprises, LLC – the landscaping service – was added as the defendant in 2011.  In October 2013, the District Court set a trial date of May 20, 2014.  Despite the immense amount of time to prepare, on the date of the trial, Boyd requested a continuance of the trial because he felt he was emotionally unprepared.  BNL was prepared for trial and opposed the continuance.
The District Court Judge orally denied the request for a continuance.  The Judge gave the parties ten days to attempt to resolve the case themselves.  After the ten days was up, the Judge stated he would entertain defendant's motion to dismiss the case for plaintiff's failure to prosecute.
The parties came to some sort of settlement in June of 2014.  Oddly, however, Boyd once again failed to properly participate in the lawsuit. Boyd agreed to a settlement amount, informed BNL of his acceptance, yet never executed the settlement documents and would not meet with BNL's attorneys.  Boyd seemed to switch lawyers during settlement and changed his mind about settling with BNL thus dragging on proceedings further.  BNL filed a motion to enforce a settlement which the district court denied, but it did grant BNL's later filed motion to dismiss the case.
Boyd's own ineptitude at participating in his own lawsuit cost him compensation for his injuries. Boyd appealed to the First Circuit Court of Appeal asserting that the District Court erred in denying the motion for continuance and in dismissing the case.
In considering whether to grant a motion for continuance, the district court should weigh the good faith and diligence of the party seeking the continuance against the fairness to other parties, court schedule, and prompt administration of justice. The court of appeal will not disturb the district court's ruling unless there is a clear abuse of discretion. Newsome v. Homer Memorial Medical Center, 32 So.3d 800, 802 (La. 2010).
In this case, the Court of Appeal held that it would only overturn the District Court in extreme cases on the issue of continuances. The Court did not find Boyd's case to be an extreme case where the District Court abused its discretion.  In fact, Boyd's only reason for delaying his trial was his alleged "emotional instability" for which he provided no medical explanation or evidence.  Moreover, on the date of his trial, Boyd did not have any documentary evidence to substantiate his medical or property damage claims. In essence, Boyd had no evidence to present at trial which was perhaps the true reason for his continuance request.  The District Court also considered that BNL was prepared for trial with witnesses and evidence and that the case had been pending for four years.  The Court of Appeal found that Boyd's failure to provide specific and compelling reasons for an inability to proceed with trial compared with BNL and the District Court's interest in having the matter timely resolved outweighed any prejudice to Boyd.  The Court thus affirmed the dismissal.
In reading the Court's opinion it seems clear that Boyd simply did not prepare for his case either before or after the trial.  He did not spend the time and effort required to gather evidence and build a case against BNL.  And even when BNL was willing to settle and provide monetary compensation, Boyd still did not participate properly in settlement negotiations.  While we do not know how much money Boyd did not get from BNL in failing to execute settlement documents, we can be certain that Boyd lost money in years of legal fees.  This case is a sobering reminder of the importance of pursuing your own lawsuit and collecting the necessary evidence to effectively prosecute your case.
Additional Sources: WAYNE BOYD VERSUS JOHN DOE, U.S. LAWNS, INC., XYZ INSURANCE COMPANY, REGIONS BANK AND ABC INSURANCE COMPANY
Written by Berniard Law Firm Blog Writer: Stephanie Burnham
Additional Berniard Law Firm Articles on Dismissed Cases: Why Might A Personal Injury Lawsuit Resulting From A Car Accident Be Dismissed?