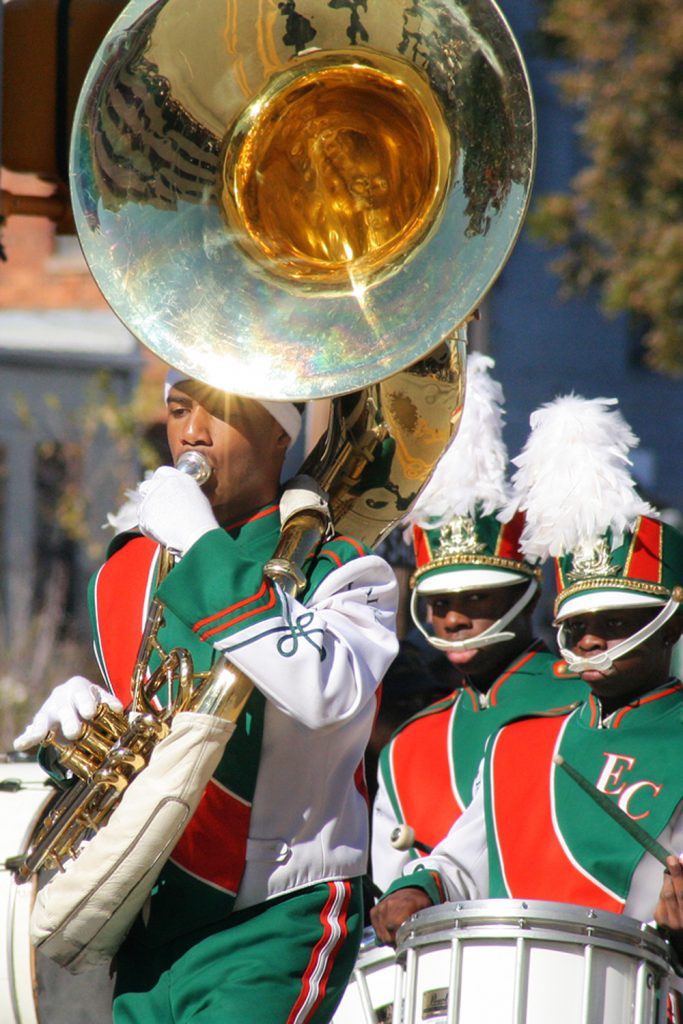 When bringing a negligence lawsuit to recover damages for injuries sustained as a result of another person's failure to act with due care, it is important to ensure that that sufficient evidence has been gathered in advance of the trial. A good lawyer knows that in order to properly safeguard against the tactic employed by the opposing party, one must be prepared to back up one's claim. A case from the Louisiana First Circuit Court of Appeal highlights exactly this point.
In this case, Robert Lee Iles brought a lawsuit on behalf of his minor daughter, Jannah, who was a member of the color guard at Northshore High School ("NHS") until she sustained an injury. As a member of the NHS color guard, Jannah attended a two-week band camp during the summer. At band camp, she practiced for two hours, two to three times a week after school, and worked alongside her color guard teammates in a daily one-hour class. She and her teammates received between nine to ten hours of instruction each week. Additionally, she received special training sessions to prepare for the Martin Luther King, Jr. ("MLK") parade. According to Mr. Iles' petition, Jannah sustained an injury while marching as a member of the NHS color guard while performing alongside the band at a MLK parade in Slidell, Louisiana.
Iles petition claimed that his daughter's injury entitled the family to damages. The petition named a number of defendants, including: St. Tammany Parish School Board, NHS Band Boosters, Inc. and its insurer, the band director, the color guard director, the school principal, and the parents of her fellow NHS color guard member, Gabrielle Haley. Iles claimed the School Board was liable for the actions of its employees, thus justifying the inclusion of the band director, and that the Boosters paid the color guard director, so his inclusion was justified as well. Iles' lawsuit further posited that the School Board and Boosters had failed to properly supervise or train the color guard students, giving rise to this action. Iles also sought additional damages from the defendants for failing to properly administer medical attention.
The Boosters and its insurer and the School Board responded to the lawsuit by arguing that it was impossible for Iles to show negligence. Specifically, that Iles failed to demonstrate a causal connection between any alleged negligence and his daughter's injuries. The Trial Court agreed, and granted the defendants' motion for summary judgement. Iles appealed.
A motion for summary judgment seeks to have the trial court dismiss all or part of the case when there is no genuine issue of material fact and the moving party is entitled to judgment as a matter of law. La. C.C.P. art. 966. When determining whether or not to overturn a trial court's granting of summary judgment, a court of appeal will review the judgement using the same criteria as the trial court. The burden of proof on a motion for summary judgment is on the moving party. If the adverse party cannot provide sufficient evidence to demonstrate that he or she will be able to satisfy his or her burden of proof at trial, there is no genuine issue of material fact and the moving party's motion will be granted. A material fact is one that is determinative to the outcome of the case.
In this case, Iles was unable to provide any factual support for his claim that the cause of his daughter's injuries was the failure of the band director and color guard director to train the color guard. The band director and color guard director each have a duty to exercise their responsibilities in such a manner as to protect the children in their care from foreseeable harm. However, they do not have to insure the safety of children in their charge in all circumstances. See Prejean v. East Baton Rouge Parish School Bd., 729 So.2d 686, 688-89 (La. Ct. App. 1999).
If an activity is potentially dangerous, the supervision must be reasonably calculated to prevent injury to a student. Generally, this includes giving children proper instruction on the basic rules and procedures, suggestions for proper performance, and identification of risks. Constant supervision of all students is not possible or required for educators to discharge their duty to provide adequate supervision. See Wallmuth v. Rapides Parish School Bd., 813 So.2d 341, 346 (La. Ct. App. 2002). If teachers do not provide a reasonable amount of supervision, then a school board may also be liable.
Instead, Iles attempted to prove that the relevant parties had violated a standard of care using a "but for" standard. In other words, he claimed that his daughter would not have been injured "but for" the named parties not providing reasonable instruction. Jannah testified that she learned which teammate hit her in the head during the MLK parade by asking her other teammates, one of whom told her it was a girl named Gabrielle. Jannah also testified that she had received a Facebook message from Gabrielle a couple weeks after the parade, apologizing for having hit her. The Facebook message and Jannah's belief that someone in the band witnessed the incident were the only evidence of what happened to make her fall. Neither were admitted into evidence. Furthermore, Jannah and Gabrielle testified that had Gabrielle adhered to what the color guard director taught, there would not have been an accident.
As such, the Court of Appeal found that the Trial Court did not err in granting the defendants' motion for summary judgment. Iles failed to provide any evidence to support his claim that his daughter's injuries had been caused by the defendants' breach of duty to train and instruct the color guard for the MLK parade. Iles had his claim defeated because he could not provide sufficient evidence to support the alleged negligence. When bringing a claim for negligence, one must always provide sufficient evidence to support one's claim.
Source: ROBERT LEE ILES VERSUS ST. TAMMANY PARISH SCHOOL BOARD ET AL.
Additional Berniard Law Firm Articles on Litigation Involving Parade Injuries: Long-time New Orleans Parade-goer Sues After Being Hit in Head with Beads