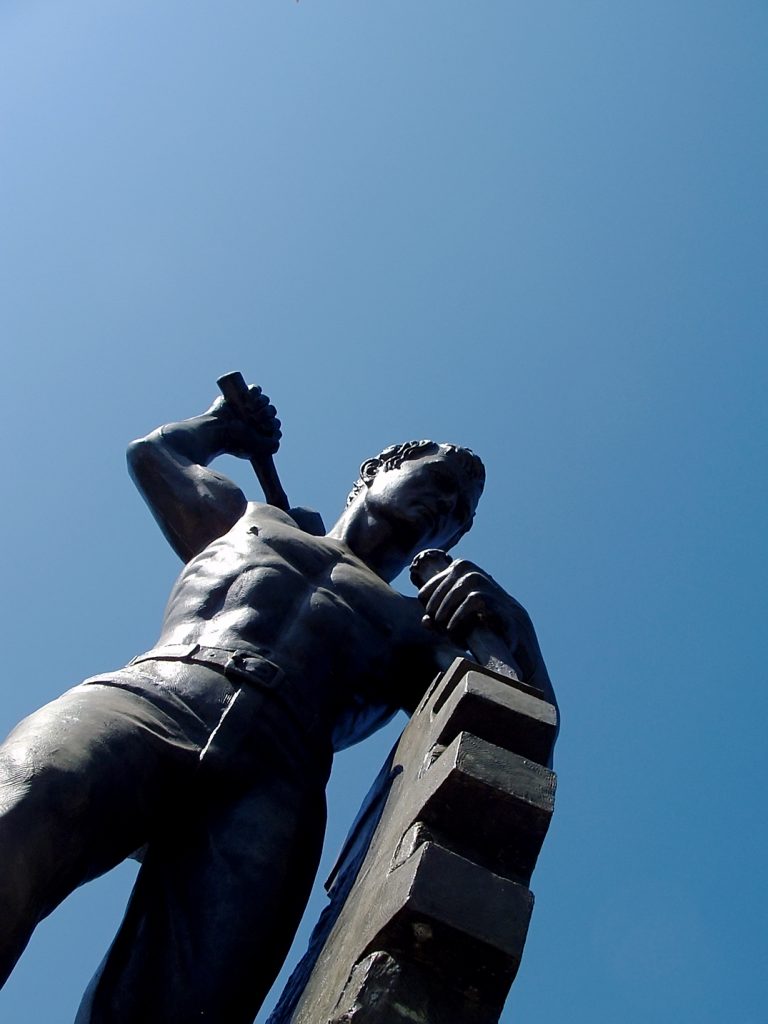 In workers' compensation cases, the employee has the burden of proving that an on-the-job accident occurred. He or she must do so by a preponderance of evidence. Generally, an employee can do this by presenting witness testimony and documentary evidence. But what happens when there is no witness to the alleged accident? A recent case from the Louisiana Third Circuit Court of Appeal discusses how an employee can establish his or her workers' compensation claim when there is no witness to the alleged on-the-job injury.
Ronald Sorile worked for Lott Oil as a fuel truck operator. He alleged that on February 26, 2013, he injured his back while on the job. Nobody witnessed the accident. He filed a Disputed Claim for Compensation Form seeking indemnity benefits, medical expenses, penalties and attorney fees from Lott Oil. Lott Oil denied that any work accident occurred and that his claimed injury was related to his employment. It also asserted that Mr. Sorile forfeited any potential benefits because he made false statements for the purpose of obtaining a higher reimbursement. The Workers Compensation Judge ("WCJ") found that Mr. Sorile sustained an injury in a work related accident and awarded him total temporary disability ("TTD") benefits, supplemental earning benefits ("SEB"), and medical benefits. It also ruled that Mr. Sorile committed no fraud, finding that Lott Oil failed to prove that Mr. Sorile made false statements for the purpose of obtaining benefits. Lott Oil appealed.
In its first ground of appeal, Lott Oil argued that the WCJ erroneously found that Mr. Sorile met his burden of proving the existence of an on-the-job accident.
So, what happens when there is no witness to an alleged on-the-job injury? The Louisiana Supreme Court has held that in this scenario, the plaintiff-employee can satisfy his or her burden of proof by satisfying two elements: that (1) no evidence discredits the employee's version of the accident; and (2) the circumstances corroborate the employee's testimony. See Marange v. Custom Metal Fabricators, Inc., 93. So. 3d 1253 (La. 2012). In determining whether the employee met this burden of proof, the fact-finder should give deference to the witness's uncontradicted testimony when there are no circumstances casting doubt on the employee's reliability.
Here, Lott Oil argued that the trial record showed that Mr. Sorile reported experiencing an injury at home and that he specifically denied to other co-workers that he was injured on the job. Lott Oil also argued that Mr. Sorile fabricated the story of his injury only after seeing a neurological surgeon that made him realize he could obtain substantial reimbursement for medical expenses and loss of income.  
Mr. Sorile consulted several medical professionals between February 28 and March 12, 2013. He testified that he told two of them that the onset of his severe back pain, but not the injury itself, occurred at home. He also testified that he had been diagnosed with a muscle strain or pulled back muscles in 2004 and 2008 and that he had been given pain medication, which alleviated the pain. On March 12, 2013, Mr. Sorile told his neurosurgeon that his back injury had occurred while he was draining a fuel line at work. Two days later, Mr. Sorile reported the accident and the resulting back injury to Lott Oil's risk and safety manager. During the trial, Mr. Sorile testified that he did not report the accident immediately as required by company policy, because he thought that he had only pulled a muscle, as he had in 2004 and 2008, and that the pain would soon subside.
At trial the WCJ found that it was reasonable for Mr. Sorile to initially believe that the back pain he experienced was caused by a pulled muscle and not by an on-the-job injury. It considered that Mr. Sorile began believing he only had a pulled muscle after seeing a doctor twice, and continued experiencing symptoms similar to those he had in the past. The WCJ also found that Mr. Sorile did forfeit his rights by violating L.A. R.S. 1208.1, which prohibits the use of false statements to qualify for workers' compensation benefits. After consulting with his neurosurgeon on March 12, Mr. Sorile realized that this back injury was more serious and was probably caused by the February 26 accident.
The Court of Appeal affirmed the decision of the WCJ that Mr. Sorile had proven the occurrence of a work accident that caused him injury, that he was entitled to benefits, and that he had not made false statements in order to get benefits. The Court noted that the case was a "close call," but held that when evidence is conflicting, a court of appeal must accept the trial court's evaluations of credibility unless they are "clearly wrong."
In establishing your workers' compensation claim it is important to know and meet the applicable burden of proof. While there is a general burden of proof applicable in most cases, slight deviations in the facts can alter this burden. Good lawyers know this, and will diligently gather evidence to establish your claim.
Additional Sources: ROLAND SORILE VERSUS LOTT OIL CO., INC.    
Additional Berniard Law Firm Articles on Workers Compensation: Metairie Workers Compensation and Car Accident Lawsuit Shows How Courts Separate Injuries