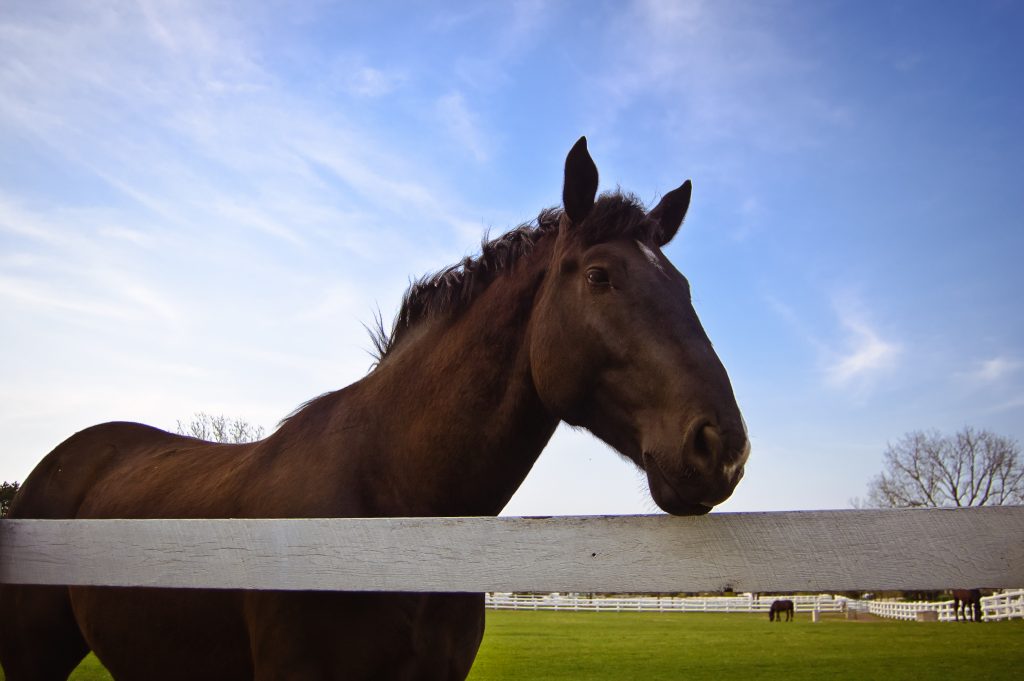 Imagine going for a horseback ride to clear your head and take a time-out from the hectic everyday happenings of life. Now imagine that the relaxing ride comes abruptly to an end when both you and the horse are involved in a collision with an automobile. A similar situation occurred on Hano Road in Tangipahoa Parish, Louisiana when Taresa Graves and her horse were hit by a car driven by Andre Freeman. Aside from the injuries suffered during the accident, the real headache began for Ms. Graves once the trial began out of a lawsuit she filed against both Mr. Freeman and Safeway Insurance of Louisiana, the company having previously insured the car that Mr. Freeman was driving.
The trial court in Ms. Graves' case determined that, because the car was not owned by Freeman and had not been insured by Safeway for years, Safeway was not liable for the damages that occurred as a result of the accident. Ms. Graves argued that although Safeway had not insured the car, the company was still liable to pay for the damage of the accident because Elaine Jackson (Freeman's mother), had a separate policy which covered her as well as her relatives, with relatives being defined in the policy as a related person that lives on the same premises. Graves alleged that Freeman lived with his mother and was therefore under her Safeway policy, making Safeway partially liable.
During discovery, depositions of both Andre Freeman and his mother Ms. Jackson were taken. The crux of the legal issue, in this case, is that, on the day of the trial, neither Freeman nor Jackson appeared at the courtroom, despite having been subpoenaed by Safeway. The court sent Sheriff's deputies to locate and retrieve Jackson and Freeman, but neither of the individuals could be found. Safeway then sought to offer the depositions as evidence in lieu of their testimony, and, over Ms. Graves' objections, the trial court allowed the depositions to be submitted as evidence, citing the unavailability of Jackson and Freeman. The depositions stated that Freeman had not lived with his mother since he was twelve and that he had been living with elsewhere for some time. The trial court ruled that Freeman did not live with Jackson, and therefore Jackson's policy with Safeway did not cover Freeman nor the car he was driving. Moreover, the court found Freeman 50% at fault for the accident, ruling in favor of Graves but dismissing the claim against Safeway.
Ms. Graves appealed, believing that the trial court erred by allowing the depositions in as evidence. Louisiana Code of Civil Procedure article 1450 determines whether a deposition is able to be admitted into evidence when a person is unavailable. La. C.C.P. Art. 1450. Louisiana Code of Evidence 804A(5) states that a declarant is "unavailable" when he cannot or will not appear in court and testify, including when they do not appear in court and the party relying on their testimony has been unable to obtain their attendance "by process or other reasonable means." La. Code Ev 804(A)(5). A person is not considered "unavailable" if the party relying on their testimony has made them unavailable through duress, coercion, etc. La. Code Ev 804(A)(5).  Also, under La. C.C.P. Art. 1450, the trial court is given wide discretion to determine whether or not to use depositions at a trial, and their decisions are given great deference and aren't overturned unless there has been an abuse of that discretion.
The appellate court, citing these rules, went on to determine that the trial court did not err in their judgment, and had appropriately decided to include the depositions when two people giving testimony were unavailable. Because Safeway had nothing to do with Freeman and Jackson's unavailability, there had been a reasonable effort to procure their attendance, and there was no proof offered to show that Freeman lived with Jackson, the Appellate Court upheld the trial court's ruling, and Safeway was again held not liable in the accident.
Additional Sources: TARESA GRAVES v. ANDRE FREEMAN AND SAFEWAY INSURANCE CO.
Written By Berniard Law Firm Blog Writer: Nathan Pike
Additional Berniard Law Firm Articles involving Deposition Testimony at Trial: Asbestos Case Involves Rules for Testimony and Exclusion