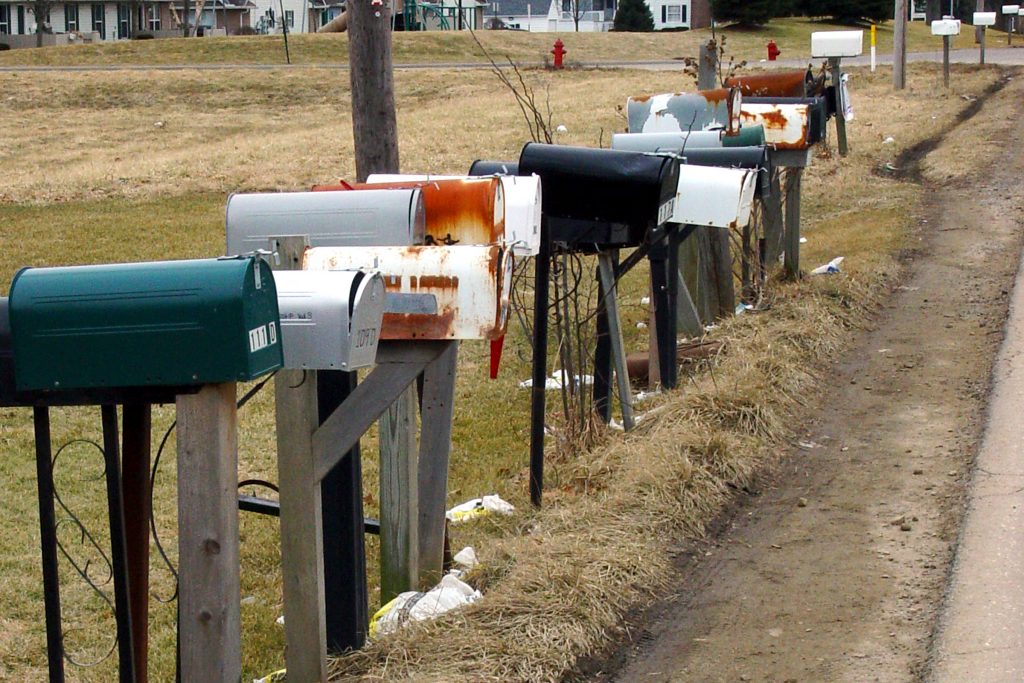 In  order to file an insurance claim you first must have insurance coverage.  It's important that you stay aware of the renewal dates for the continuation of coverage so that you do not end up losing out on critical insurance payments in times of crisis.  In certain situations it's your insurance company or agent's duty to notify you that your coverage has lapsed.  A recent case involving a homeowners insurance policy for a property located on Lafourche Street in New Orleans discusses the burden of proof necessary to justify a homeowner's claims of improper notification of nonrenewal by his insurance agent.
In early 2000, after the roof of his property in New Orleans was damaged, Edward Collins filed a claim under his homeowner's policy with State Farm Insurance Company. State Farm paid Mr. Collins for the damage per his homeowner's policy for that claim. In 2004, Mr. Collins submitted a subsequent claim under his homeowner's policy. State Farm performed an investigation and uncovered that Mr. Collins failed to repair his roof after his funds were disbursed for his 2000 claim. Upon this discovery, State Farm did not renew the homeowner's policy when it expired in May of 2005.
Mr. Collins was sent a letter of nonrenewal on April 27, 2005. However, Mr. Collins asserts that he never received a notice of nonrenewal. In August of 2005, Mr. Collins filed a claim under the homeowner's policy for damage to his property as a result of Hurricane Katrina. State Farm denied the claim, setting forth that there no longer was an existing policy for Mr. Collin's property.
In August of 2006, Mr. Collins initiated a lawsuit against State Farm and Reggie Glass, his State Farm insurance agent. Initially, Mr. Collins alleged that Mr. Glass had informed him a week prior to Hurricane Katrina that he was fully covered with his flood and homeowner's insurance policy. In a subsequent deposition of Mr. Collins, he retracted his original assertion and set forth that Linda Jackson, Mr. Glass's office manager had advised him of the status of his homeowner's policy and physically showed him the policy on her computer screen.
In Ms. Jackson's deposition, she testified that she did not recall speaking with Mr. Collins. Additionally, she explained that the computer system used in the office would not display inactive policies and Mr. Collin's testimony seemed impossible.
State Farm was originally a Defendant in the lawsuit, but was ultimately dismissed when its motion for summary judgment was granted and affirmed by the Louisiana Fourth Circuit of Appeals. The Fourth Circuit held that State Farm had met its burden of proof in establishing that it had used the proper standard of notice, in notifying Mr. Collins that his insurance policy had not been renewed.  The Fourth Circuit looked to the statutes that are controlling with respect to the nonrenewal of homeowner's insurance policies in Louisiana, specifically La. R.S. 22:636.  The Fourth Circuit held that evidence showed State Farm followed the requirements of that statute, such as proof of mailing the notice of the cancellation to not only Mr. Collins but to his mortgage holders as well.
As to Mr. Glass as a Defendant, the lower court granted Mr. Glass' motion for summary judgment. Mr. Collins appealed the grant asserting that Mr. Glass (1) had breached his duty to inform him of State Farm's decision for nonrenewal and thus committed fraud and (2) was personally liable for the alleged negligent misrepresentation by Ms. Jackson, either by judicial confession, or piercing the corporate veil.
The Fourth Circuit held that there was no evidence that Mr. Glass misled or misrepresented a material fact to Mr. Collins with an intent to deceive in any way, and therefore no fraud occurred.   Fraud can be found if there is evidence of a misrepresentation of the truth. See La. C.C. art. 1953.  However, the court held that there was no evidence that Mr. Glass misrepresented material facts to Mr. Collins in any way. The Fourth Circuit went on to reason that the Louisiana Supreme Court's decision in Isidore Newman Sch. v. J. Everett Eaves, Inc., 09-2161, p. 7 (La. 7/6/10) mandates that insurance agents owe a duty of "reasonable diligence" to their customers.  This reasonable diligence standard does not extend to the notification by an agent to his customer of a decision by an insurance company not to renew their policy.
As to negligent misrepresentation theory, the court rejected Mr. Collin's theory of judicial confession and failed to find an exceptional circumstance that would warrant piercing the corporate veil and holding Mr. Glass personally liable. Based on the Fourth Circuit determining that Mr. Glass did not commit fraud, nor was he personally liable for the alleged negligent misrepresentation of Ms. Jackson, the Court affirmed the lower court's granting of motion for summary judgment.
Additional Sources:
EDWARD COLLINS VERSUS STATE FARM INSURANCE COMPANY AND REGGIE GLASS
Additional Berniard Law Firm Articles On Piercing the Coporate Veil: Piercing the Corporate Veil: How to Collect from the Company and the Person Responsible for your Injuries
Written by Berniard Law Firm Blog Writer: Zoha Khan