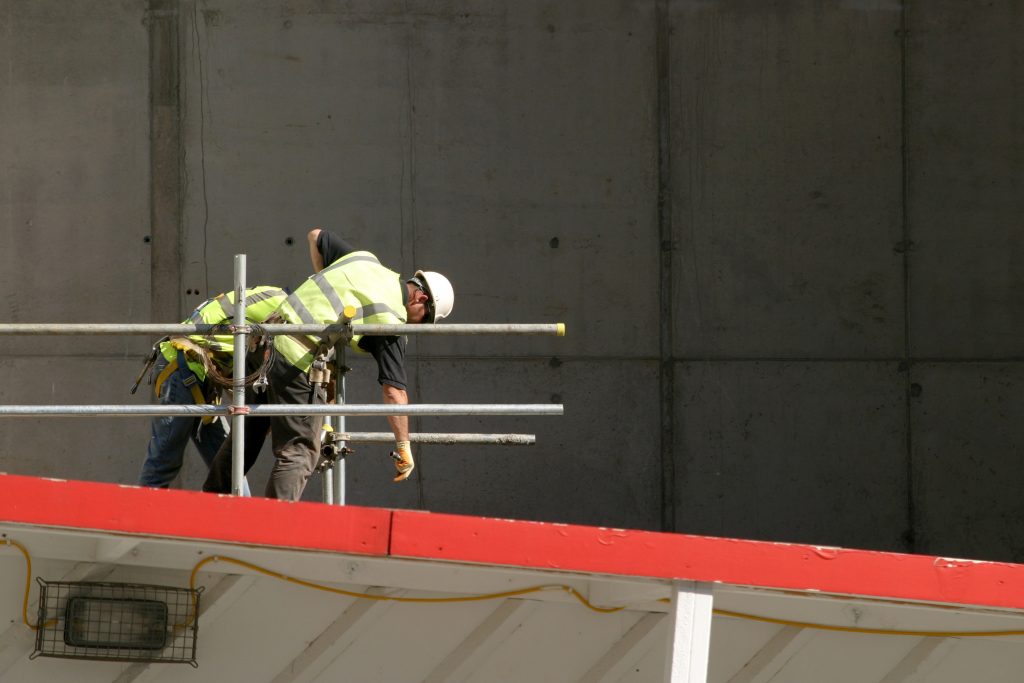 Worker compensation claims arise from being hurt at work.  Even the best worker compensation lawyers cannot help you prove the existence of a work related accident if you were not actually "hurt at work."  La. R.S. 23:1031(A)  The following case out of New Orleans demonstrates what happens when credibility assessments must be made due to a lack of physical evidence.
In January of 2013, Mark Tubre filed a Disputed Claim for Compensation that arose from the denial of a workers' compensation claim for a back injury he allegedly sustained while working for the Automobile Club of Southern California, ("AAA"). Mr. Tubre was the manager of the AAA fleet facility located in New Orleans.  As a result of filing the Disputed claim for Compensation a trial occurred.  At that trial Mr. Tubre testified that on Christmas Day in 2012, while he was the only one at work, he slipped on a palette as he was placing a battery back onto a shelf. The accident aggravated a preexisting back injury that Mr. Tubre had and was seeing a doctor for.
In further support of his claims, Mr. Tubre presented three witnesses to speak on his behalf: (1) his neighbor, Daniel Edwin Oser, who testified he went to Mr. Tubre's home on Christmas day and saw him resting on the sofa; (2) his bother, Henry Larry Tubre, Jr., who testified he spoke with Mr. Tubre on Christmas day and had been told that Mr. Tubre hurt himself doing something with a battery; and (3) his wife, Kim Tubre, who testified Mr. Tubre came home from work on Christmas day stating he had been hurt doing something with a battery.
AAA and the Hartford Insurance Company the defendants in the lawsuit asserted in reply to the claims that no accident ever occurred.  Prior to this accident, Mr. Tubre had been under investigation by AAA for allegedly repairing and selling vehicles on AAA property that were not part of the AAA fleet, and in violation of AAA's Ethical Code of Conduct.  The evidence at the trial court showed that on December 26, 2012, the day after Mr. Tubre's accident, he was contacted via telephone by AAA's human resources office, and asked to come into work. Initially, Mr. Tubre said he would come in. However, after the phone call, he contacted another employee of AAA to discuss his suspicions and decided to not go into work because he had been injured the day before.
Mr. Tubre then called human resources and articulated that he would not be coming in because he had been injured. During that same conversation, Mr. Tubre was questioned about his alleged ethical violations and was terminated.
A few days later, Mr. Tubre visited his doctor on January 3, 2012. In his deposition, the doctor stated that Mr. Tubre requested to be taken out of work. However, the doctor observed no signs that Mr. Tubre's condition had objectively changed at that time.
The Office of Workers' Compensation (OWC) found judgment in favor of the defendants and dismissed the claim brought by Mr. Tubre. The OWC judge based his decision on Mr. Tubre and his three witnesses lacking credibility.
Mr. Tubre appealed the judgment of the OWC setting forth that the OWC did not apply the correct burden of proof in dismissing his claim. The Appellate Court established that in workers' compensation cases, the court reviews the OWC's findings under a manifest error-clearly wrong standard.  See Tulane Univ. Hosp. & Clinic v. Lockheed Martin Corp., 2011-0179, p. 3 (La. App. 4 Cir. 6/29/11)  What this means is that barring any error in the application of the law or an obvious and substantial  review of the facts the appellate court will defer to the trial courts decisions on those matters.
The Appellate Court held that the OWC credibility determination was reasonable, and was neither manifestly erroneous nor clearly wrong. The Court found that it was appropriate for the OWC judge to find that Mr. Tubre lacked credibility based on Mr. Tubre's visit with his doctor, where Mr. Tubre requested to be taken out of work, when he had already been terminated. In addition, the OWC's finding that Mr. Tubre's support witnesses also lacked credibility as an extension, was also reasonable under the circumstances.
This case demonstrates that if you are hurt at work when no one else is around to witness the accident documentation of that injury as soon as possible could be key to your case.  Such documentation could consist of immediate notification to a supervisor or any other party that you believe could be a neutral party in the eyes of the court.  If your left to present your claims through what the court might find are plaintiff friendly witnesses your case surely will not be as strong as if it were presented through others who will be viewed as uninterested.
Additional Sources:
MARK TUBRE VERSUS AUTOMOBILE CLUB OF SOUTHERN CALIFORNIA AND TRISTAR RISK MANAGEMENT
Additional Berniard Law Firm Articles on Workers Compensation: Workers' Compensation Act Protects Louisiana Employees Injured on Job
Written by Berniard Law Firm Blog Writer: Zoha Khan